Loretta Lynn Put Patsy Cline's Underwear in a Museum After Both Stars Wore Them
Loretta Lynn got a pair of hand-me-down undies from her late friend, Patsy Cline. So, she displayed them in a museum after wearing them for a few years.
As similar country icons, living legend, Loretta Lynn, and late legend, Patsy Cline, were fast friends. Cline took Lynn under her wing, recognizing her need for a mentor in the industry. She lavished her with gifts from her own closet and drawers, including one special pair of underwear.
According to Lynn, those undergarments were so durable they "never did wear [out]" and she ended up just keeping them. And after a while, she decided they belonged on display for fans.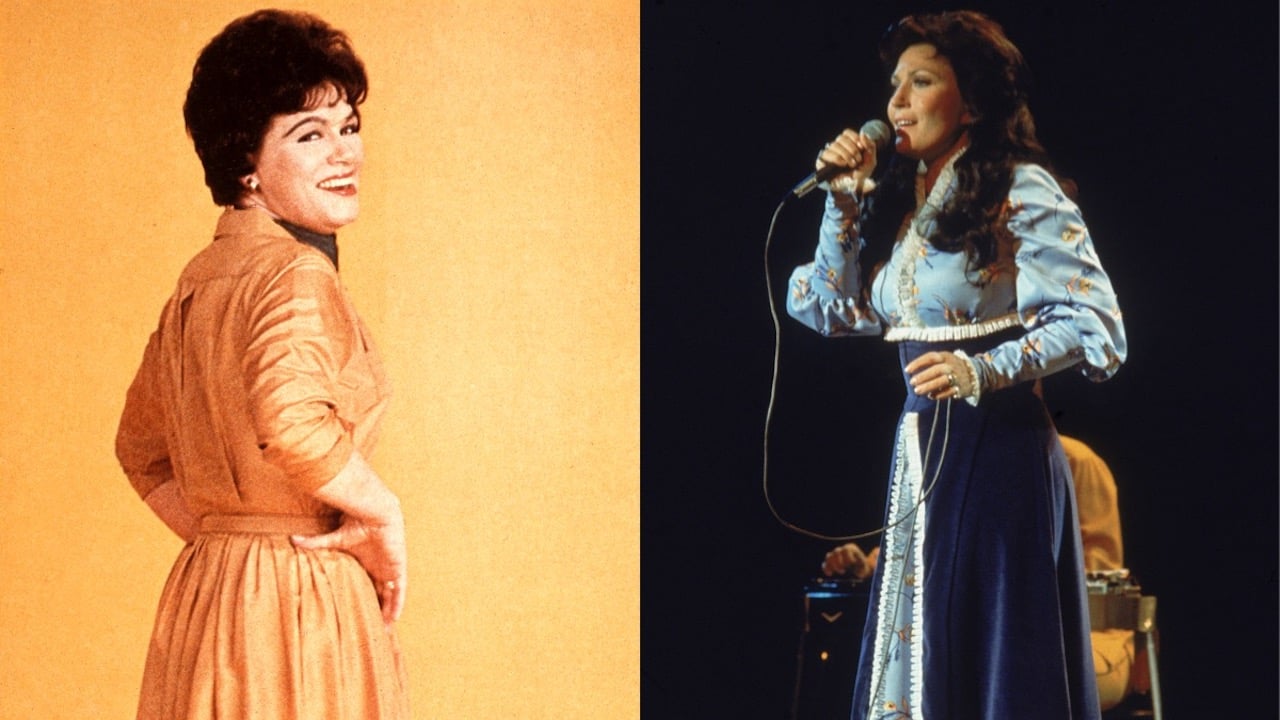 Patsy Cline gave Loretta Lynn clothes and taught her how to be a country star
In the early '60s when Lynn was breaking into the country scene, she still liked to shop at the Salvation Army for herself and her four children. Notably, she would also later have a set of twins and six kids total.
According to Lynn, Cline started loading her up with clothes during her visits to her home. She thought perhaps she was telling her to dress more like a star, at least on stage. But from Cline, Lynn learned how to put on makeup and walk in high heels — things she never learned as a teenage bride and mother.
While chatting with Andy Cohen on Watch What Happens Live, Lynn said her favorite memories of Cline came from those home visits. When they would star to finish up their time together, during which Cline cooked for Lynn, she'd start "digging in her clothes finding little old stuff" for her new friend to wear.
Of course, Cline gave Lynn advice for onstage fashion. But she also gave her some nicer things to wear under her clothes.
Patsy Cline's underwear ended up in a museum thanks to Loretta Lynn
According to PBS, Lynn recalled Cline giving her a lot of clothes in their brief friendship. Most specifically, she recalled some underwear of Cline's she wore for years. "I never did wear these panties out," she said. "I finally just kept 'em. There ain't no way to wear 'em out."
She didn't know how long the "Crazy" singer had them before her, either. But she knew they were something special.
Lynn's designer, Tim Cobb, told PBS she used to display the underwear in her one-room museum. However, he was charged with sorting through her things for a museum update and decided to pack them away.
So, the long-lasting skivvies are still with Lynn's many possessions but no longer exhibited to the public.
Patsy Cline and Loretta Lynn's friendship was more than sharing underwear
When Lynn first hit the stage of the Grand Ole Opry, she was still finding her own style as a performer. She debuted in 1960, and in 1961 she caught Cline's attention by dedicating a song to her.
According to Biography, Cline was hospitalized following a near-fatal car accident and heard Lynn singing her song, "I Fall to Pieces," on Midnight Jamboree. She asked her husband to make arrangements for a visit. Given Cline had gone through the windshield of a car, she was still bandaged and in pain.
Nevertheless, the two got along instantly and a famous friendship was born. However, their time together was tragically short. Less than two years after she survived the car accident, Cline died in a plane crash in 1963.