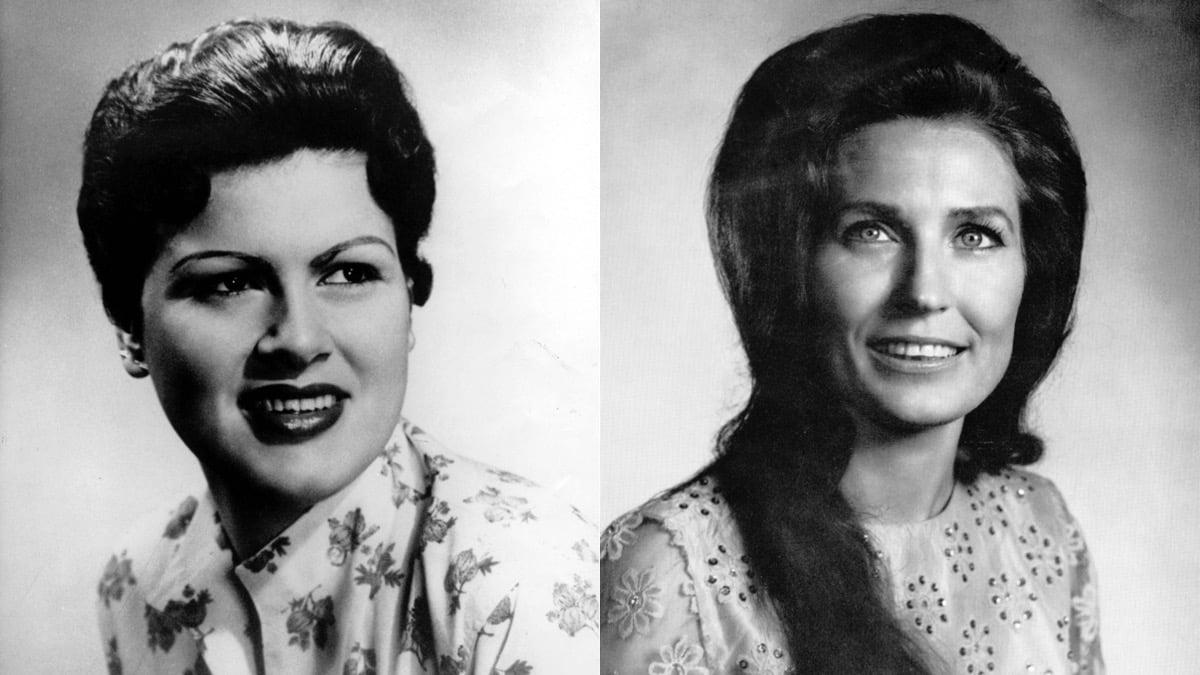 Loretta Lynn Once Shut Someone in a Broom Closet for Talking to Patsy Cline's Husband
When Loretta Lynn and Patsy Cline were friends, they had each other's backs. And for Lynn, that once meant locking another person in a broom closet to keep them away from Cline's husband.
According to country music legend Loretta Lynn, her friendship with Patsy Cline was as solid as possible. So much so that she looked out for her pal's interests with her husband when she wasn't even around.
What led to Lynn locking another person in a broom closet after their behavior with Cline's second spouse "burned [her] up"? And how did Cline respond when she learned about it?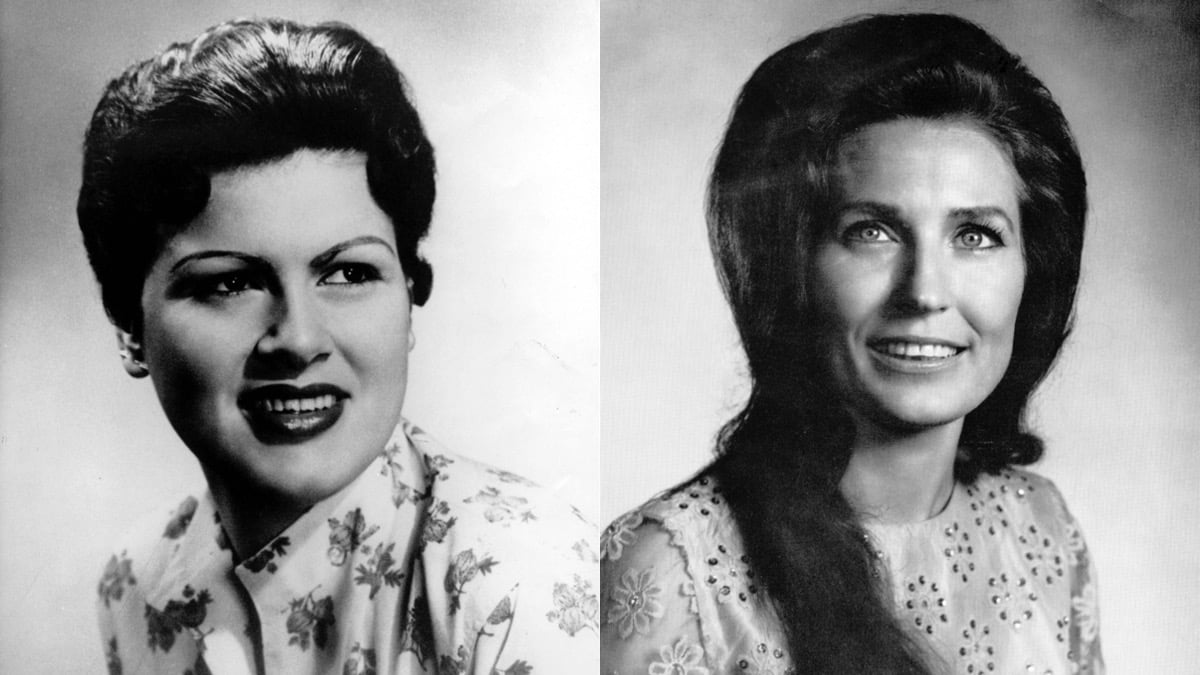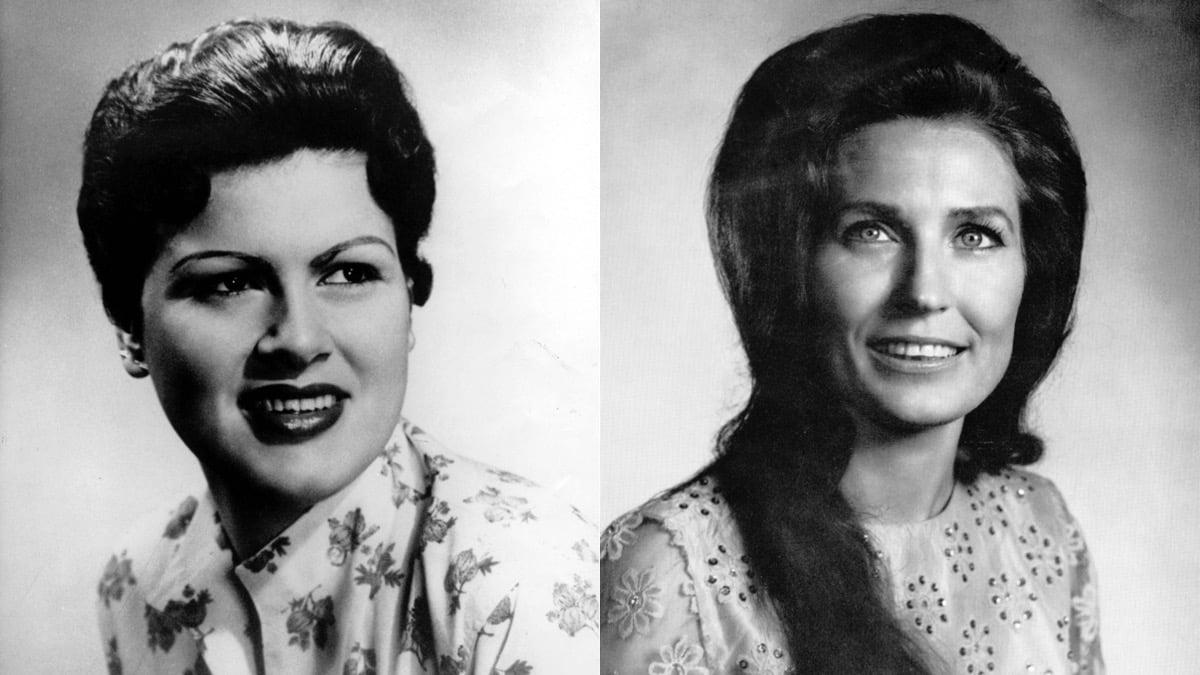 When did Patsy Cline marry her second husband, and when did she meet Loretta Lynn?
Cline married for the first time in 1953 to a man named Gerald Cline. The marriage didn't last, but she kept his last name for her stage name. She married Charlie Dick in 1957, and they eventually had two kids.
In Lynn's memoir, Me and Patsy Kickin' Up Dust, she shared some stories of her close connection with Cline. They bonded fast because they both were looking for support in different ways in the early '60s. And they were both mothers who decided not to choose between their family and career.
When Cline met Lynn, she was already a well-recognized star. But she was in the hospital recovering from a devastating car accident. Other people were killed in the crash, and the singer nearly died, too.
Once she turned a corner, Cline was worried about what the accident and facial scarring could have meant for her country music career, even as she remained hospitalized with significant injuries.
At the same time, Lynn was just getting started in country music, and Cline was one of her few friends in Nashville. But she was a good one to have, as she looked out for her. She even helped stop a plan to keep Lynn from becoming a member of the Grand Ole Opry.
Loretta Lynn locked a woman in a broom closet for flirting with Patsy Cline's husband
As Lynn recalled in her memoir, she also had Cline's back. For example, she and Dick went to grab food while Cline was performing. And while they were there, a woman approached and started "rubbing up against" him.
Lynn wasn't sure if it was her place to say or do anything since Dick wasn't her husband. But she said the behavior "burned [her] up" because she thought the person knew he was married to the famous "Crazy" singer.
"No way," Lynn thought. "Not on my watch."
She approached and waved her hand in the stranger's face to get her attention. After the woman made a "smart-aleck" comment about her cowboy boots, the country singer asked for help finding a bathroom. "I'm so sorry," she told the woman. "I'm about to wet myself."
As they ventured down the hall, Lynn said she led that individual right into a dark broom closet. "I shut the door fast and locked it. She knocked on the door and started hollering, but I just walked away," she concluded.
Lynn didn't tell Dick or Cline about what she did, but her friend eventually found out. News spread that a "big-shot VP's wife" was locked in the closet of a Nashville establishment, and Cline asked Lynn if she knew anything about it.
"You did good, Loretta," she told her friend in the end.
Loretta Lynn might have had a premonition the night Patsy Cline died
Lynn remained close to Cline until the "Sweet Dreams" singer died at 30. She shared in her memoir that she might have had a sort of premonition that fateful night in 1963 when a plane crash killed her friend. But she didn't know it at the time.
The wind was howling and she said it sounded like a tune. "Later, thinking back, I wondered if maybe Patsy was singing to me in the wind," she shared.
When Lynn learned her friend was dead, life as she knew it stopped. "I couldn't imagine living without Patsy. But I was going to have to," she concluded. She went to Cline's home and comforted Dick. She even wrote a song called "Haunted House" while visiting with him.