Loretta Lynn Was Terrified the 1st Time She Used a Toilet With Running Water
In 1976, country music artist Loretta Lynn wrote an autobiography and memoir called Coal Miner's Daughter with writer George Vecsey. In the book, Lynn discussed her life growing up, her marriage, and her career. During one part of Coal Miner's Daughter, Lynn revealed the first time she used a toilet with running water "scared" her.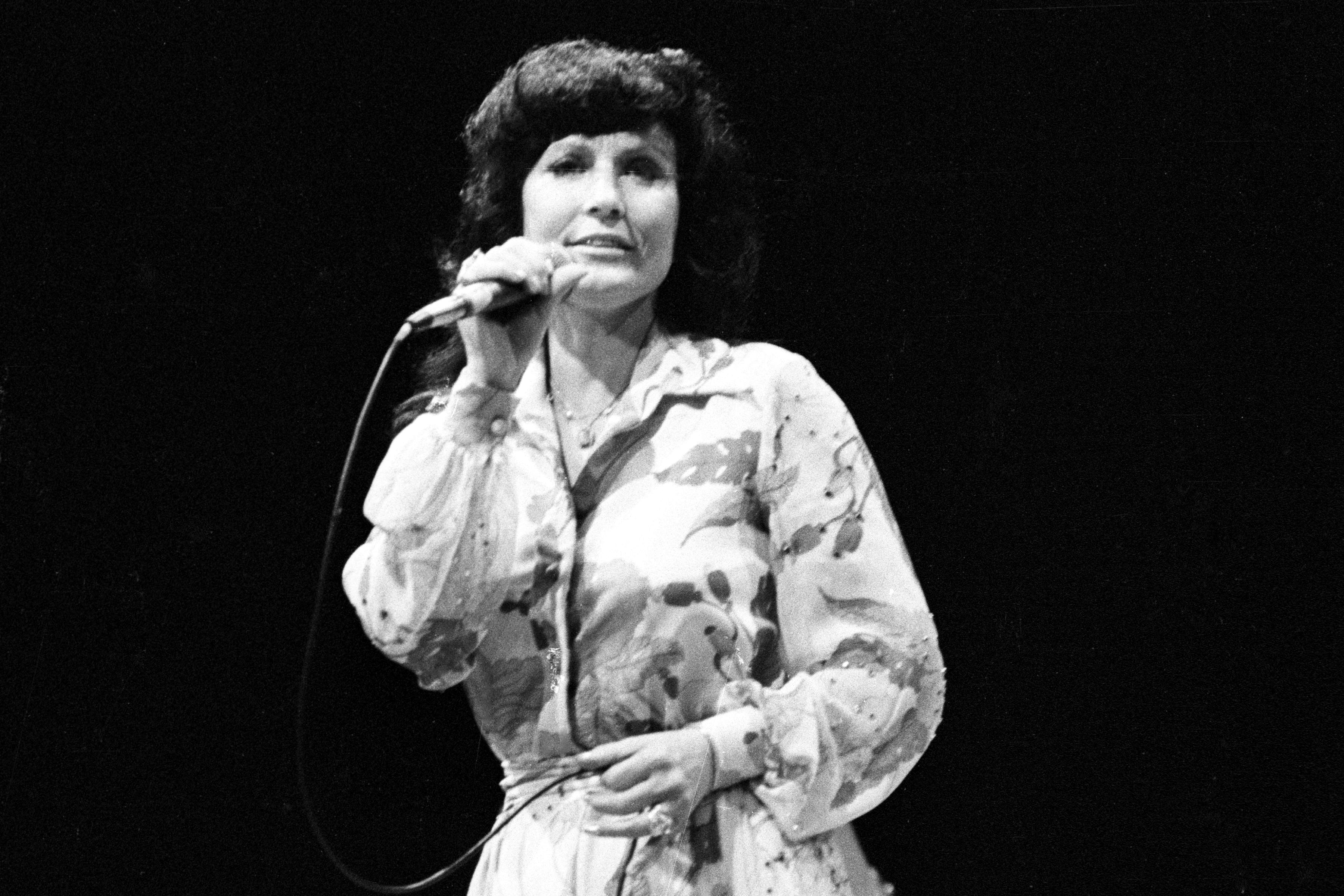 Loretta Lynn was scared when she used a toilet with running water
Lynn was born in Kentucky in 1932. In Coal Miner's Daughter, Lynn describes her childhood and what it was like growing up in her community.
At one point in the book, Lynn describes an experience she had visiting Paintsville, Kentucky. During the visit, Lynn used a toilet with running water for the first time.
"Paintsville may not look too big to outsiders, but in Johnson County it's the biggest thing going. That's the first place I ever saw a toilet with running water, just before I got married," Lynn wrote.
She continued, "I went into the bus station to go to the bathroom, but when I sat down on the seat, the toilet flushed automatically. I got so scared I was gonna get flushed down I ran out of there and waited until we found a good old outhouse."
Loretta Lynn did not ride in a car until she was 12 years old
In Coal Miner's Daughter, Lynn also revealed that the first time she rode in a car did not happen until she was 12 years old.
"I never rode in an automobile until I was twelve," Lynn wrote.
The country singer then explained what growing up in a coal-mining community like Butcher Holler, Kentucky was like.
"Holler people are just different from anybody else. They live high up in the hills, one day at a time. There's probably a few who don't know who the president is, and there have been times when they were better off that way. Maybe things are changing now, with television and better roads and stuff, but I've got relatives living up in Butcher Holler who have never been further than Paintsville, ten miles away, in their lives," the singer wrote.
She continued, "They're really beautiful people in their own way. Everybody else is worrying about the energy crisis, and talking about getting back to the simple things. My people are already there. If we run out of energy, my relatives know how to patch their houses and grow gar- dens, so they're gonna have the last laugh on everybody."
The singer did not go to big cities growing up
Because Lynn grew up surrounded by small towns in Kentucky, an unincorporated town called Van Lear, Kentucky was considered a "big city" to her.
"When I was a little girl, my big city was Van Lear, which was five miles away, a coal camp for the Consolidation Coal Company, with rows of wooden houses they rented to the miners. There must have been ten thousand people living around Van Lear in the good times," Lynn wrote in Coal Miner's Daughter.
She continued, "The company had a post office and company stores where you paid for your things in scrip. If you went into debt, you owed your soul to the company store, just like the song says. The company also had a recreation hall where they showed movies. People make coal camps sound like slavery, but in a lot of ways it was the best thing ever happened to people as long as the coal kept running."