Loretta Lynn's Husband Would Have 'Punched Your Lights out' for Calling Him 1 Name
Country music star Loretta Lynn married as a young teenager and remained with her husband, Oliver "Doolittle" Lynn, until he died. During their marriage, he developed a reputation as a "hothead" who would fight over jokes and name-calling.
For a brief time, Lynn and Patsy Cline were close friends. They had success in common, but they also bonded over their marriages and families. And their husbands were both the spouses of country music stars, something some people teased them about in the '60s.
How did Lynn and Cline's husband react differently to quips about them? And what name did Lynn say made her late husband mad enough to hurt someone?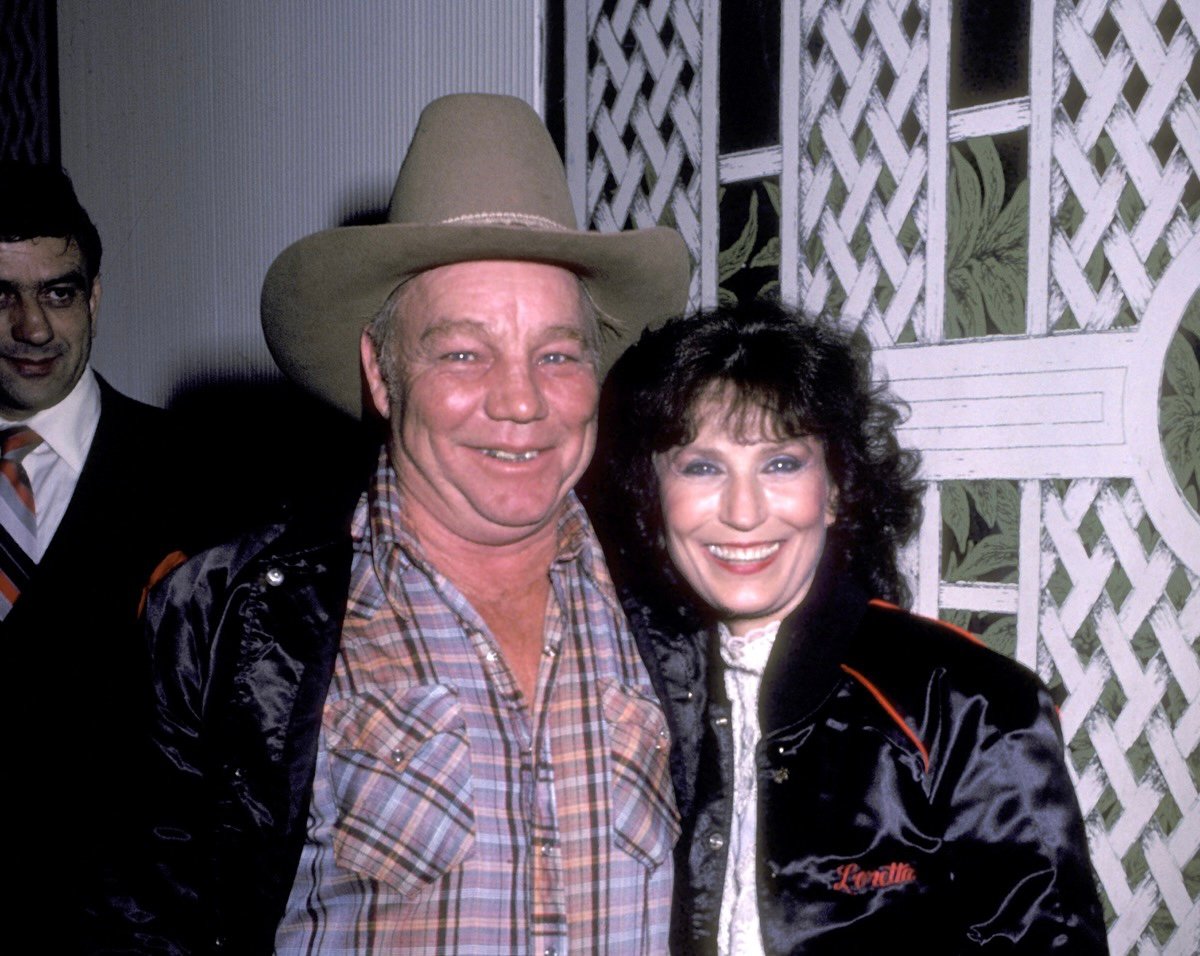 Loretta Lynn's husband had something in common with Patsy Cline's husband
When Lynn made it to Nashville, Tennessee, with Oliver, they had hopes for a country music career for her. She soon performed one of Cline's songs on the radio, and the country music icon heard her.
At the time, Cline was in the hospital due to near-fatal injuries she sustained in a 1961 car accident. In Lynn's memoir Me & Patsy Kickin' Up Dust, she said doctors told Cline's husband Charlie Dick that "her injuries were so serious that it looked hopeless" after that brush with death.
But Cline eventually turned the corner. And she wanted Lynn to come see her after hearing her sing. At a time when rivalries between female artists were not uncommon, a friendship formed.
Their lives were hardly comparable then. Cline had already achieved success and she and Dick had purchased their dream home. Meanwhile, Lynn and Oliver were sleeping in a car while trying to make a name for her.
However, they were both married with kids — something that they bonded over. And their husbands experienced some of the same things as the spouses of country music stars. But how they handled teasing about their famous wives was vastly different.

Loretta Lynn's husband didn't like the name 'Mr. Loretta Lynn'
Lynn revealed in Me & Patsy Kickin' Up Dust that sometimes people gossiped about her and Cline and their marriages. They'd say their husbands were living off their talents and earnings. She wrote it was something they had in common that she wished they hadn't.
According to Lynn, Dick let the jokes about him and Cline roll off his back. He might have even laughed about them.
But Oliver wouldn't let anyone get away with calling him "Mr. Loretta Lynn" and would get steaming mad. Given the time, it was more easily seen as insulting to a man for his wife to be the breadwinner. So, those were fighting words to him.
"Make fun of him and he'd punch your lights out," Lynn noted before adding he earned a reputation as a "hothead."
Did Loretta Lynn ever remarry after her husband died?
Less than two years after she nearly died in a car accident, Cline died in a plane crash at the age of 30. The "Walkin' After Midnight" singer left behind Dick and her two young children.
On the other hand, Lynn turned 90 in 2022. But Oliver Lynn died in 1996, and she's never remarried. However, she did ignite romance rumors with Jack White, though it was just a working friendship in the end.
RELATED: Loretta Lynn's Last Moments With Patsy Cline Gave Her a Chill