How Loretta Lynn's Husband's Alleged Cheating Inspired Her Songs
Some of country music legend Loretta Lynn's most iconic songs were written about supposed cheating in her marriage and others.
Country legend Loretta Lynn said she knew her husband, Oliver "Doolittle" Lynn, wasn't faithful to her, no matter what he said in the end. She was so sure of his two-timing ways that she wrote some of her most famous songs about infidelity. But his wandering eye wasn't the only one she called out in her music.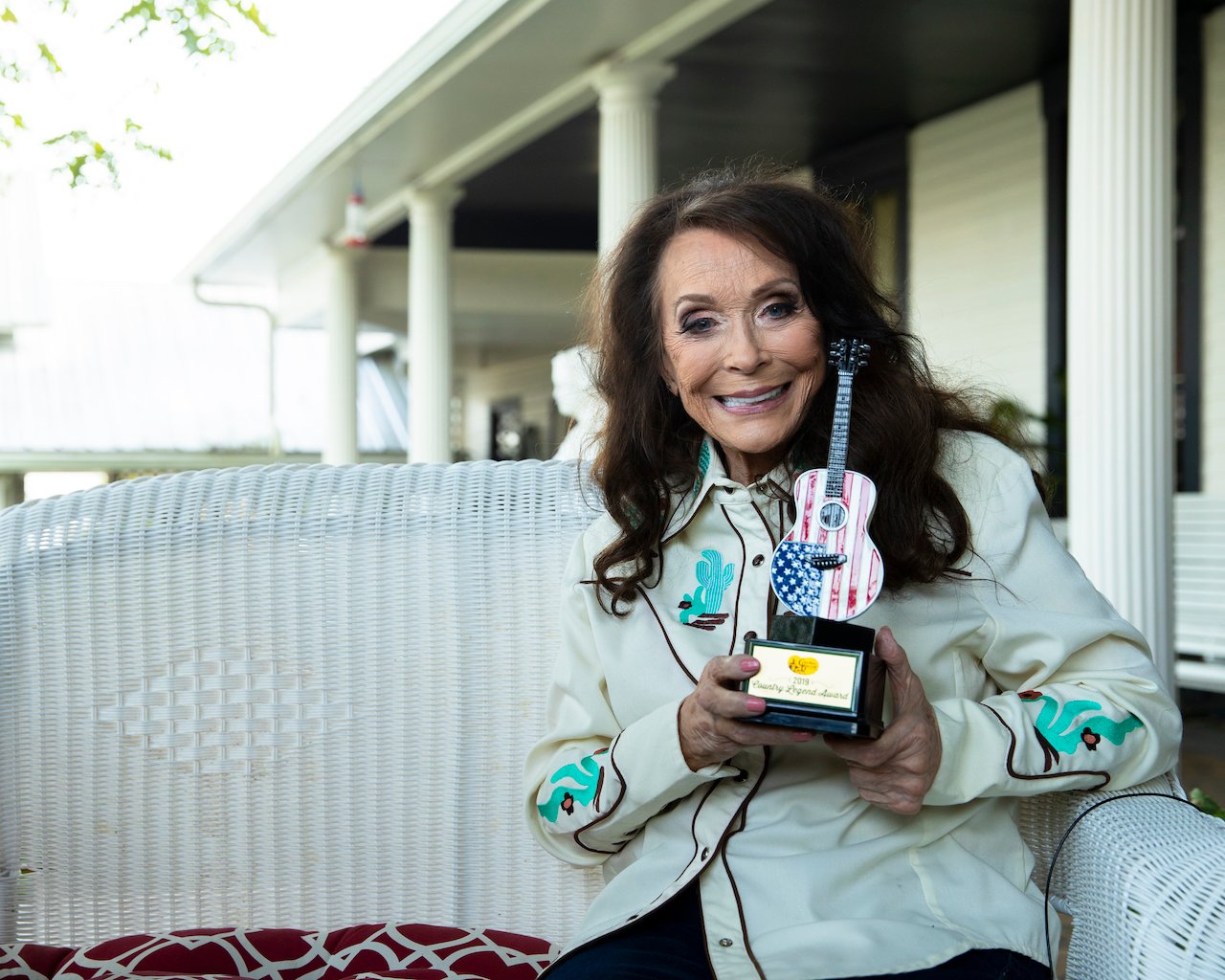 Loretta Lynn wrote a song called 'Fist City' after she heard rumors about her marriage
When it comes to songwriting, Lynn said she always just wrote what she knew. "Most songwriters tended to write about falling in love, breaking up and being alone, things like that," Lynn told the Wall Street Journal in 2016. "The female view I wrote about was new."
"… I just wrote about what I knew, and what I knew usually involved something that somebody did to me," she concluded. That was the case with "Fist City," one song about alleged cheating.
Smithsonian reported the country music legend heard rumors of infidelity in her marriage while she was in Nashville. As she drove the 75 miles back to her home in Hurricane Mills, Tennessee, she started writing in her head.
"You've been makin' your brags around town / That you've been a lovin' my man," she sings in the first lines of the song. Once she got home, she walked right by her husband and went to her writing space to finish it.
And it wasn't the only time she was inspired to write about a two-timing spouse.
Loretta Lynn wrote a song called 'You Ain't Woman Enough' about someone else's marriage
In Lynn's book, Honky Tonk Girl: My Life In Lyrics, she revealed she wrote "You Ain't Woman Enough" about someone else's marriage — at least in part.
"One night, at one of my live shows, me and a girlfriend were talking," she shared. "She told me her husband, who was there with her, was running around on her. She was crying because when she came through the door to get into the show, she saw the other woman was also there."
Lynn wrote "You Ain't Woman Enough" in 10 minutes and dedicated it to the other woman in the other marriage. "Girlfriends gotta stick together," she concluded (per Southern Living.)
"I think in every marriage, at one time or the other, a woman worries about the other woman who may or may not exist," she concluded.
Loretta Lynn's husband told her he was never with another woman
Before Oliver Lynn died in 1996, he told his wife on his deathbed that she was the only woman he'd ever been with, at least in a sexual manner.
The only problem was she didn't believe him. "Did you hear that s***?" she asked her son after she left the room (per PBS.) "He's gonna stick to it, ain't he?"
Oliver Lynn died at 69 with his wife by his side after 48 years of marriage. Loretta Lynn, now 90, never remarried.