What Lori Harvey Has Taught Her Boyfriend, Michael B. Jordan
Lori Harvey and Michael B. Jordan can't stop gushing over one another. The two have been together since 2020 and they seem to be in it for the long haul.
Lori Harvey and Michael B. Jordan are still going strong. The couple have been dating for nearly two years and continues to make social media users jealous with their steamy and cheesy social media photos. Jordan previously never spoke about his love life, but he has no hesitation gushing over Harvey. It appears he's learning more than just how to show affection on a public platform. Harvey revealed she's taught the Without Remorse star about the importance of a skincare routine.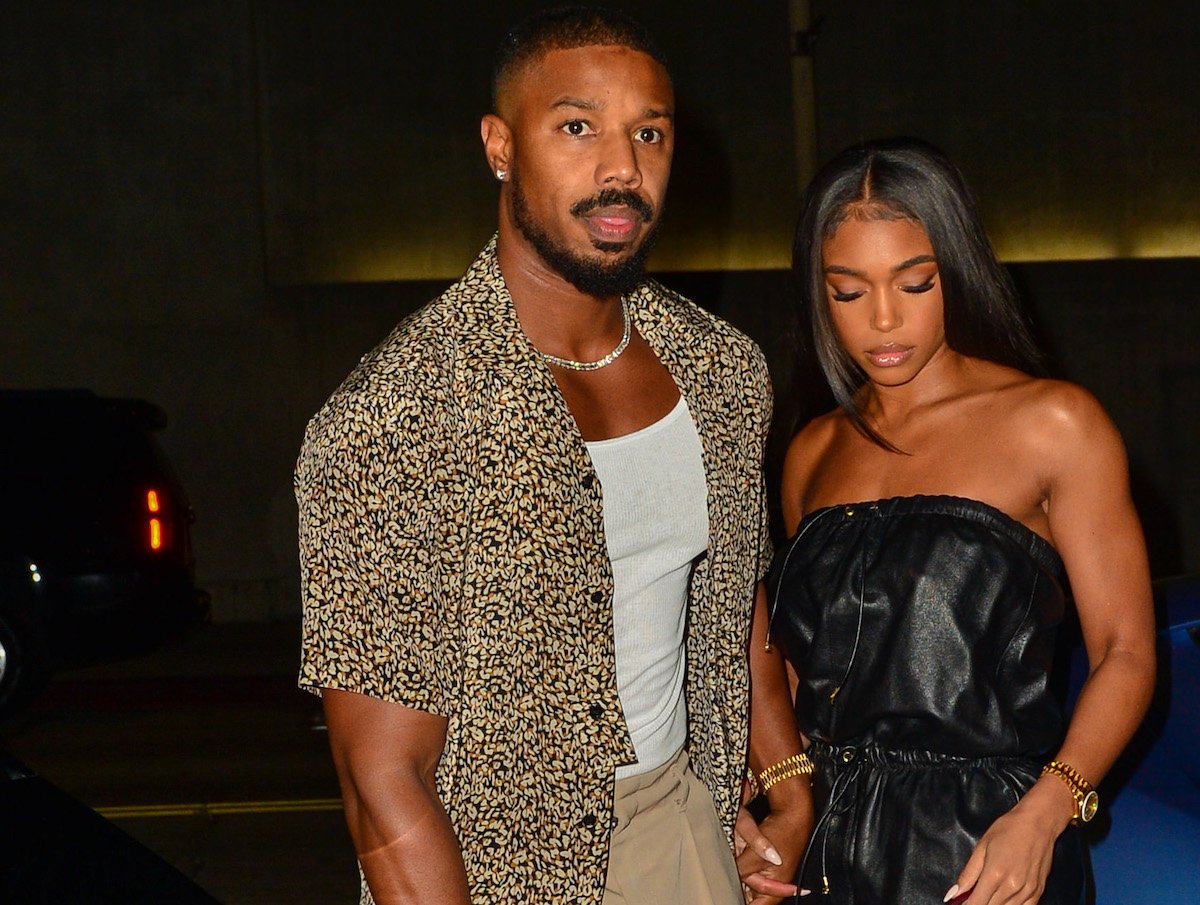 Lori Harvey says Michael B. Jordan didn't know much about skincare before they began dating
Harvey is an influencer and model who recently embarked on the journey of becoming a business owner. She started out with her own skincare line, and tested the products on Jordan to see how well they worked.
"I tested all my products of course on myself, but I also tested them on my boyfriend," she said before her launch, as reported by The Jasmine Brand. "He has become my live test model. So now he's very into his skincare routine, as well. And he tells me all the time that when he's on set the makeup artists compliment his skin now." 
In the process, she learned just how little he was educated in her new business. Luckily, he's had her to teach him the ropes. "Mike doesn't know a ton about skincare — everything he's learned, he learned when we got together," she said. "He used to just wash his face with a warm rag and walk out the door, and it would make me cringe."
Harvey says Jordan is her biggest supporter and he's proud of the work she's doing to establish herself in the market. "There aren't a lot of big skin-care brands that are headed up by or have been founded by Black people or, specifically, Black women, so I wanted to add to that list," she said of her decision to get into the business. "When the next generation is coming up and there's that little brown girl who wants to get into skincare or start her own company, she can see me and be like, 'I can do it, too.'"
What Michael B. Jordan has said about his relationship with Lori Harvey
Jordan has been notoriously private about his love life in the past. But Harvey has changed his stance. In an April 2021 interview with People, the actor spoke on his decision to go public with Steve Harvey's stepdaughter. 
"I'm still private, and I want to protect that, but it just felt like it was a moment of just wanting to put it out there and move on," he said at the time. "I am extremely happy."
The two affectionately refer to one another as "Turtle" and have been together since at least the holiday season of 2020. They've since been sharing PDA-filled moments on their social media pages, with Harvey even sparking pregnancy rumors by calling Jordan her "baby daddy."
"I think when you get older, you feel more comfortable about the [public nature] of the business that we're in," Jordan said in his chat with People. "So for me, it was a moment to, I guess, take ownership of that and then get back to work."
Harvey's stepfather even approves, admitting until Jordan, he's hated all of his baby girl's boyfriends. Before Jordan, Harvey was linked to Future, Diddy, Justin Combs, and a few others. She's even been engaged before.