Lori Loughlin Once Asked Olivia Jade 'Why Did I Pay All This Money For Your Education?' in a YouTube Video
Lori Loughlin's daughter, Olivia Jade Giannulli, faces her college admissions scandal head-on with an attempt at an apology. However, a brand expert feels it "doesn't ring authentic." There are too many YouTube videos out there showing Loughlin and Giannulli's true colors. Fans dug up one where Loughlin asks, "Why did I pay all this money for your education?" It didn't age well.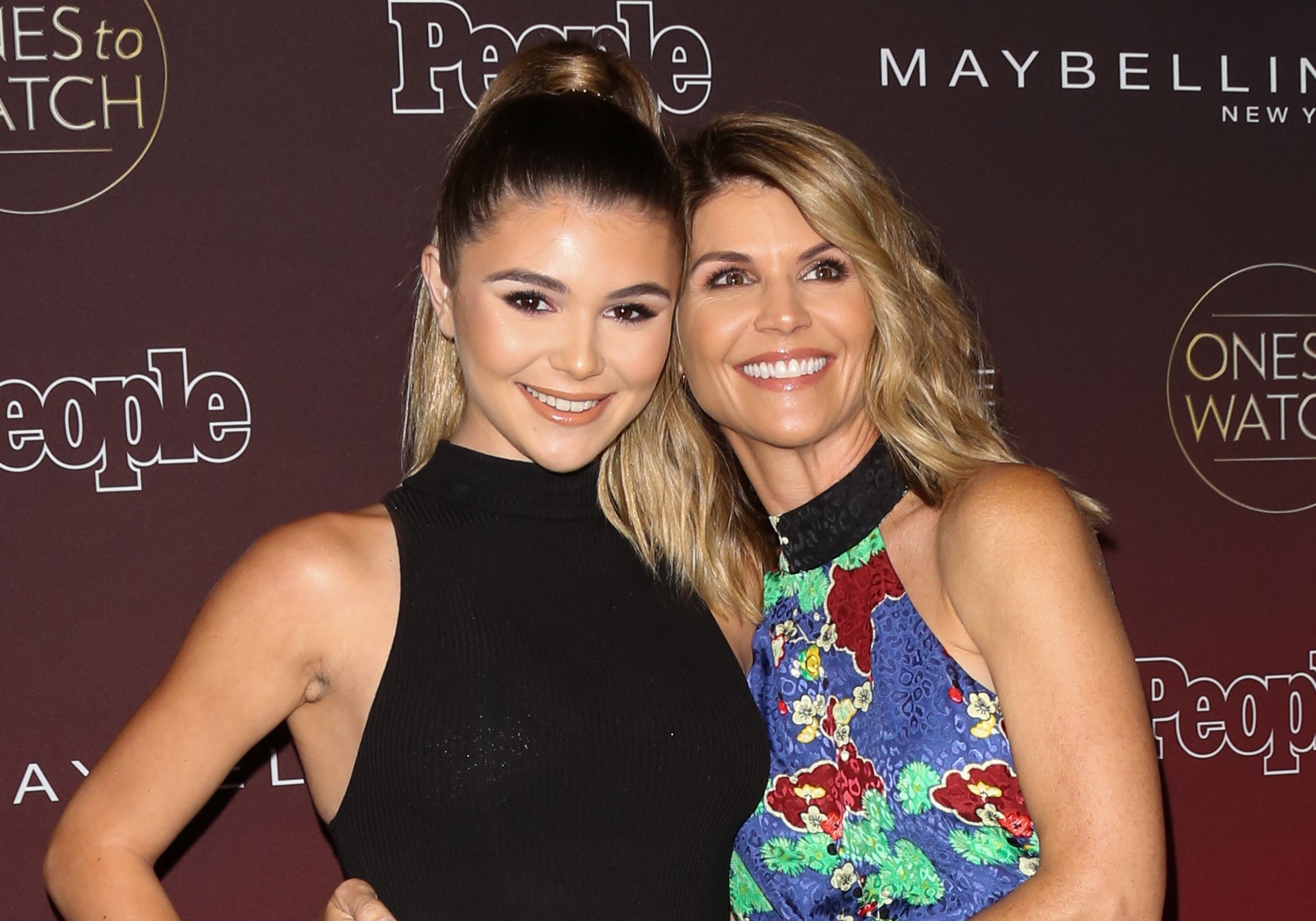 Olivia Jade joined 'Red Table Talk' to apologize for the college admissions scandal
On Dec. 8, 2020, Olivia Jade Giannulli joined the Facebook Watch Red Table Talk to acknowledge her white privilege. However, Jada Pinkett Smith's mother, Adrienne "Gammy" Norris-Banfield, "fought tooth and nail" not to bring her on the talk show. 
During the discussion, Giannulli admitted that she didn't understand how what her parents did was wrong when it first happened. The beauty and lifestyle influencer knew that other friends in her "bubble" also had parents who donated to their potential colleges.
"I'm not trying to victimize myself," Giannulli told the three generations of women. "I don't want pity. I don't deserve pity. We messed up. I just want a second chance to be like I recognize I messed up."
The YouTuber also explained that she was "always a very involved student." She was proud of her accomplishments when she wrote her college application. However, Gammy was not sympathetic to the 21-year-old.
"I just hope that people can see that I just wanna move forward, and I totally, totally understand if people aren't ready to jump on board with me, but I'm here because I wanna leave it on the table. I don't wanna keep dragging this throughout my life," Giannulli concluded.
Before starting school, Olivia Jade told followers she was looking forward to 'partying'
When the University of Southern California admitted Giannulli, she spent time telling her fans what she hopes college life will be like.
"I don't know how much of school I'm gonna [sic] attend, but I'm gonna [sic] go in and talk to my deans and everyone and hope that I can try and balance it all," the beauty influencer said. "But I do want the experience of like game days, partying … I don't really care about school, as you guys all know."
RELATED: Did Lori Loughlin's Daughters — Olivia Jade and Isabella Rose — Ever Go Back to College?
Although Giannulli apologized for the statement in a later video, she also shared many videos getting ready to head to fraternity parties.
Lori Loughlin asked, 'Why did I pay all this money for your education?' in one video
The latest video that resurfaced is when Giannulli asks her mother to guess the meaning of slang words from 2017. The influencer tells her mom a phrase or word, and Loughlin must determine the meaning. One saying, "England is my city," has the actor particularly confused.
Giannulli plays the video clip popularized by British YouTuber and musician Nick Crompton, a guest verse on fellow YouTube star Jake Paul's song, "It's Everyday Bro." Loughlin agrees that she has never heard the phrase after bopping along to the song.
"If you would have said, 'England is my city,' I would have said, 'Why did I pay all this money for your education?" Loughlin comments.
The two both laugh it off, and Giannulli says, "We're going to leave it at that."
Fans feel the video did not age well. Commenting was turned off for the YouTube video after the college admissions scandal broke.