Lori Loughlin's Prison Reportedly Has Such Low Security That Some Inmates Have 'Walked Right Out of Camp'
Since 2019, Lori Loughlin has been involved in a massive scandal concerning bribes in college admissions. She and her husband, Mossimo Giannulli, were accused of paying $500,000 to get their daughters into the University of Southern California. In May 2020, Loughlin pled guilty to conspiracy charges against her, and she has been sentenced to prison.
The prison Loughlin will be serving time at reportedly has low security. In fact, some inmates have simply "walked right out of camp."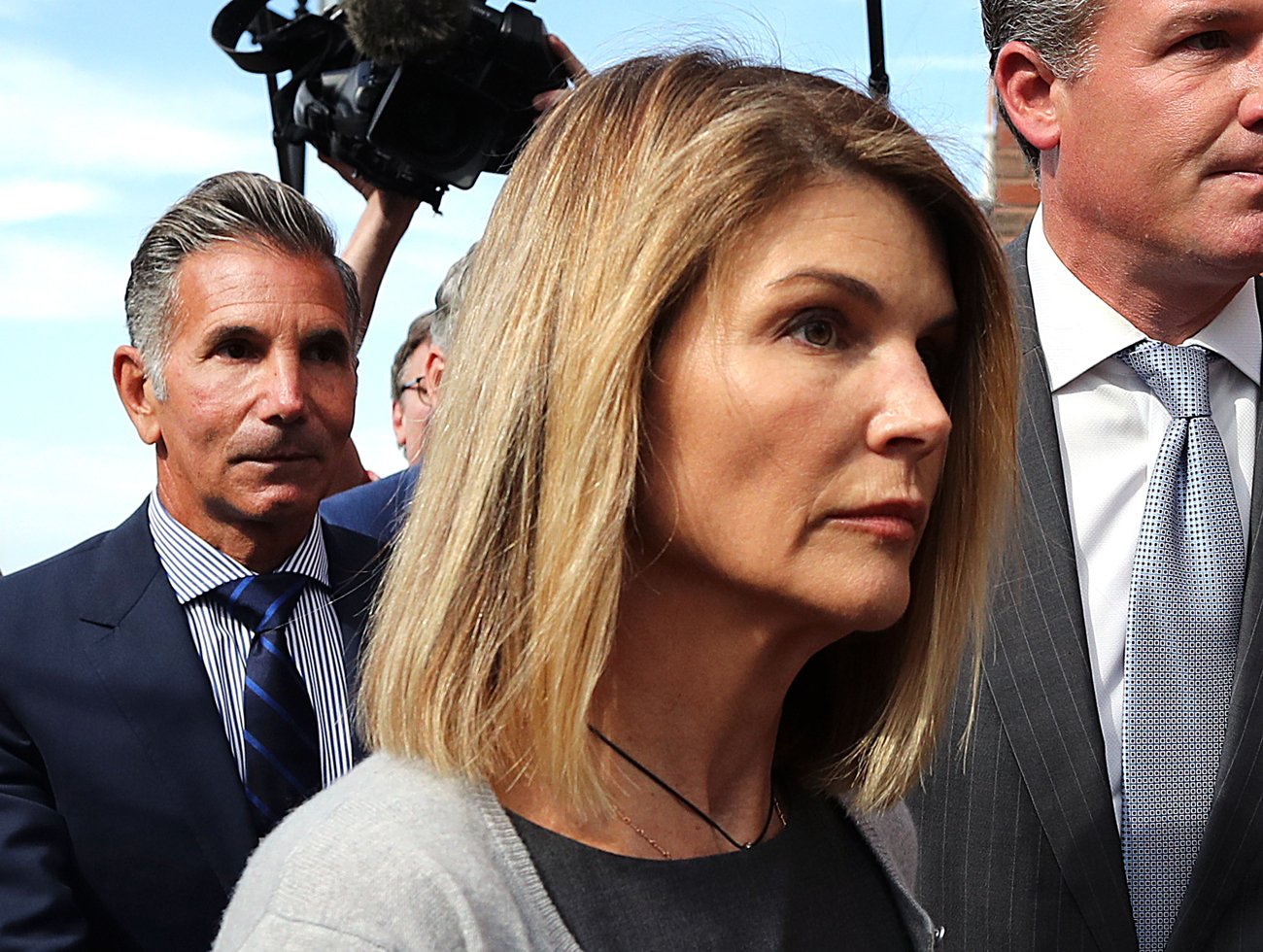 Lori Loughlin's daughters are allegedly 'distraught' at her prison sentence
Loughlin's daughters, Olivia Jade and Isabella, became the subject of widespread criticism when it was revealed they were accepted to USC on fraudulent terms. The two of them has since remained quiet on social media.
A source recently told E! News that Loughlin's daughters have been "distraught" as she began her prison sentence.
"The girls were there saying their goodbyes before Lori headed off," the insider said. "It was a big moment for their family and everyone was very upset. Although the girls knew it was coming and have had time to prepare, it's still devastating to see their mom go."
The source added, "Both Olivia and Bella are very distraught over it. They are grateful it is for only two months but are anxious knowing they will have a very different and hard holiday season this year."
Lori Loughlin recently started her sentence at Dublin prison
On Oct. 30, Loughlin reported to Dublin federal prison in Northern California to begin serving her 2-month prison sentence. It is the same place where actor Felicity Huffman served time last year.
As reported by AP News, Loughlin will not be able to seek an early release from prison because of the coronavirus (COVID-19) pandemic. She will also be quarantined for 14 days and tested for COVID-19.
After Loughlin's time in prison, she will also receive 2 years of supervised release.
Lori Loughlin's prison reportedly has low security and a lot of amenities
According to its handbook, Loughlin's prison offers various amenities like yoga, Pilates, music lessons, sports leagues, and holiday events.
The prison also has low security that inmates have been known to easily left camp. As reported by The New York Times, "The camp is based in an old prison facility, but like most federal minimum-security camps, it allows the inmates considerable freedom. Security is so low, in fact, that inmates have sometimes walked right out of the camp, though such incidents are rare."
The outlet was referring to a 2017 story of two inmates who left the prison and were at-large for weeks before being caught in Mexico.
In any case, Loughlin's prison sentence is not relaxing leisure time as some people have come to believe. According to the handbook, inmates are required to follow a strict schedule, including waking up early and being present during various counts throughout the day. Additionally, inmates are given work assignments, such as food prepping or cleaning. They are also responsible for keeping their cells tidy.