Los Angeles Prosecutor May Charge Tory Lanez With Felony Over Megan Thee Stallion Case
Back in July, Megan Thee Stallion and Tory Lanez made headlines over a notorious shooting incident.
Once the Los Angeles Police Department and Megan Thee Stallion confirmed she was injured in the ordeal, many people assumed Tory Lanez was responsible for hurting her. On July 12, he was arrested and hit with a firearm charge but neither gave specifics.  
The "WAP" rapper later shared that she was shot in both feet and felt traumatized. More than a month has passed since the shooting and authorities are said to be exploring new charges against Tory Lanez.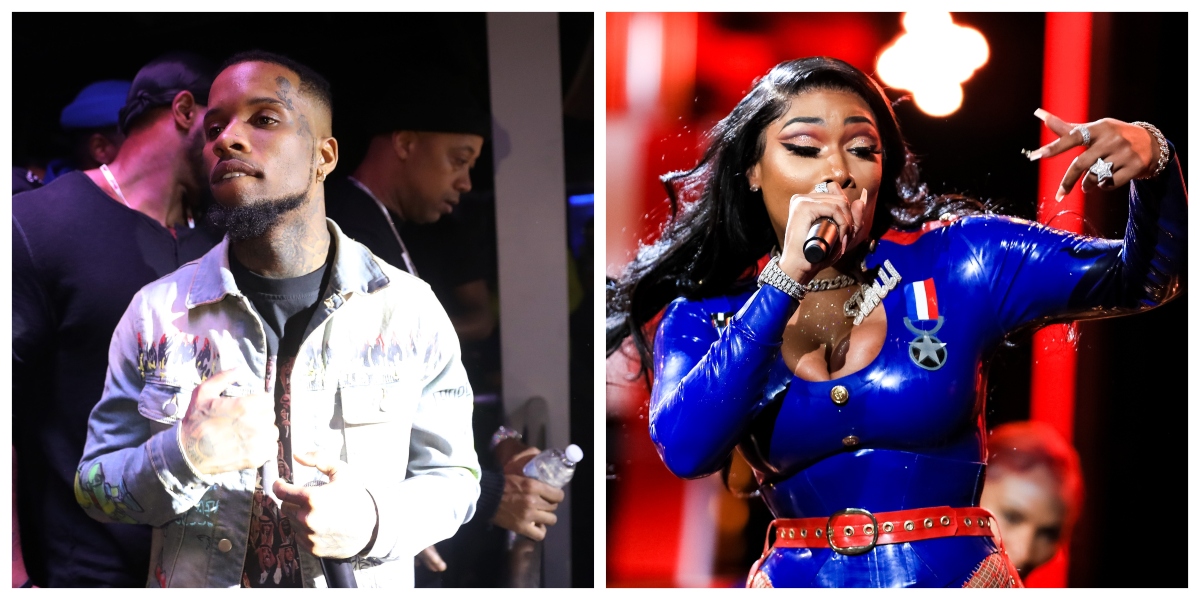 Megan Thee Stallion is not pointing fingers
In the weeks since the incident, Megan Thee Stallion has taken time to thank her fans and address her critics via social media. In one Instagram Live session, she tearfully explained her feelings and said she was fortunate the bullets missed bones and tendons.
While some mocked the situation, others doubted she was hurt at all. On Aug. 19, Megan posted and deleted images of her foot wounds and shared that she had stitches removed two weeks ago.
To quiet her naysayers, she wrote a long caption in the Instagram post stating that she was shot while walking away.
However, at the time of this writing, Megan Thee Stallion still has not named the shooter. Immediately after the "WAP" premiere, she went on Instagram Live and told fans she felt like her friends betrayed her.
In a Variety cover story, the rapper didn't discuss Tory Lanez or the shooting but shared she's not the type of person to stay in a "dark place."
L.A. County prosecutor may charge Tory Lanez
According to a new report from the Los Angeles Times, Tory Lanez (real name Daystar Peterson) may be facing new charges. Initially, the Los Angeles Police Department charged him for having a concealed firearm in a vehicle, per their July press release.
He was booked and bonded out of jail that same day. It should also be noted the LAPD never explicitly stated that he shot Megan Thee Stallion.
The L.A.Times reported that the Los Angeles County district attorney's office is considering filing a felony assault with a firearm charge in the incident involving Tory Lanez. They've tapped the LAPD to investigate the case before deciding whether to proceed further.
Per the L.A. Times, an anonymous source also stated that it's possible Megan Thee Stallion was struck by shrapnel after the gun discharged, rather than bullets.
Tory Lanez has been laying low
Prior to that fateful night in July, Tory Lanez was riding high on Quarantine Radio. His popular Instagram Live show has been on mute ever since and he hasn't commented about the incident.
Rumors about his whereabouts were shut down after some people speculated he was deported back to Canada. His team refuted those claims.
Online, someone allegedly spotted him at a McDonald's and posted a grainy video on social media. Tory Lanez has not been active on Twitter or Instagram but it's assumed he's quarantining at this time.