'How To Lose a Guy in 10 Days': Matthew McConaughey Almost Didn't Get the Part of Ben
Matthew McConaughey has an extensive list of acting credits, but he's often recognized for his romantic comedy films. In particular, McConaughey has spoken about the major success that his role in How to Lose a Guy in 10 Days brought. More than 15 years after his iconic film alongside Kate Hudson, the actor is still raking in "mailbox money" from fans watching How to Lose a Guy in 10 Days over and over again.
McConaughey's involvement in the Paramount Pictures film led him to take on a handful of other romantic comedy gigs. What would have happened to McConaughey's career if he hadn't gotten the role of Benjamin Barry in How to Lose a Guy in 10 Days? Apparently, that was almost the case.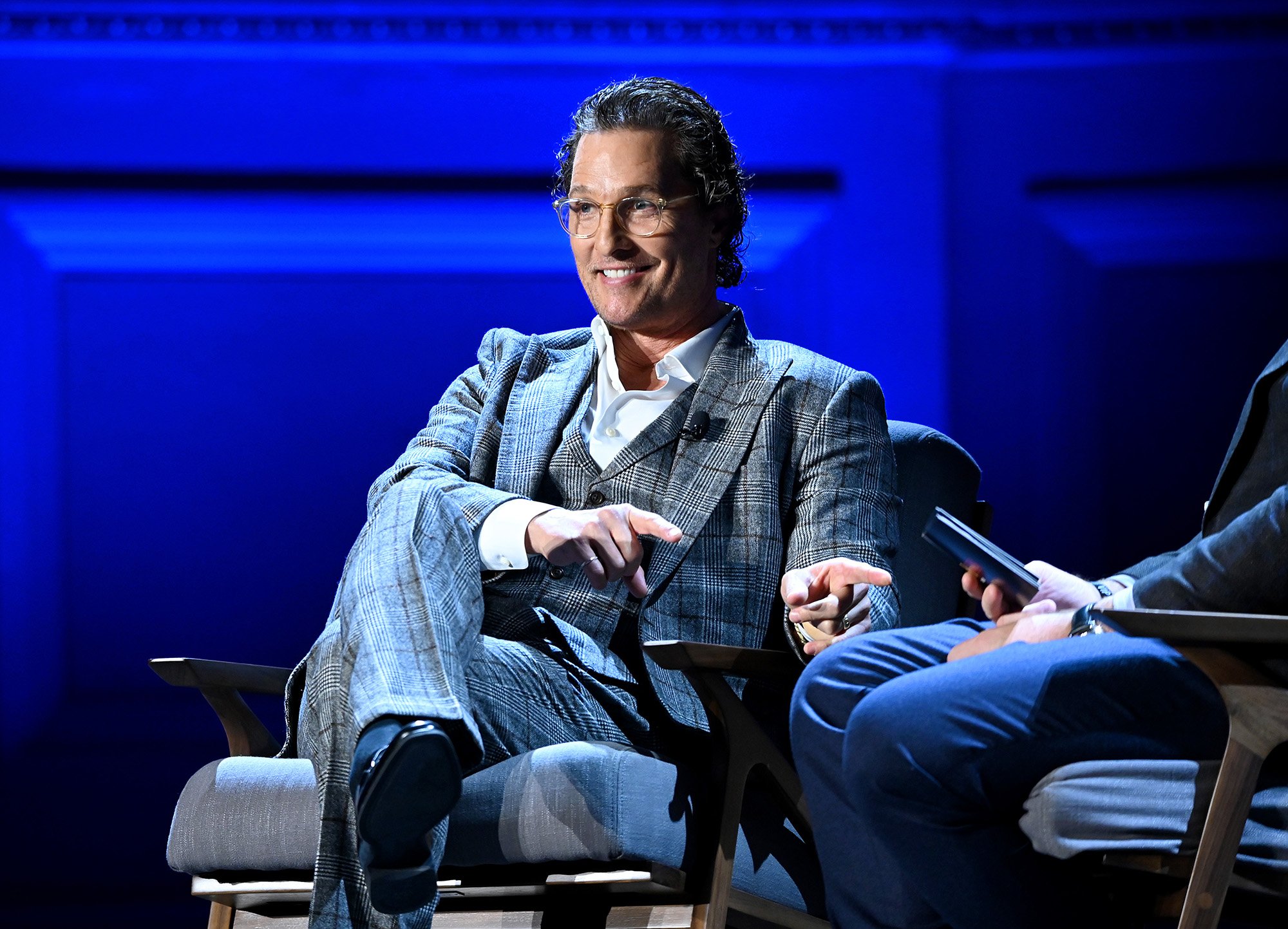 Matthew McConaughey did romantic comedies for nearly a decade
McConaughey's very first romantic comedy, The Wedding Planner, released in 2001. From there, he starred in How to Lose a Guy in 10 Days in 2003, followed by Failure to Launch in 2006. His chemistry with Hudson in How to Lose a Guy led the two to star together once more in 2008's Fool's Gold. Finally, in 2009, McConaughey ended his romantic comedy stint with Ghosts of Girlfriends Past.
McConaughey saw some major success from these films but decided to move away from the romantic comedy genre. In a 2020 Ellen interview, the actor revealed that he wanted more challenging roles.
"I was looking to find work that made me sweat in my boots, challenged me, made me go 'Ooh, I don't know what I'm going to do with this,'" he said.
McConaughey almost missed his 'How to Lose a Guy in 10 Days' role
RELATED: Matthew McConaughey Reveals Why He Wanted to Be a Father at 8 Years Old
In How to Lose a Guy in 10 Days, McConaughey played Benjamin Barry, a marketing executive with an opportunity to lead the campaign for a high-end jewelry company. In order to win the campaign over his competitors, Ben made a bet that he could make any woman fall in love with him within 10 days.
Meanwhile, "How To" columnist Andie Anderson (portrayed by Hudson) set out to prove for an article that she could make a man dump her within 10 days. The two found each other and went to work on their missions, unaware that they would eventually fall in love with each other for real.
McConaughey came very close to not playing Ben. According to Entertainment Weekly, How to Lose a Guy in 10 Days producer Lynda Obst feared that the actor was too old for Hudson. "He's 33, she's 23," Obst said at the time.
McConaughey would have lost the role because of the age gap, but Hudson assured Obst that she didn't mind the difference. At the time, Hudson was married to musician Chris Robinson, who was 13 years her senior.
"I'm married to a 36-year-old, and it's not like he's ancient," Hudson said, according to EW.
What is McConaughey up to today?
McConaughey still had a long career ahead of him after his romantic comedy days ended. As Looper reported, the actor took on roles in "more serious" films and television shows like Dallas Buyers Club and True Detective. In 2020, McConaughey appeared in The Gentleman and he'll soon voice an animated character in Sing 2.
When he's not acting, McConaughey runs his own YouTube channel, where he discusses his previous roles as well as acting in general. In May 2021, he shared a video about co-starring with Hudson in How to Lose a Guy in 10 Days, as seen above.