Louis Tomlinson Almost Pursued A Different Career After One Direction Hiatus
Louis Tomlinson almost had a different career path after One Direction went on hiatus in 2015. Find out what he almost did instead of pursuing a solo career.
Louis Tomlinson has had more than a decade-long successful career in music, including his time in One Direction. The solo star, who is now interesting in pursuing management, has released his own music after the pop band's hiatus in 2015. But Tomlinson revealed in an interview that he was actually considering other career options after One Direction paused as a group.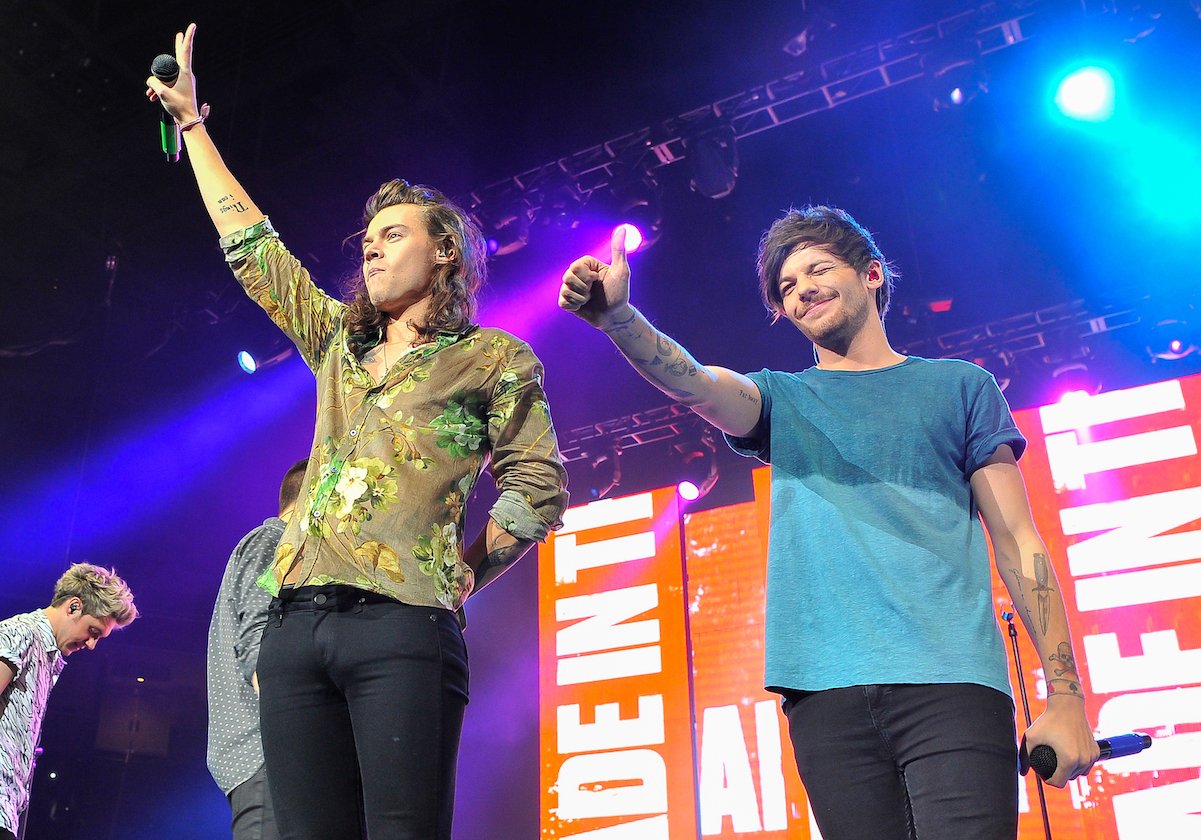 Louis Tomlinson wrote many of One Direction's songs while in the band
Tomlinson's impact can be seen in many of One Direction's discography. The Doncaster-bred Brit found his voice through the band's five albums in five years. Tomlinson actually wrote the most songs of any of the One Direction band members. He penned 38 of One Direction's songs, per SecondhandSongs.
Many fans of Tomlinson's love One Direction's third album, Midnight Memories. This album featured 12 songs written by Tomlinson out of the total 18 tracks.
When One Direction went on a hiatus in 2015, Tomlinson considered a different path besides the assumed pop star route. He revealed what that other career option was.
Louis Tomlinson was only going to write after One Direction hiatus
The singer was actually considering becoming a writer full-time after One Direction, per an interview with The Zach Sang Show in November 2019.
"You were prepared to be a writer, post One Direction," Sang prompted Tomlinson.
"Yeah definitely, that's what I thought I was gonna do," the One Direction member replied. "I think a lot of people must go through this, like other artists in different situations."
"Some of the songs I was writing, I was liking at the time," he said. "I was obviously demo-ing them with me vocals. I was like, 'I might as well.'"
He continued: "There are some that didn't work for my record. But for someone else, I think it could be really cool. I sent Liam Payne about two weeks ago, Liam Payne from the band, but never heard back from him, the little sh*t."
Tomlinson then laughed, joking about his former colleague. He described the song he wrote and sent to Payne as a "Post Malone record." Payne hasn't released a song yet written by Tomlinson, but Payne said in a recent Instagram Live that he'd love to collaborate with Tomlinson in the future.
Louis Tomlinson became a solo star after One Direction went on a break
While Tomlinson is continuing to write songs, he released his own solo album Walls in January 2020. The album contained 14 tracks, which had Tomlinson listed as a writer for every single one.
The album came nearly five years after One Direction went on hiatus. In the interim of that time period, Tomlinson had released singles by himself and with other artists.
Tomlinson might have over a decade under his belt in the industry, but it's clear this is only the start for the young singer and writer.
You can stream Walls on Spotify and Apple Music.