Louis Tomlinson Called These Songs 'Generic' From His Solo Career
Louis Tomlinson explained that he had a difficult time finding his music style after One Direction. He found some of his early singles 'generic' before releasing 'Walls' in January 2020.
Louis Tomlinson found unprecedented boy-band success in One Direction, and when he went solo, he had to find his own voice. The performer was responsible for writing most of One Direction's songs, but that process included plenty of collaboration with the other members' music styles. Once he was on his own, Tomlinson has said he struggled to find what kind of music he wanted to make. Ahead of his first solo album Walls, Tomlinson reflected on earlier singles in his career post-One Direction.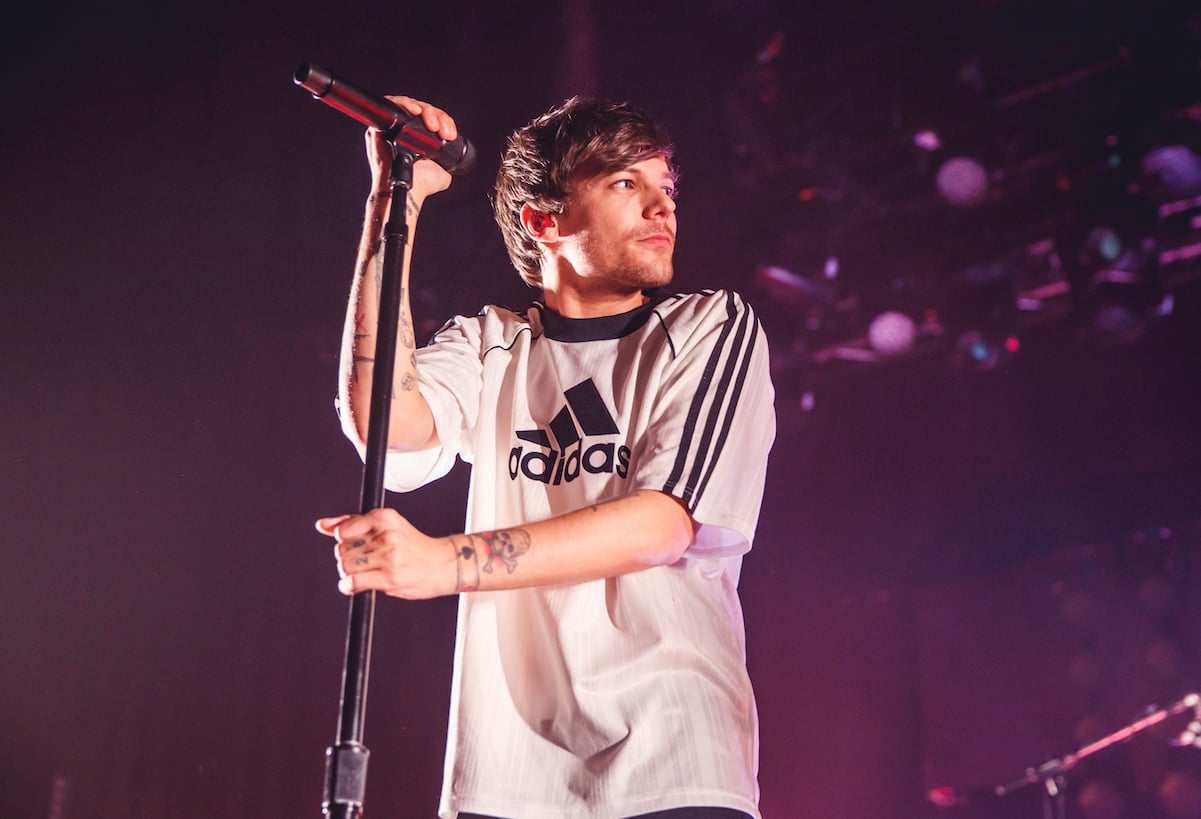 Louis Tomlinson released early singles after One Direction hiatus
One Direction went on hiatus after putting out final album Made in the A.M. in November 2015. Around a year later, Tomlinson collaborated with DJ Steve Aoki on EDM-pop song "Just Hold On" for his first single after the band.
The sound was drastically different than heavily Tomlinson-inspired One Direction album, Midnight Memories. Tomlinson sang the track on The X Factor with Aoki in December 2016. The singer's performance was marked by tragedy since his mother Johannah Deakin had just passed away from cancer.
Several months later, in July 2017, Tomlinson put out another single in his solo career. He released "Back to You" with Bebe Rexha. Tomlinson then released "Just Like You" in October and "Miss You" in November.
Tomlinson has writing credits on all of his initial singles.
Louis Tomlinson's solo career was marked by first album 'Walls'
Tomlinson shared emotional ballad "Two of Us" with his fans in March 2019. It was the first single from his debut solo album Walls. Many listeners connected the devastating lyrics with Tomlinson's tragic loss of his mother.
He didn't release the full album until January 2020, months later, but the alternative style differed from many of his earlier tracks as a solo artist. The Walls sound seemed quintessentially Tomlinson. He spoke about finding his musical style following One Direction in an interview promoting his album.
He said ahead of the 'Walls' release that some first singles were 'generic'
In October 2019, Tomlinson stopped by AOL Build to discuss Walls and his career as a whole. The interviewer asserted that Tomlinson had "great solo songs" early on his career, but they could've been "performed by someone else."
Tomlinson agreed.
"A little bit more generic," he said. "I completely agree with that. That, to a certain degree, was me chasing radio and making something that was 'safe.'"
While in One Direction, Tomlinson was used to "chasing radio" for surefire hits. As a solo artist, he found that that didn't work for what he wanted to do. Tomlinson felt that way specifically with the song "Just Hold On."
"Especially with that Steve song, I love and respect Steve, I love that song, and it's a special song to me," he started. "But sonically, I can't relate to those sounds. In the end, I thought, 'If I'm gonna do this — and it takes up a lot of me time — I need to do something that I really love.' And I feel good about that now."
But it wasn't a waste by any means — the singer said if he hadn't experimented with those songs, producers, and writing, he wouldn't have ended up with Walls.
"I learned a lot on the job, really, and that was one of those situations that I had to go through that stage of writing, working with specific producers that maybe weren't right for me now, but at the time, I had to learn from that," he concluded.