Louis Tomlinson Debuts Longer Hair in New Cooking Video on Instagram
One Direction's Louis Tomlinson just showed off a much longer hairstyle on Instagram. The "Always You" singer debuted the look in a cooking video for charity — check out his switched-up hair from his One Direction days all those years ago, below.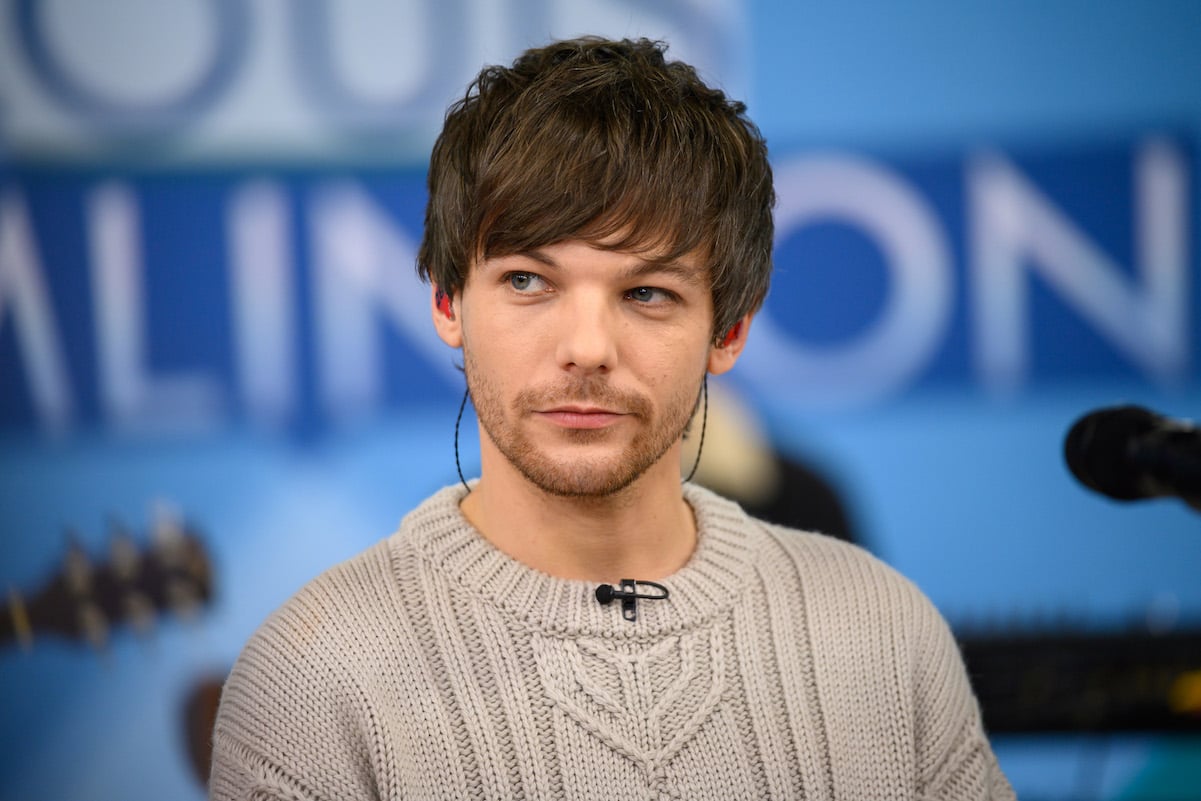 Louis Tomlinson's merch dropped amidst the announcement that his world tour is in 2022
The One Direction performer shared new merch with his fans in April 2021. The group of items was called the 369 collection, featuring imagery of broken glass, ladders, and a large dessert area. The merch drop came amidst the announcement that Tomlinson would be returning on the road for his first world tour in 2022.
He was supposed to have a world tour in 2020, but because of the coronavirus pandemic, had to put his plans on hold. Tomlinson is an expert at concert performances — he toured with One Direction from 2011 to 2015.
The singer's new dates and venues caused a flurry of excitement among his fan base, who are eager to see their favorite star perform yet again. Tomlinson put on a live stream concert in December 2020, to give his solo songs a full run-through for his devoted supporters.
While Tomlinson is world-famous, he doesn't appear too frequently on Instagram. So fans went wild over seeing a surprise new video of the singer on the app.
Louis Tomlinson sported a longer haircut in a new video on Instagram
Tomlinson appeared on the Full Time Meals Instagram account to prepare a homemade meal and help end child food poverty. The star showed off a longer hairstyle in the clip while he made a fish sandwich.
He assembled the sandwich by heating up fish sticks and potato waffles. The "No Control" singer said he ran out of aluminum foil, so he improvised that part of the cooking.
Tomlinson then hilariously showed off his lack of peeling skills with a cucumber. "This isn't really gonna work in a sandwich, I don't think," he commented on his thin cucumber strips. "How'd you do it? I'm blaming me tool. That looks half-right!"
"As you saw from my execution, that was not really the best," he joked.
The star commented that he uses "a lot of butter" and "doesn't have a lot of cooking ability." He also pondered how one slices tomatoes, as he struggled cutting them up. But Tomlinson asserted that he prefers the taste of his food over the presentation of it.
"It's actually pretty banging," he said after taking a bite of his sandwich.
What music has Louis Tomlinson released since One Direction?
After One Direction, Tomlinson spent a few years figuring out his personal sound. His first song was an experiment, trying a new genre with EDM. He released "Just Hold On" with DJ Steve Aoki in 2016, and then "Back to You" with Bebe Rexha in 2017. Tomlinson put out a few more singles before his first solo album.
The star didn't put out his own full album on his own until January 2020, when he released Walls. Many supporters think that Tomlinson is working on his second solo studio album.