Louis Tomlinson Explained Why Twitter 'Helped' One Direction in its Early Days
Louis Tomlinson explained how Twitter helped One Direction as a band while they were getting started. Here's what he had to say.
Louis Tomlinson explained how social media like Twitter helped One Direction become the worldwide phenomenon that it was. The band's rise to fame coincided with social media becoming more and more of a thing, which only helped the band spread through word of mouth. Here's how Tomlinson said social media helped One Direction through its 5-year run from 2010 to 2015.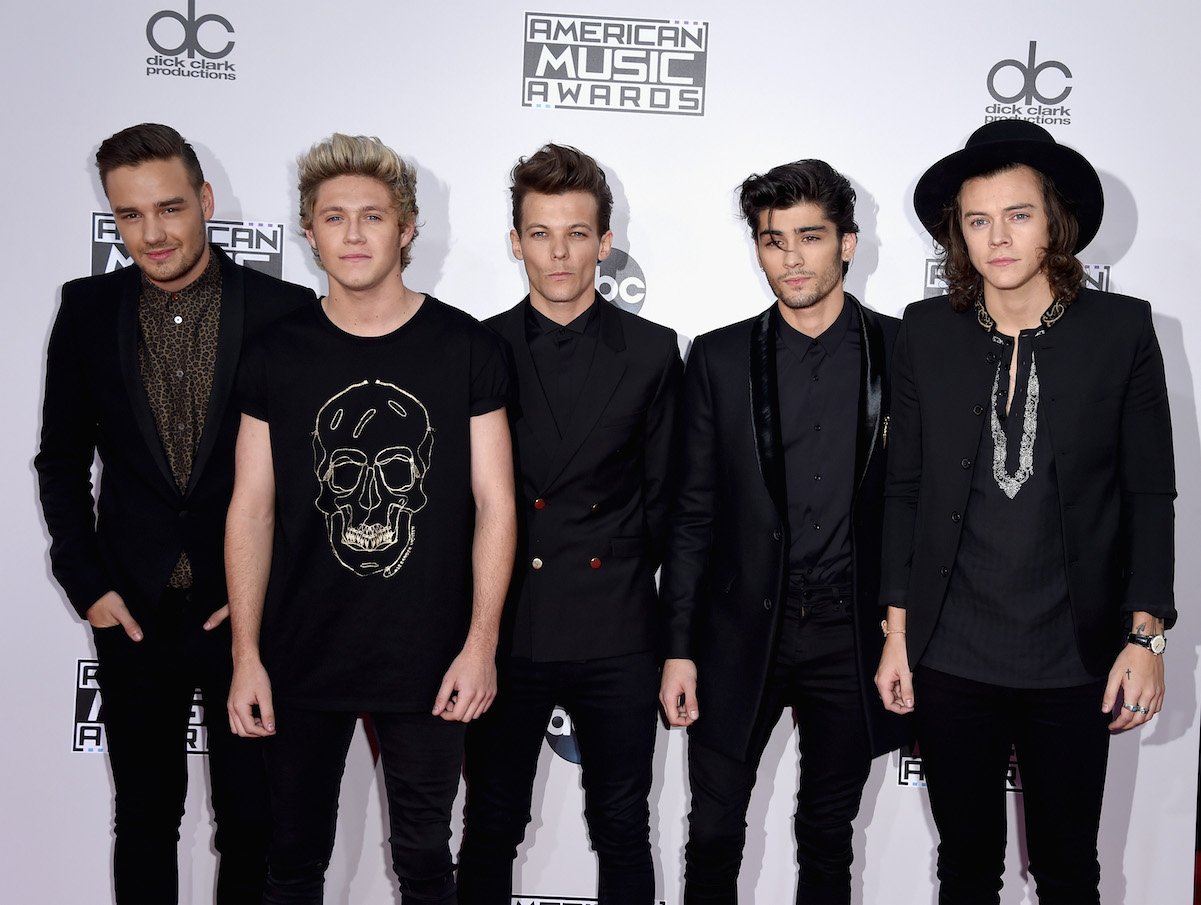 One Direction was formed on 'The X Factor' in 2015
One Direction started as a band in 2010 when they all auditioned individually on The X Factor. Tomlinson, Harry Styles, Niall Horan, Liam Payne, and Zayn Malik all made up the band when Simon Cowell decided he wanted them to be together, as opposed to individual acts.
The group didn't go on to win The X Factor — they placed third — but Cowell signed him to his label Syco Music nonetheless. The group went on to become a record-breaking pop phenomenon with hit after hit worldwide.
One Direction had five total albums together: Up All Night, Take Me Home, Midnight Memories, Four, and Made in the A.M. Tomlinson revealed in an interview how social media helped the band get to their level of success.
This is how Louis Tomlinson said Twitter 'helped' One Direction
Tomlinson appeared on The Zach Sang Show to discuss his album Walls in November 2019. While there, he analyzed how social media helped One Direction.
"As we came around, Twitter was getting massive as well at the same time, which definitely helped us nicely," he explained. "It also meant that you could bullsh*t less. People could see the truth now, or more."
"You also see people, unfortunately, have lived this other life as another individual publicly and eventually that catches up with you and it's difficult," Tomlinson continued.
But he asserted that wasn't his experience in the band.
"That was the beauty of being in a band like One Direction," he concluded. "We could always just be ourselves, within reason because there's a young fan base, but completely be ourselves. If we made mistakes, it was natural."
He admitted that while in One Direction, he and his band mates weren't trying to show themselves as "perfect."
Here's how many followers each One Direction member has
Even though the band members went on hiatus in 2015, they still use Twitter to promote their own solo music and careers.
Tomlinson, the oldest in the band, has more than 35 million Twitter followers. Payne is inching a little behind Tomlinson, was more than 34 million following his Twitter account. Malik, who left the band in 2015, has just over 30 million.
Styles has a little more than Tomlinson — he boasts over 36 million himself.
Horan, who started his solo career with "This Town" in September 2016, has over 41 million followers. He has the most Twitter followers of the One Direction members. Horan leverages his following to promote his management company, Modest! Golf, as well as his new collaborations and partnerships. He also shows support to his other band members on Twitter, often highlighting Tomlinson's music career.