Louis Tomlinson Might Follow in Harry Styles' Acting Footsteps and Play Jamie Vardy in Leicester City Movie
Louis Tomlinson could be following in fellow One Direction band member Harry Styles' direction. The 'Kill My Mind' singer might be pivoting to acting, playing Jamie Vardy in a movie about his life.
Louis Tomlinson from One Direction is reportedly being considered to play Jamie Vardy in a Leicester City movie. The star, who became a prominent figure in 2010, is well known for his affinity for soccer. He also would follow in fellow band member Harry Styles' footsteps, who acted in the war film Dunkirk in 2017. This role would be perfect for Tomlinson — here's what is being said about Tomlinson maybe winning the acting job.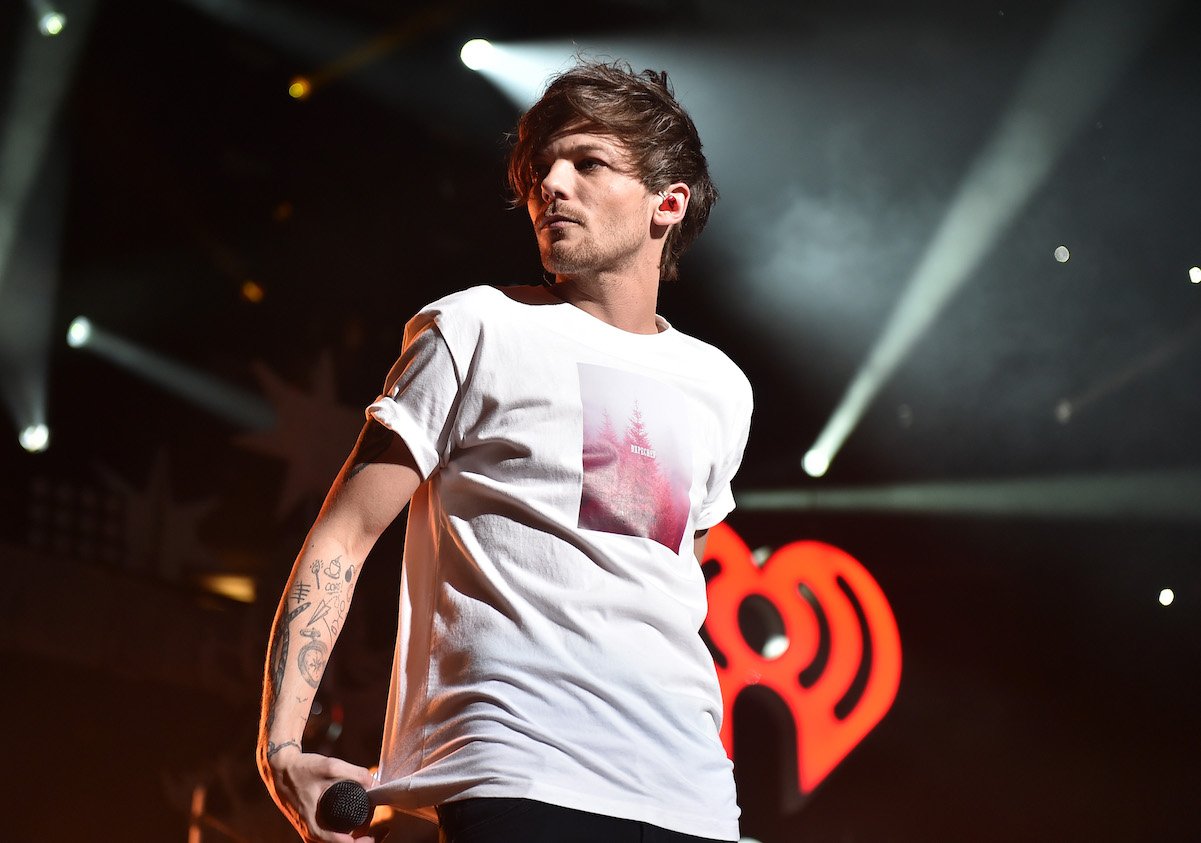 Louis Tomlinson rose to fame while in One Direction with Harry Styles, Niall Horan, Liam Payne, and Zayn Malik
Tomlinson started his music career in 2010 while on The X Factor. He sang "Hey There Delilah," the 2006 song by the band Plain White T's. He got a unanimous "yes" by all three judges to go on to the next round. The X Factor decided to cut Tomlinson's path as a solo artist short. But his new career turn on the show made him a huge star.
He joined forces with Styles, Zayn Malik, Niall Horan, and Liam Payne to make the pop group One Direction. The teenage boys won a following around the world for the way their voices blended together. They also had an undeniable charm as a group. They placed third on the show and went on to make 5 albums, breaking records and topping charts for years.
Louis Tomlinson might play Jamie Vardy in a movie about the Leicester City soccer player
A Bleacher Report article from January 2016 speculated that Tomlinson could be playing Jamie Vardy in a movie about Leicester City. The outlet reported: "The screenwriter of the 2007 film Goal!, Adrian Butchart, is said to be interested in producing a film about Vardy's rise from non-league footballer with Stocksbridge Park Steels to England international, league leader and goalscoring record-breaker."
Bleacher Report shared a quote that Butchart told Daily Mail.
"We are looking at a few actors," the screenwriter said. "Zac Efron and Robert Pattinson are two favorites, however, One Direction's Louis Tomlinson is also very much on our radar, he's apparently a great footballer, he can act, and he's from South Yorkshire so the accent won't be a problem for him."
The writer continued: "In fact, we hear he's a Jamie Vardy fan, he even tweeted Jamie when he broke the goalscoring record in November."
If Tomlinson were to get the role, it actually wouldn't be his first acting gig.
Louis Tomlinson actually acted in 'Grease' as Danny Zuko before joining One Direction in 2010
Before Tomlinson joined One Direction, he actually acted in a school production of the musical Grease. Tomlinson played the lead role of Danny Zuko. While promoting his debut solo album Walls on The Tonight Show starring Jimmy Fallon, the host brought a clip of Tomlinson acting in his school show.
"I remember seeing on like the second day of being there were auditions for Grease," Tomlinson explained. The star continued: "I wasn't sure if it was the best way to announce meself as a new kid."
He recalled: "I was a little bit tentative to get involved, but in the end, me mom pushed me to do it. Then I got Danny and I absolutely loved it. That's probably why, I reckon, it gave me the [performing] bug."