Louis Tomlinson On One Direction: 'Hopefully We Come Back'
One Direction was an overnight sensation–the popular boy band rose to stardom in a hurry, topping the charts with one single after another. The boys were actually competing against each other when they had the good fortune to end up performing together, and the rest is history. 
The band isn't together at the moment, but fans haven't given up hope that they will reunite someday. Each band member has been pursuing solo careers and starting families. However, one member had something interesting to say in a recent interview. His cryptic answer to a certain question about the band has fans wondering if that reunion might be coming sooner rather than later.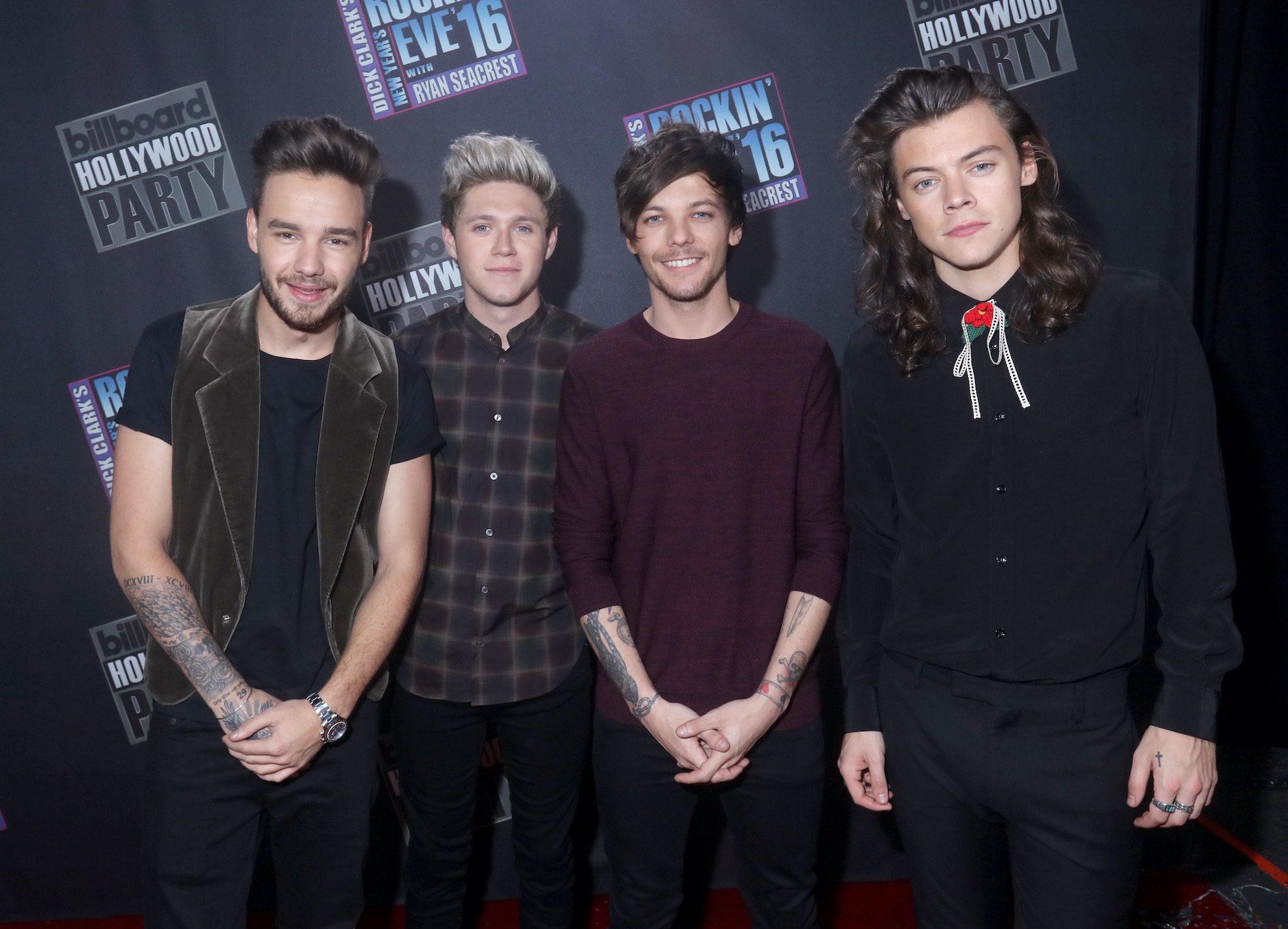 Who is Louis Tomlinson?
According to Biography, Louis Tomlinson was born and raised in South Yorkshire, England. He grew up in a large family, with five half-sisters from his mother's second marriage (including one set of twins). After his mother was remarried a third time, she had another set of twins, expanding the already large family. 
Tomlinson got his first break into the entertainment scene when he was an extra on a TV show that his twin sisters were on. He began taking acting lessons when he was 11 and continued gaining small television roles. Throughout school, he enjoyed performing in musicals. He also worked part-time jobs in retail and at the local football club. 
Tomlinson auditioned for the singing competition X-Factor in 2009, but didn't make it. He returned for the show in 2010, having more success the second time around. When he was eliminated before the last round, he and a few other contestants were given another chance to perform–as a band. The group finished in third place, received a contract from Simon Cowell, and became the iconic boy band, One Direction.
What are the other members of One Direction up to now?
One Direction was together for six years, producing five studio albums with several Billboard hits. The group split up to pursue solo careers, and each member has succeeded at going solo. 
Zayn Malik left the group before the rest officially split up. Since then, he has released three solo albums, wrote an autobiography, and became a dad. Liam Payne also became a dad, but he only released one album and it was reviewed harshly by critics.
Niall Horan released two albums and a single for the Smallfoot soundtrack. He also collaborated with Julia Michaels for the single "What a Time." Harry Styles released two albums as well, with Fine Line earning a Grammy nomination. He also made his debut on the big screen in the film Dunkirk. He's set to hit the big screen again in the thriller Don't Worry Darling. 
Louis Tomlinson has released one solo album so far, and also joined the U.S. version of X-Factor as a judge and mentor. He also became a dad, welcoming his son, Freddie, in 2016.
What did Louis Tomlinson say when asked about the band?
Although the band split up years ago, a Google search still lists them as "on hiatus indefinitely." That makes it sound like they might get back together–their fans are certainly hoping so, anyway. 
Louis Tomlinson participated in the WIRED Autocomplete Interview, where stars answer questions based on the first few search phrases that pop up under their name on Google. After Tomlinson answered questions about his eye color, tattoos, and hairstyle, the next search was "Louis Tomlinson One Direction." 
Tomlinson's answer to the One Direction question was, "Good time in my life. Hopefully, we come back." He actually stumbled at one point and said that is the band he is in, and then corrected to say was in. We're sure some of their biggest fans caught on to that little slip, and are hoping it means a reunion is on the way.
RELATED: Louis Tomlinson's Opinion on Zayn Malik Choosing Not to Tour After One Direction Departure