Could Louis Tomlinson's Tweet About 'Something Big' Be About a One Direction Reunion?
Louis Tomlinson's new tweet about 'something big' has many fans speculating that it could be a One Direction reunion he's hinting at. This isn't the first thing that makes fans think it's coming in 2021.
Louis Tomlinson from One Direction has been tweeting more recently in regards to his future plans in his career. One of the star's latest tweets hinted at something coming next that is "big" and "special." Fans of course speculated that it could be something to do with One Direction reuniting — which has been rumored due to some of Niall Horan's Instagram posts as well.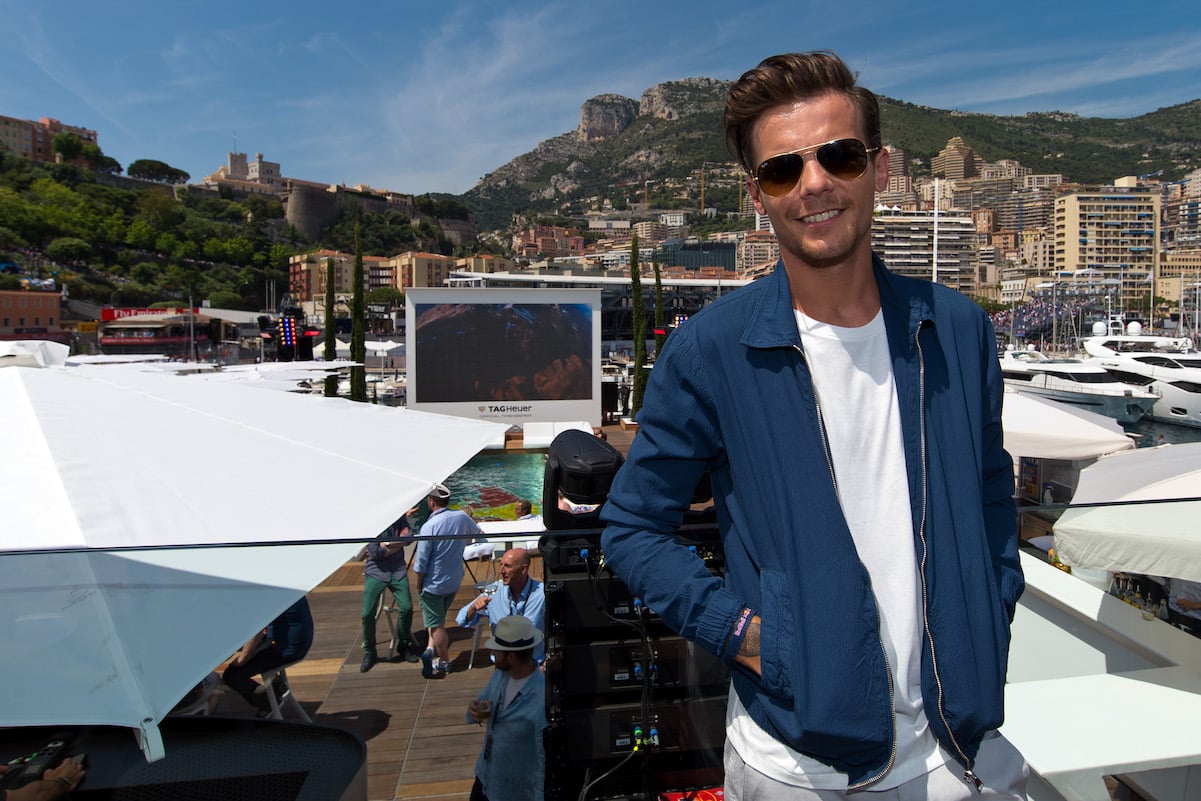 Fans think One Direction could reunite in 2021 after 6-year hiatus
After six years of being on hiatus, fans are hungry for a One Direction reunion. Each member of the band has since released solo music, proving that they can be a success in their own right as well. The band members initially told fans in 2015 that the hiatus would only extend for 18 months, but went on a much longer break.
One Direction took its hiatus six years ago after releasing Made in the A.M. The album showcased more intimate songs, as the boys were unconcerned with the touring aspect of the tracks. The band never toured Made in the A.M., much to many fans' dismay.
While people have been wondering about a reunion for years, only recently has it seemed like more of a possibility with alleged clues from the members themselves.
Fans recently speculated that Horan's Instagram pictures were him recording new music with One Direction. A photo he posted on Instagram showed Made in the A.M. album artwork in the background as well as a guitar that looked like Harry Styles'. Band members Tomlinson and Liam Payne have also seemingly fueled the speculative fire.
Louis Tomlinson tweeted hinting at a possible One Direction reunion
Tomlinson took to his Twitter account on April 19 and dropped a teasing tweet out of nowhere. He wrote: "Got something BIG planned later this year! It's going to be special!"
Some fans wondered if Tomlinson's tweet was a clue to his next solo project. He released his first album Walls in January 2020. Others theorized that Tomlinson was hinting at something bigger.
Tomlinson's tweet came after he expressed interest in pursuing music management for other artists. The star rose to fame while in One Direction, which was in part due to them appearing on The X Factor in 2010.
However, something else could be hinting at a One Direction reunion from Tomlinson. He jokingly shaded Payne publicly for not taking his call in a set of tweets.
Louis Tomlinson also has tweeted Liam Payne more recently
Tomlinson, right before his tweet about "something big," called out Payne for not answering him. He wrote online: "I see you on Instagram lad @LiamPayne, answer your phone!"
In another tweet on the thread, he joked: "Boss drawing and that but get your priorities straight."
Payne himself said in a recent Instagram Live that he would love to "collaborate" with the band members from One Direction. Well, there are likely millions of people who would want that "collaboration" too. We'll be waiting!