'Love Actually': Andrew Lincoln Isn't Impressed By His Character's Romantic Gestures
Love Actually is a rom-com that portrayed twelve love stories. Not all of them turned into a happily ever after, but the majority of the character seemed to find their true love. Well, everyone except Andrew Lincoln's character. He had an interview with The Wrap that hinted he wasn't exactly happy with the character's development, and here's why.
'Love Actually' was the perfect Christmas romance 
For anyone who is lonely around the holidays, Love Actually seems like the perfect cure. It hosts a talent cast, the storylines all tie in together, and it's easy to root for the characters.
Some of the relationships didn't work out, but this just gave the film a more realistic feel to it. For those that did find their true love, it had a most satisfying feel to it. Even though Hugh Grant can't figure out why the movie is so popular, it's developed quite the following.
Some of the characters came across as a little strange, however, such as Andrew Lincoln's character Mark. He didn't find his own love, but he certainly made an impression on everyone who saw the film.
Andrew Lincoln's character didn't have a ton of growth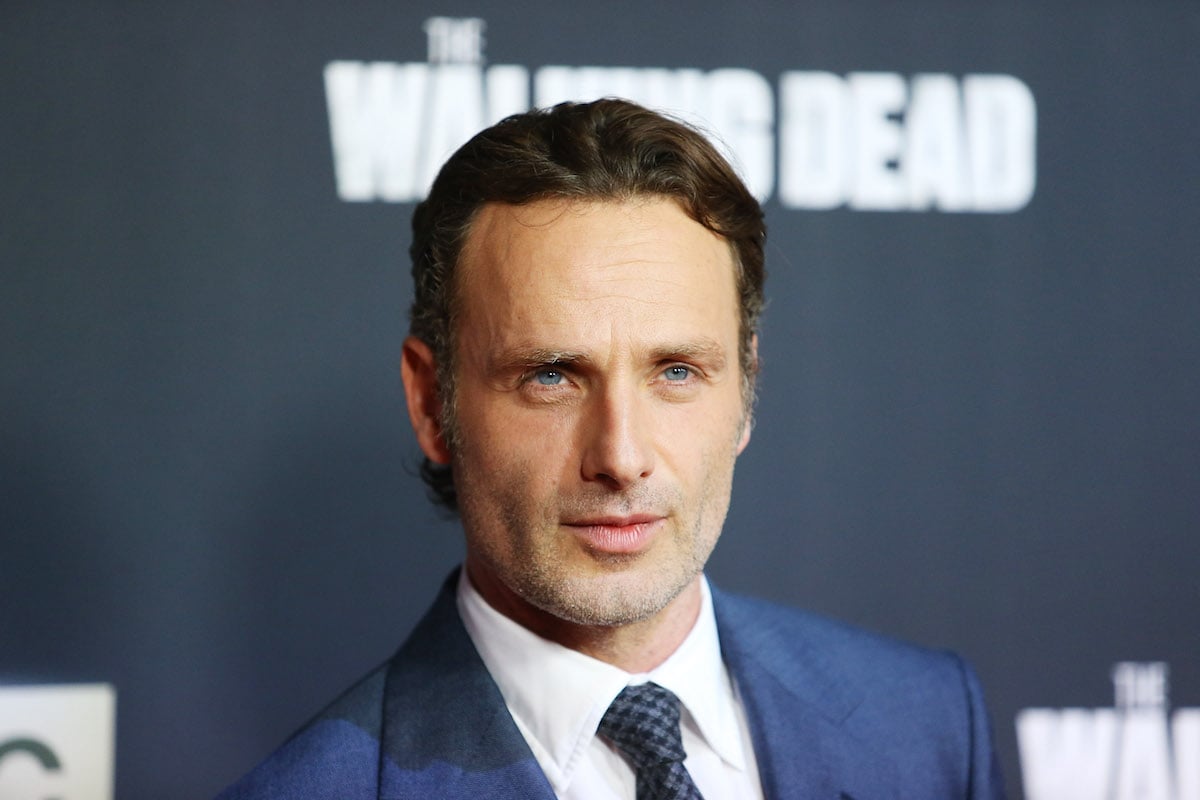 Lincoln played Mark, the best friend of Peter. Mark's love interest was Juliet, played by Keira Knightley. At the beginning of the movie, Mark tends to avoid Juliet, and openly snubs her. Since he's the best man in Peter and Juliet's wedding, it makes things more than a little awkward.
Juliet isn't exactly thrilled that Mark is going to be taping the wedding, since she's worried he might sabotage the tape. When he refuses to give her the tape, Juliet visits him, thinking that he can't refuse her in person.
Mark isn't exactly open to showing it to her, but Juliet manages to sneak a peek at it. She's shocked to see that rather than being squeezed out of every shot, she's front and center. As she watches the video play, she realizes that Mark doesn't hate her at all. Instead, he's in love with her.
When Mark finds her watching the video, he blurts out that he snubs her out of self-preservation. For anyone who has been in love with their best friend's partner, it's easy to see why Mark would feel this way.
On Christmas Eve night, Mark shows up at Juliet's home with cue cards. He doesn't say a word. Rather, he shows her each card as he proclaims his love for her. This is complete with a picture of a mummy, as Mark declares he will love her even when she looked like this.
It was a bold move, especially since he knew Juliet was happily married to his best friend. Mark walks away when he finishes showing Juliet his cards, and she chases him down to give him a quick kiss before going back inside.
Andrew Lincoln admitted his character was a stalker
It might have seemed a little romantic the first time someone watched the movie, but the scenes with Lincoln's character take on a different light in view of comments  he made to The Wrap.
According to Lincoln: "He is a stalker. That was my question to Richard Curtis, 'Do you not think we're sort of borderline stalker territory here?' And he said, 'No, no. Not with you playing it, darling. You'll be alright.'"
Fans were quick to catch on to this, but since Mark never did anything too creepy, it was easy to forgive him for it.
There was a sequel where Mark once again breaks out the cue cards for Juliet, but it's revealed that he's found love of his own, so while it was definitely creepy, things worked out for Mark in the end.