'Love Actually': Olivia Olson Had Her First Kiss With Thomas Brodie-Sangster – and They Reunited Later
When Love Actually premiered in 2003, it quickly became a contemporary Christmas classic that was equal parts inspiring, heartwarming, and hilarious. The holiday romantic comedy was written and directed by Richard Curtis and featured an impressive ensemble cast, including greats like Liam Neeson, Colin Firth, Hugh Grant, Laura Linney, Keira Knightley, Emma Thompson, and Alan Rickman.
But one of the film's most memorable moments was from a previously unknown singer, Olivia Olson. Just 10 years old at the time, the vocal powerhouse delivers a stunning rendition of Mariah Carey's "All I Want for Christmas Is You" during a school Christmas pageant scene.
Later, Olson and her Love Actually love interest (Game of Thrones' Thomas Brodie-Sangster in his first major movie role at age 13) share an adorable airport kiss at the film's climax. What makes the moment even sweeter is the backstory of the kiss – and Olson's feelings about her co-star at the time.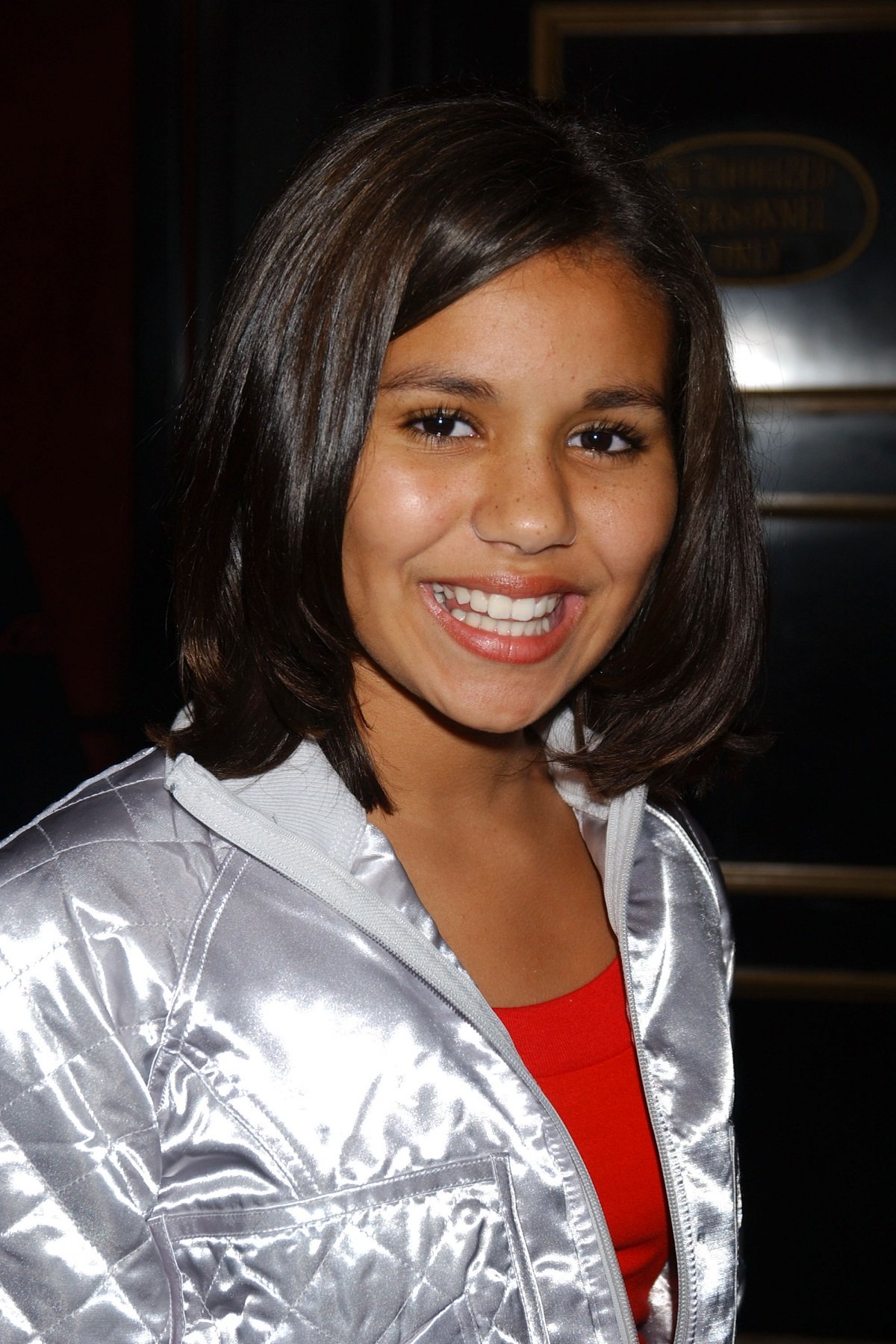 Olson played Brodie-Sangster's pint-sized love interest in 'Love Actually'
Love Actually follows 10 love stories as they evolve during the final five weeks before Christmas Day. The youngest couple in the movie is Joanna and Sam, played by Olson and Brodie-Sangster, respectively.
Sam has just lost his beloved mother – his stepdad Daniel's (Neeson) wife – when the movie opens. In the wake of the tragedy, Daniel struggles to connect with his stepson. But the grieving pair finds that they have one thing in common: They're both hopeless romantics.
Daniel encourages his stepson to follow his heart and win over his schoolmate, Joanna (Olson), who coincidentally shares his late mother's name. To get his true love's attention, Sam teaches himself the drums so he can accompany her song at the upcoming holiday pageant.
After Joanna's showstopping number, she's heading back to the U.S. Cheered on by his stepdad, Sam runs through the airport in one breathtaking, last-ditch effort to get a glimpse at his soulmate. She rewards him with a sweet kiss on the cheek. And if Sam's victorious, euphoric response doesn't tug at your heartstrings, nothing will.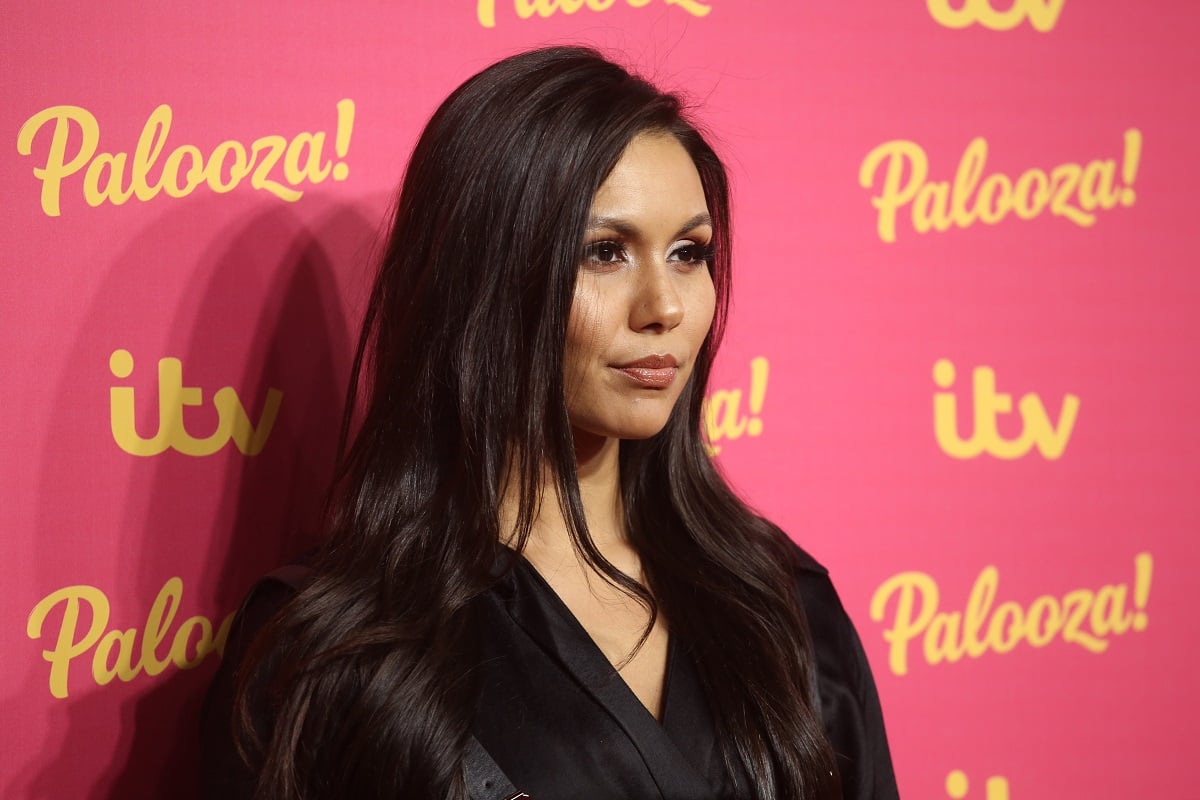 The singer admitted she had a bit of a crush on her co-star at the time
Fans of Love Actually couldn't get enough of the cute young on-screen couple, and their dramatic finale at the airport became one of the modern classic's most talked-about, magical moments.
In a 2016 E! News interview, Olson revealed that her role in Love Actually represented plenty of "firsts" for her. Her turn as Joanna was the 28-year-old performer's first professional role, and one of her first Hollywood auditions after she landed an agent.
"It's so great that the first movie I was ever in became this holiday classic," she told the outlet. "It's really exciting that people are still talking about it."
But even more adorably, Olson's on-screen kiss with her young co-star was also her first kiss, period. Her dad, comedy writer Martin Olson, was a little worried about his daughter locking lips at first, so the fact that it was only a kiss on the cheek was a relief.
Olson even had eyes for her on-screen love interest at the time, making the breathtaking moment even cuter (and more nerve-wracking for the young actress!).
"It was my first kiss and on-screen kiss too," Olson revealed. "I was really nervous because I kind of had a crush on Thomas back in the day, and I was also worried because I was taller than him."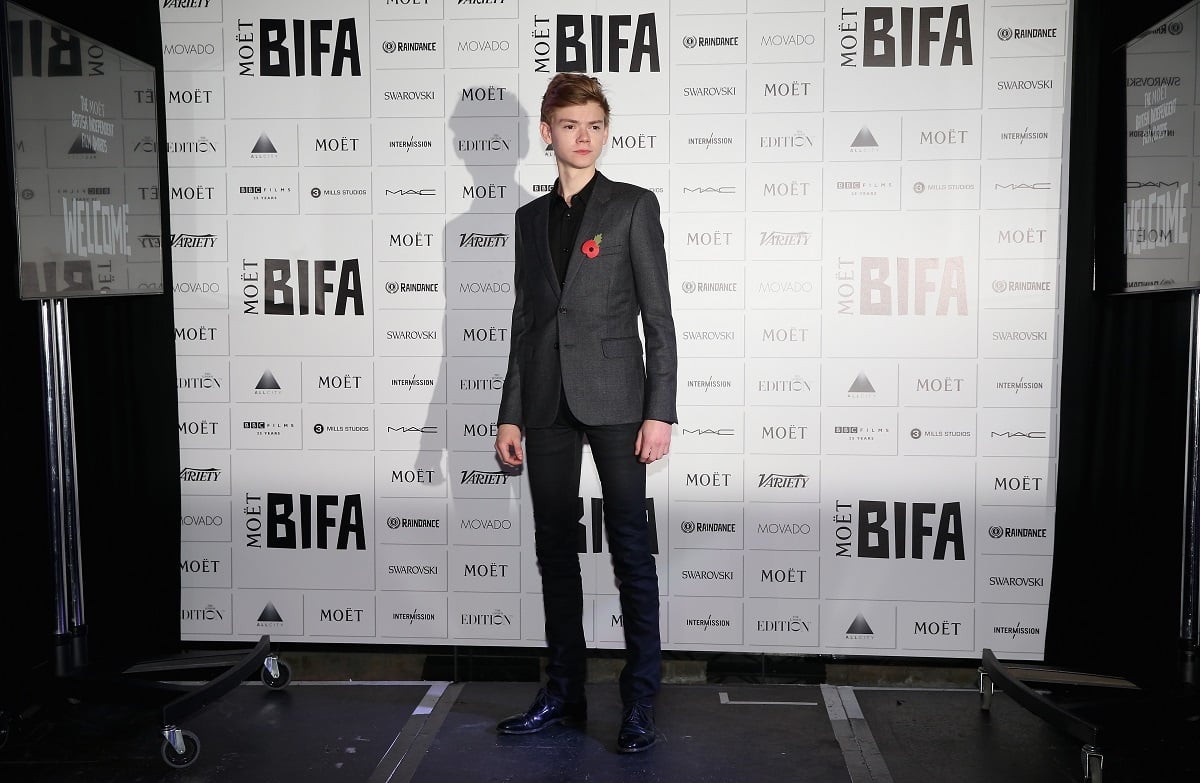 Olson and Brodie-Sangster have since worked together more than once
To the delight of diehard fans everywhere, Olson and Brodie-Sangster have reunited professionally a few times since their tween romance blossomed in Love Actually.
After her role in the hit movie, Olson continued to work in entertainment, primarily as a voiceover actor for shows like Cartoon Network's Adventure Time and Disney Channel's Phineas and Ferb.
On Phineas and Ferb, Olson played Vanessa Doofenshmirtz, evil scientist Dr. Doofsenshmirtz's snarky daughter. Fans were tickled to find out that Brodie-Sangster voiced Ferb, making them colleagues as well as on-screen love interests once again.
Brodie-Sangster and Olson also reunited in person as Sam and Joanna for Red Nose Day Actually, the 10-minute Love Actually mini-sequel aired by BBC One in 2017.
Olson told The New Daily of the Red Nose Day Actually filming process: "It was very surreal, and very odd seeing Thomas [Brodie-Sangster]. I felt like I was transported back to my 10-year-old self, nervous about having my first kiss."
It sounds like the reunion with her old on-camera flame was just as nostalgic for Olson as it was for viewers.