'Love Actually': 1 Pairing From the Holiday Movie Resembles a Very Famous Royal Couple
During the holiday season, old favorite Yuletide films earn second (or fifth, or twentieth) viewings. Among the most popular of these is Love Actually. Many years after its release, fans are still making discoveries about it. Learn which couple from the movie has earned comparisons to well-known royals.
'Love Actually' is a popular modern Christmas movie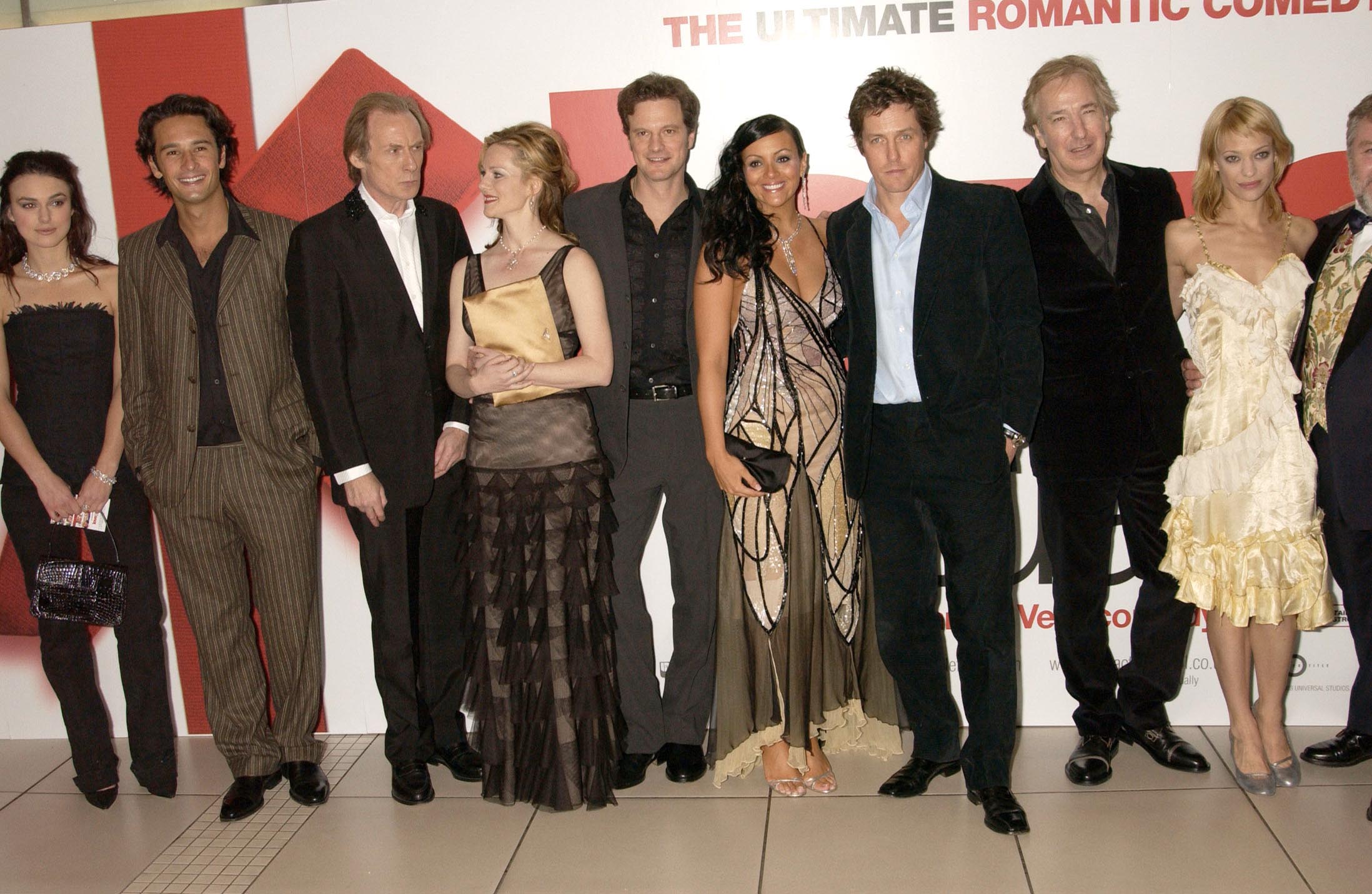 Love Actually premiered in 2003. The romantic comedy boasts a star-studded British cast, including Bill Nighy, Liam Neeson, Alan Rickman, Colin Firth, Emma Thompson, Chiwetel Ejiofor, and many more (along with a few American actors like January Jones and Billy Bob Thornton).
The popular film depicts the holiday season, taking place primarily in London. It begins with individual stories about people at various stages of relationships — first encounters, marriages, and everything in between. Throughout the film, the connective tissue between those involved is revealed.
Not everything about the film has aged well
With its impressive cast and generally positive message, Love Actually quickly became annual Christmas viewing for many. But over time, aspects of it have come into question. There's no LGBTQ storyline (though a filmed one was dropped from the movie during editing), and there's a decent amount of fat-shaming.
However, the scene from the film that aged poorest is undoubtedly the one in which Andrew Lincoln's Mark confesses his love for his best friend's new wife (played by Keira Knightley). Many found it romantic at the time but have come to realize that he put Juliet in a very uncomfortable position.
How the puppy love story mirrors a real-life royal relationship
As far as the cuter storylines go, it's hard to find fault in that of the youngest characters in Love Actually. Neeson's character, Daniel, is a widower trying to bond with his preteen son, Sam (Thomas Sangster). Sam fell for his classmate, Joanna (Olivia Olson), and tries to work up the courage to confess before she goes back to the U.S.
A story about a red-headed, English boy who falls for a biracial, American girl? It sounds a little like a real-life fairytale. As one Twitter user pointed out, Sam and Joanna grown up could have looked a little like Prince Harry and Meghan, Duchess of Sussex. Both actors reprised their role in the 2017 charity short film Red Nose Day Actually.
Where are Thomas Brodie-Sangster and Olivia Olson now?
With Love Actually was his first film role, Brodie-Sangster has continued to have a successful career as an actor. He starred in the Maze Runner franchise as Newt. Brodie-Sangster's notable gigs extend to the small screen as well. He recurred in Game of Thrones as Jojen Reed and appeared in the 2020 Netflix miniseries The Queen's Gambit.
As for Olson, Love Actually was her film debut and remains her only live-action big-screen role. Much of her work is in voice acting, as Marceline the Vampire Queen in Adventure Time and Vanessa Doofenshmirtz in Phineas and Ferb. Interestingly, Brodie-Sangster voiced Ferb on the Disney animated series.