This 'Love Actually' Screening and Concert is the Holiday Treat We Need
Rom-com fans should mark their calendars for this 'Love Actually' concert experience.
Rom-com fans are in for a sweet holiday special. Unlike the slew of multiple sequels and reboots, the Love Actually cast is not reuniting. But there will be a Love Actually movie screening and concert during the winter of 2021.
The romance premiered in 2003 and won the hearts of millions. Some even argue that Love Actually inspired several movies, such as Valentine's Day and New Year's Eve. Whatever the case is, Love Actually defied the odds against mixed reviews, receiving a Golden Globe nomination for Best Picture. So when is this holiday screening and musical event?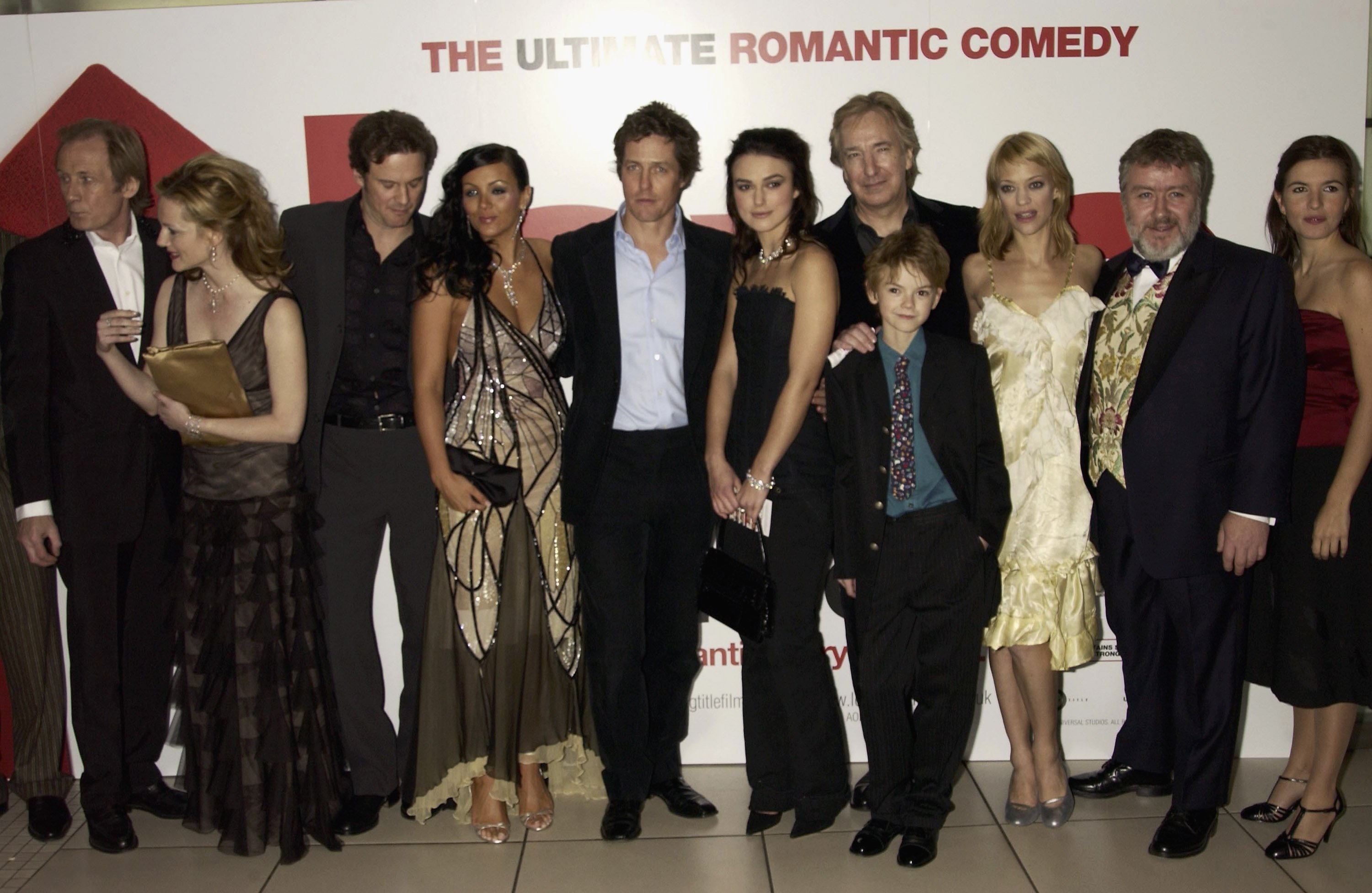 A recap of 'Love Actually's cast and plot
The movie ties multiple tales into one story. In every story, a couple faces a new problem—whether it's an affair or a third wheel, each group of people falls in or out of Love. Love Actually opens with Hugh Grant's voiceover as David; He thinks about the joy at Heathrow Airport's arrivals terminal. The loved ones welcome their arrivals with open arms, which can lighten David's feelings of gloom.
The cast of Love Actually also includes Keira Knightley, who plays Juliet. Juliet is marrying Peter, but the best man is in Love with her. When she finds out, Juliet tries to mend their complicated position. But she might have made it worse.
Colin Firth plays writer Jamie, whose girlfriend is having an affair with his brother. So Jamie meets a woman from Portugal. The two don't speak the other's language but quickly fall for each other.
Alan Rickman's character is the managing director of a design agency. His new secretary has a crush on him, so he ends up buying an expensive necklace for her. But when his wife (Emma Thompson) finds it, she assumes it's for her.
The other famous faces from the Love Actually cast are Liam Neeson, Martin Freeman, Bill Nighy, Andrew Lincoln, Laura Linney, and countless others.
The 'Love Actually' screening and concert details
According to The Hollywood Reporter, there will be a Love Actually movie screening at the Microsoft Theater in Los Angeles. There will also be a concert by Billy Mack Orchestra based on the film's composer Craig Armstrong's work. The orchestra will perform a rendition of the movie's pop music.
But the real romance will be in the Christmas light special. The event is scheduled for Dec. 17, 2021.
The cast of Love Actually is not presenting the event. So fans shouldn't expect to see the famous cast.
Fans can purchase tickets from the Microsoft Theater website on Oct. 1. Tickets range from $50-$130, and VIP packages are $230.