'Love Actually' Will Never Get a Sequel According to the Director
When it comes to holiday films, there are some Hollywood classics that we turn to each year. From Home Alone to A Christmas Story and How the Grinch Stole Christmas, some films never get old. Love Actually, a romantic comedy set against a holiday backdrop is one of those films.
The 2003 film set in London is all about love and connection around the holidays and has a massive cast of A-list actors. It was a surprising gem at the box office and is still beloved to this day.
However, there is a reason why the director has been adamant about never giving the movie a sequel, even though fans have been begging for one.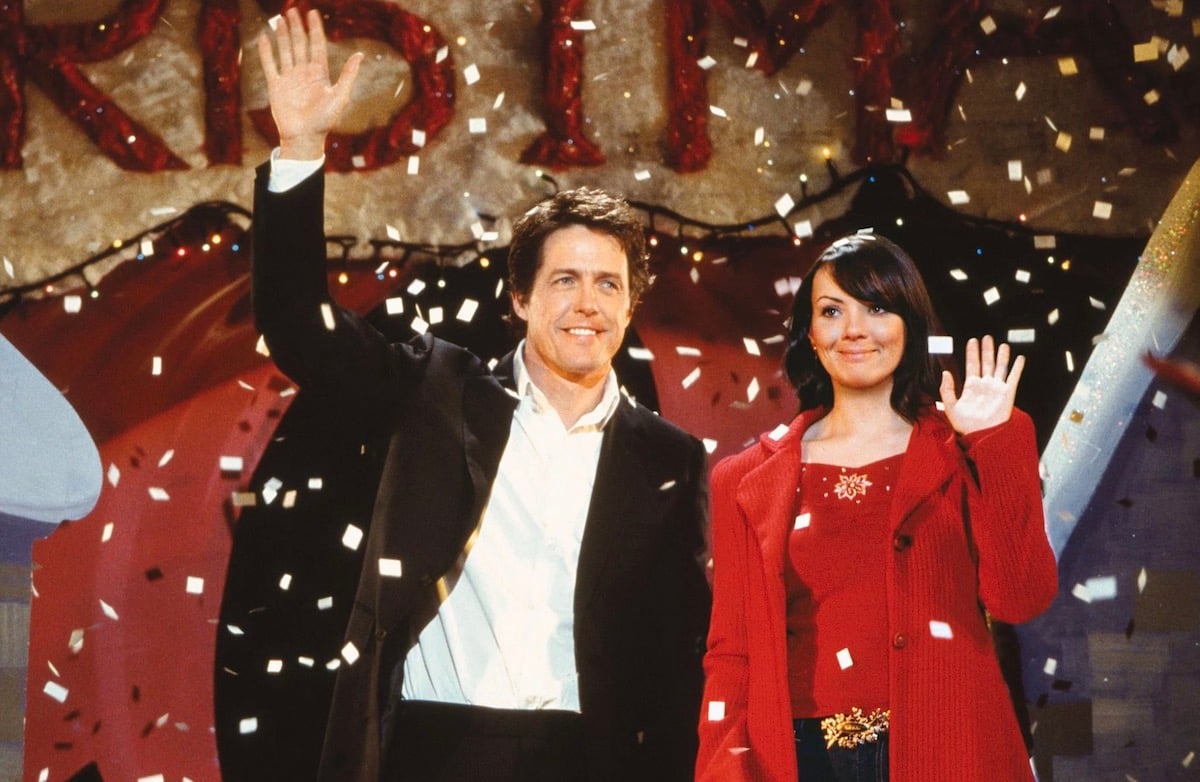 'Love Actually' is still insanely popular
With a massive cast and a film centering around finding love and feeling seen during the most magical time of year, Love Actually was seen as a nice holiday film. However, no one expected it to be as insanely successful as it was.
The British romantic-comedy was full of known names, including everyone from Hugh Grant, Emma Thompson, Liam Neeson, the late Alan Rickman, and Colin Firth.
On just a $40 million budget, the film grossed an astounding $248.5 million at the box office. With such a massive grab, studios would normally be clamoring for a sequel. However, that never happened with this movie.
RELATED: Surprising Things You Didn't Know About 'Love Actually'
Hugh Grant hated doing the dance scene in 'Love Actually'
Like many people, Grant, who played the newly elected Prime Minister, doesn't quite understand the mania behind the film. In fact, he remembers how excruciating it was to film his character's dance to the Pointer Sisters' song "Jump (For My Love)" at 10 Downing Street.
"I thought, 'That's going to be excruciating, and it has the power to be the most excruciating scene ever committed to celluloid," he told Variety. However, Grant was wrong, he may have been embarrassed and resistant to filming the scene, but it's still known as one of the most beloved moments in the film.
In fact, it's one of the reasons that Love Actually is so distinct and recognizable.
'Love Actually' will never get a true sequel
For the past 17-years, people have sat down with their friends and loved ones to watch Love Actually over the holidays. There have also been cries for a sequel. Though several of the actors got together to participate in some scenes for Red Nose Day, director Richard Curtis has been adamant about not doing a sequel.
"I've always been sure I wouldn't do a sequel – but I had sometimes thought it would have been fun to see what some of the characters were up to," Radio Times. "Fifteen years later you can be pretty sure that Bill Nighy's Billy Mack would still be releasing dodgy records."
Also, though audiences love the film, Curtis has spoken up about how awful the process was, saying that the studio raced to put it out in time for the holidays. In 2014 he told The Guardian that the editing process was "a "catastrophe" and "The only nightmare scenario that I've been caught in."