'Love Actually' Star on the 'Funny Bit' About Their 'Innocent' Character Arc: 'It Was Not Meant To Be Sexy'
With the sheer number of stars in the popular Christmas film Love Actually, behind-the-scenes stories and hot takes are spilled many years later. While there are some dissenting opinions, one actor from the movie has maintained a positive outlook on their storyline, noting its innocence and humor.
'Love Actually' features numerous romances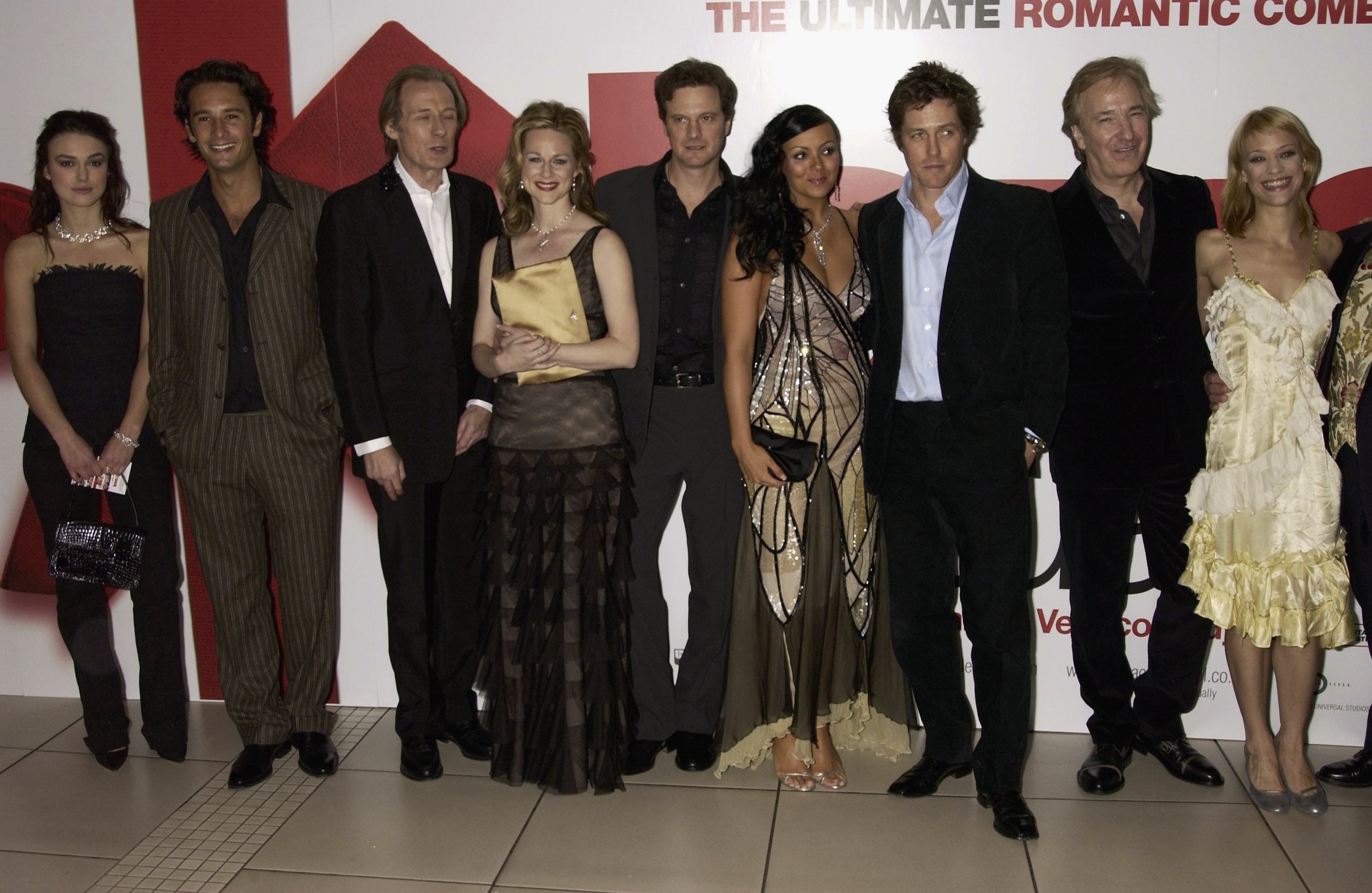 Love Actually premiered in 2003. The film presents numerous intertwined storylines of romance, set during the holidays. There's Hugh Grant's David, the prime minister who falls for a new member of his staff. Then there's Jamie, a recently heartbroken writer who has chemistry with his housekeeper, despite a language barrier.
Over the years, Love Actually has become one of the most beloved (or, depending who's asked, most reviled) Christmas movies of all time. While much of the film didn't age particularly well, the format of multiple connected plotlines became a popular formula for other romantic comedies, due in part to its method for bringing together star-studded casts.
1 of the stories involved Martin Freeman
RELATED: 'Love Actually': 7 Stars You Totally Forgot Were in the Holiday Classic
Among the small stories in the film is that of John and Judy. The two meet when they are working as stand-ins for a movie. Their job involves simulating sex for the two main actors, who are never seen. On set, John and Judy have casual, pleasant conversations, which turns into John asking Judy out on a date.
Martin Freeman portrays John. At the time, the actor was relatively new to show business, best known for starring in the U.K. The Office. Following Love Actually, Freeman's status grew with such films as Hot Fuzz, The Hobbit franchise, and Marvel movies like Black Panther. He also starred in the TV series Sherlock and Fargo Season 1.
Freeman noted the humor in his storyline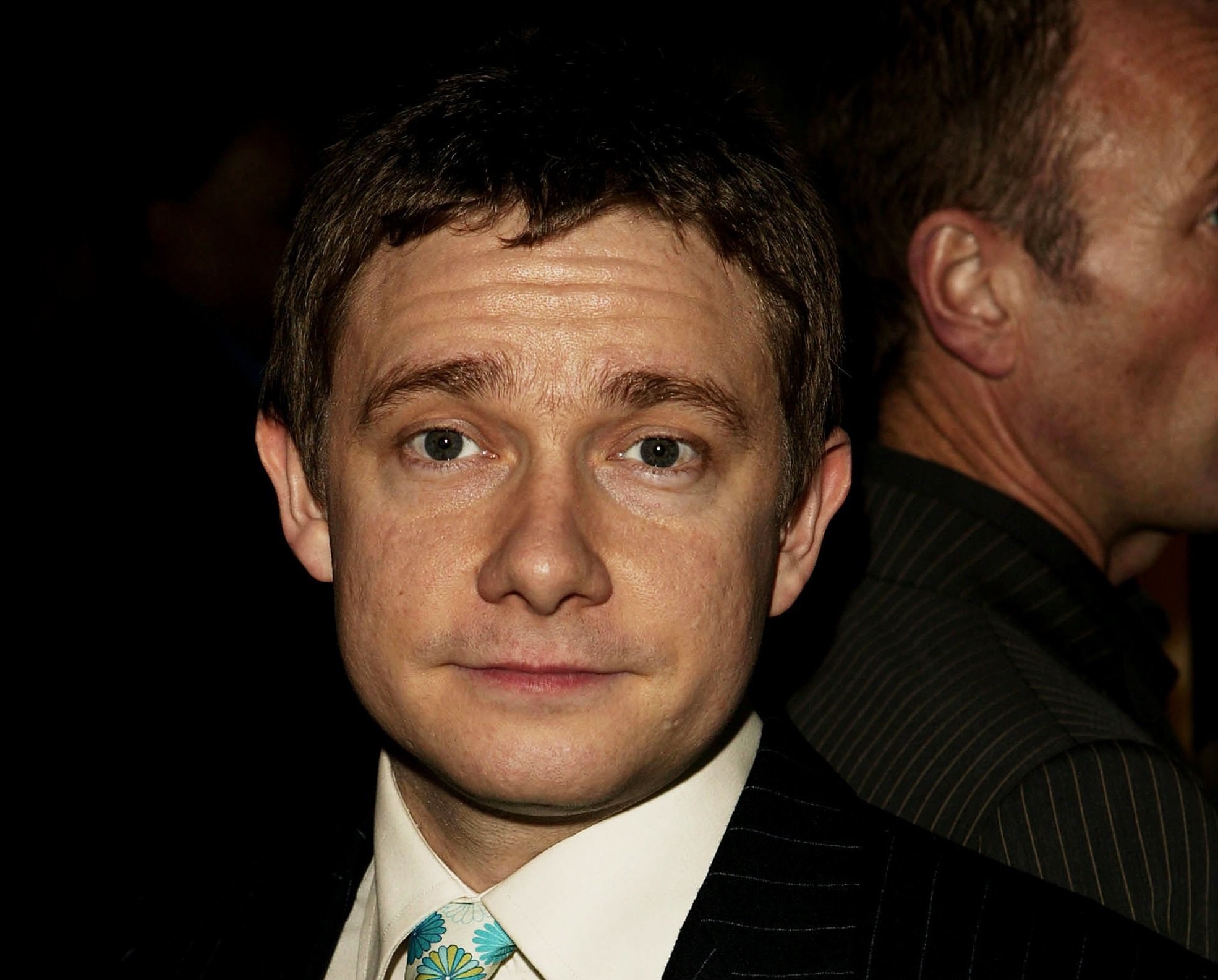 Many years later, Freeman spoke about his Love Actually storyline as it differs from the usual sex scenes depicted on film. "I guess the point with Love Actually was it was not meant to be sexy," he told the eponymous host on The Graham Norton Show in 2016. "It was meant to be kind of innocent."
Freeman explained that most sex scenes are more "vulnerable." "Because inevitably, you're kind of giving away some of your own state secrets there," he said. "Whereas in Love Actually, it was dialogue. The funny bit about it was that it was two very ordinary people. It wasn't meant to be turning anyone on. So if it did, shame on you!" he joked.
He also spoke about the nudity in his scenes
The topic came about as they were discussing sex scenes, as well as nudity, on screen. Norton then showed a still from the movie, in which Freeman's character is fully-clothed, while the actor playing Judy is topless. It's a strange juxtaposition. "I'm naked at other parts," Freeman explained.
He then elaborated. "I'm not fully naked — you get a little purse," he said. Actors Paul Rudd and Seth Rogen, also on the couch, nodded in agreement. "It's more humiliating," laughed Freeman of the lack of wardrobe. He continued the joke, saying, "And the woman gets a strip. Maybe, sometimes."