'Love After Lockup': Are Jessica and Maurice Gipson Still Together?
Maurice Gipson was introduced to Love After Lockup viewers after his release from a California jail. While detained, he served seven years for burglary and met his wife, Jessica Gipson, when she came across his profile on a dating website.
In the first episode of season three, Gipson said that seeing Maurice's photo for the first time was "love at first sight" for her. However, social media indicates they may not be together anymore.
Did Jessica and Maurice Gipson break up?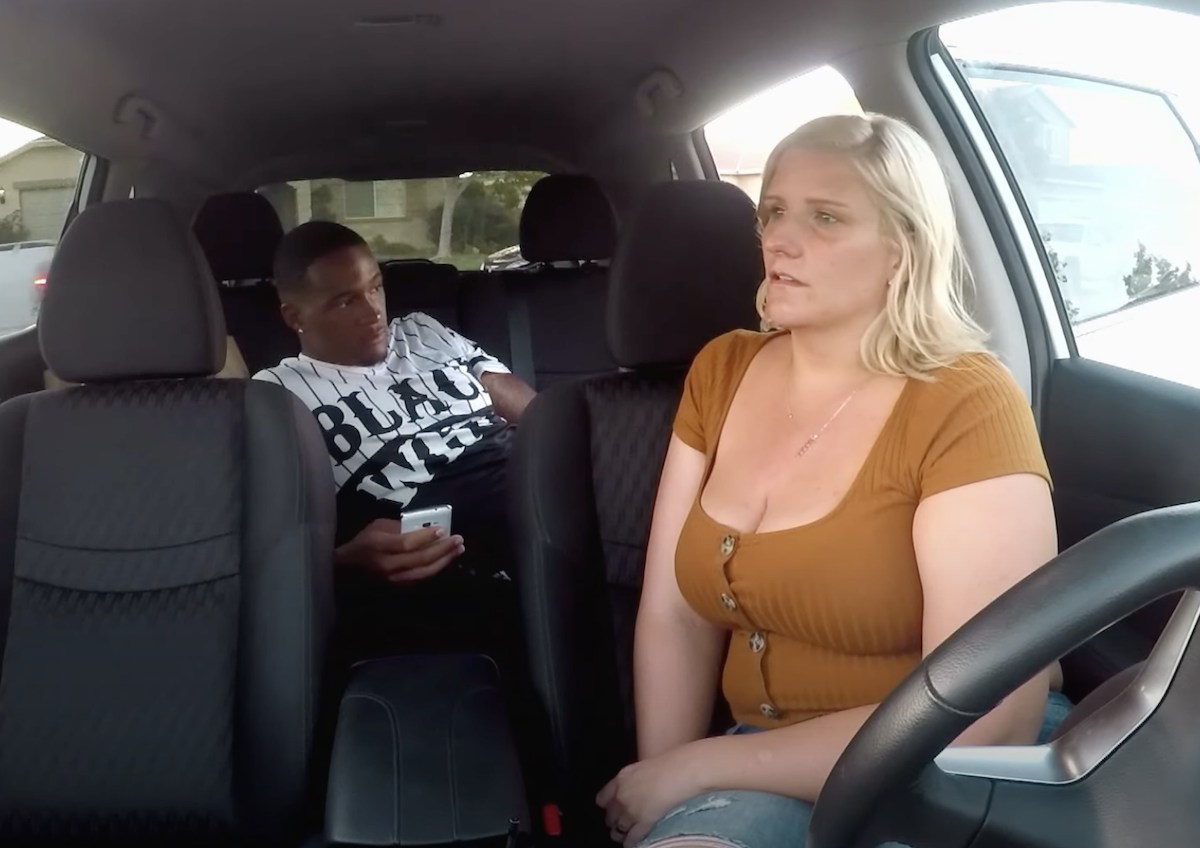 Love After Lockup viewers watched Maurice and Jessica fall in love and get married in a white wedding. Jessica had always wanted a white wedding but could not have it because of their prison nuptials. She later gave birth to their lovely son, Ma'liq, in April 2020.
After welcoming their son, the couple had a strained relationship. It has led to a toxic battle online, reports Starcasm. Social media confirmed that the breakup occurred since their last appearance on Love After Lockup. The couple has continued to take jabs at one another online. However, Maurice continues to enjoy life with Mandy, the new girlfriend, according to Starcasm.
However, in February 2021, Maurice said on Instagram that he felt "lonely" in LA. "I love you," Jessica responded, "and I'm sorry you're going through so much right now." Just know that I'll always be here for you and that I'll always have your back."
Jessica has already removed the photos of Maurice from her Instagram. She refers to herself as "Ma'liq's Mom" in her biography. She expresses how much "mommy and daddy" adore and are proud of their child in each of Ma'liq's images.
Who is Maurice's new woman?
The messy breakup between the Love After Lockup couple continues on social media. Maurice's new girlfriend is Cali boo Mandy, who suggests they are ultimately married, according to The Daily Advent.  
In addition, he and Mandy are reportedly expecting a child. They've been posting about their relationship on social media. It might have been a foreshadowing of his demise once Jessica was out of the picture. So, what was Maurice's most recent transgression?
Is Maurice back in prison?
Since Love After Lockup and the breakup, Maurice has been arrested several times, reports TV Shows Ace. He was last in custody on June 9, 2021, in LA for violating probation of an outstanding warrant. Here are Maurice's recorded cases:
July 2021: Violation date
September 14, 2021: Charge filed against Maurice
 September 27, 2021: Arraignment
October 13, 2021: Maurice is arrested
Unfortunately, this isn't his first run-in with the police in 2021. According to the WE TV star source, Gipson was also detained on February 25, 2021, in Long Beach, California. He was supposedly in a car when detained for a loaded handgun. The WE tv star also acknowledged to the authorities that he is a gang member.
Maurice will return to court in December 2021, with no word on how, if at all, his prior record will be considered. Until then, he only needs to remain out of trouble by keeping to his words of starting a new life.
Maurice was allegedly detained for shoplifting. His bond was set at $20,000 and freed him within an hour. Remember that the Love After Lockup star did do time in prison earlier this year. There is no indication of who provided the bond, but he was arrested.