'Love After Lockup': Tracie Wagaman Reveals She Dated Matt Baier From 'Teen Mom OG'
Tracie Wagaman was known to many fans as "Goddess" when she dated and married Clint Brady on WEtv's Love After Lockup and Life After Lockup. The tumultuous pair met through a prison pen pal program while Wagaman, who has been in and out of prison for her entire adult life, was incarcerated.
Wagaman and Brady have since broken things off, seemingly for good, after multiple arrests, breakups, and makeups. Brady moved on to a new girlfriend in Ohio – and it looks like Wagaman has been busy as well. The Love After Lockup star recently revealed that she briefly dated Amber Portwood's ex, Matt Baier, from MTV's Teen Mom OG.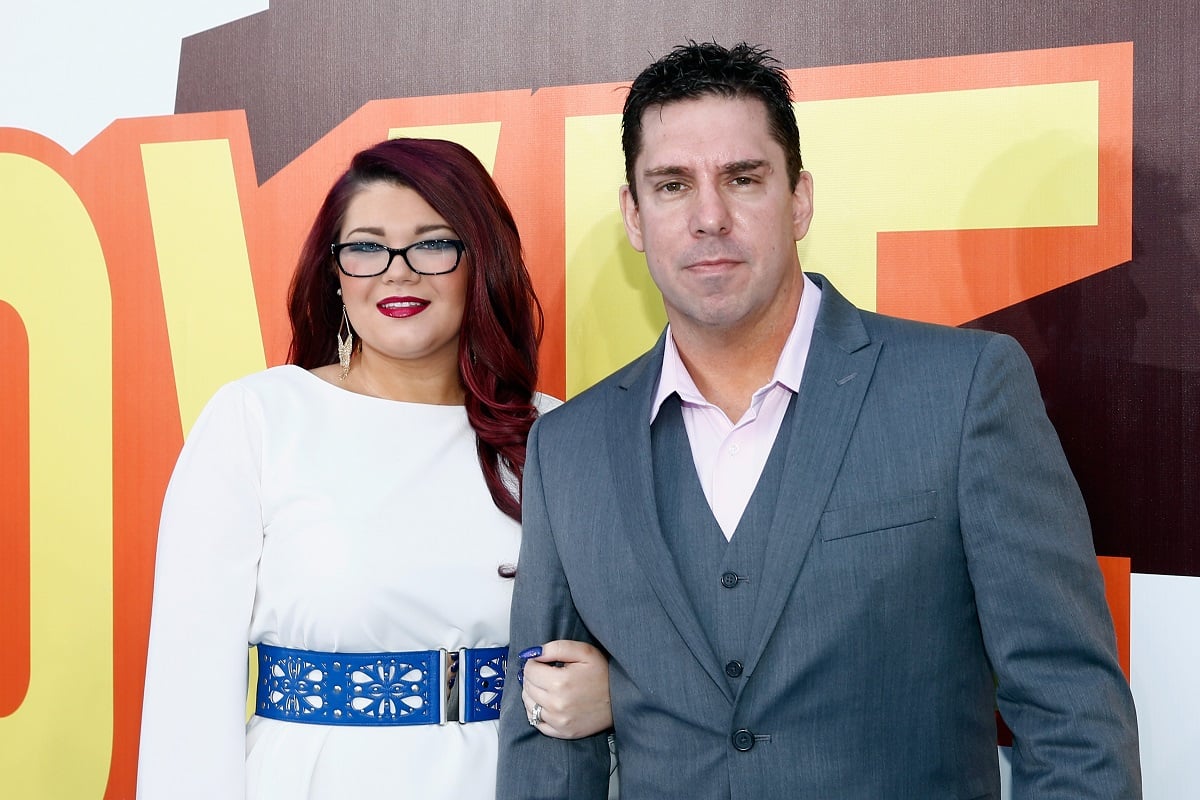 Wagaman revealed on Instagram that she briefly dated Portwood's ex
After her disastrous breakup from Brady, Wagaman moved on just as her ex-husband did. On Nov. 22, the Love After Lockup star took to social media to reveal that she had dated Portwood's ex-boyfriend, Baier.
Baier appeared on both Teen Mom OG and WEtv's Marriage Boot Camp with Portwood. After their sudden breakup, she moved on to date and have a son, James, with Marriage Boot Camp crew member Andrew Glennon. Portwood was later arrested for alleged domestic violence against Glennon, and the former couple separated.
Meanwhile, Baier stayed mostly out of the spotlight. However, according to Starcasm, the former MTV star did quickly get both married and divorced from his now-estranged wife, Jennifer Baier (also the mother of his son, Christian), after his breakup from Portwood.
In came Wagaman, who revealed in a recent Instagram post that she had her own history with Baier.
"The secret is out – I was seeing Matt Baier from Teen Mom earlier this year," she captioned a selfie of herself and Baier looking cozy, adding: "This picture is cropped so closely bc it is not IG appropriate."
The former Life After Lockup star clarified that she was sharing the news because a former fan going by the name of "Magical Missy" apparently revealed the relationship on a livestream. Wagaman alleged that "Magical Missy" was a "liar" and a "stalker" who had no business sharing her private business with the world.  
Baier opened up about his relationship with Wagaman in a YouTube interview
Baier headed over to YouTuber Sharrell from Sharrell's World to share his own side of the story.
Both he and Wagaman were adamant that they had no hard feelings toward each other. The former Teen Mom star explained that he and Brady's ex-wife first connected as friends, and still remain friends to this day. Amid their budding friendship, things turned romantic "for about a week," according to Baier.
Baier admitted that Wagaman "needed a life coach, big time" and that she sometimes made "bad decisions" with her life. However, he also confessed that he had misjudged the Life After Lockup star at first.
"When I first met Tracie, I didn't know what to make of her because I fell into the trap everyone else did," Baier said. "After spending 10 minutes with her, I'm like, 'This woman is nothing like people say she is.'"
Portwood's ex said Wagaman was "really funny" and "self-deprecating," as well as "unapologetic" about who she was. Praising her for being so open with the public, Baier said, "Of all the people that I've met, I don't think I've met a lot of people who have a kinder heart than Tracie does."
The 'Love After Lockup' star said there were no hard feelings between them
In his interview, Baier referenced Wagaman's new boyfriend, Lucas Loera, with whom she seems to be happy.
According to Soap Dirt, Loera is 10 years younger than Wagaman and has several convictions of his own under his belt. The couple regularly appears in Wagaman's OnlyFans shoots together.
After Baier headed to YouTube to share his side of the brief relationship he shared the former Life After Lockup star, Wagaman took to Instagram to share his appreciation for how respectful he'd been in speaking about her.
"Y'all know I am in a happy relationship with @loera_luke," Wagaman began, "and Matt and I only dated briefly, but my Man Crush this Monday has to go to Matt Baier because of the way that he responded to what I posted yesterday. He was gracious, classy and honest during the interview he did on Sharrell's World yesterday. This is why I consider Matt Baier, wherever he may be, to be a friend."
Both Wagaman and Baier say they maintained a solid friendship after their fling – so perhaps it's a case of "all's well that ends well."