'Love and Hip Hop': How Much of the Drama Is Real?
Love and Hip Hop has had some of the most outrageously dramatic moments in reality television history. Every season gets more insane than the last. Some of the storylines are so outrageous that fans have accused the show's executive producer Mona Scott Young of fabricating storylines. So, how much of the reality series is actually real and how much of it is for television?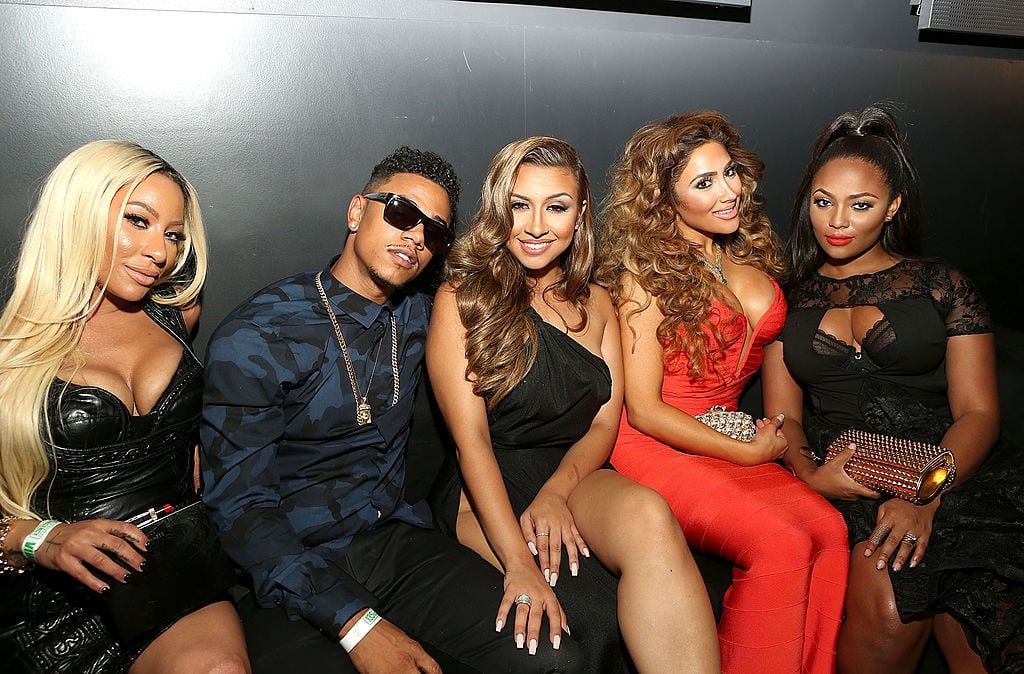 The history of 'Love and Hip Hop'
Love and Hip Hop premiered in 2011 in New York and followed the drama surrounding men and women who were living the hip hop lifestyle. Since then, the show has expanded to Atlanta, Hollywood, and Miami. The show has featured big-name performers like Trick Daddy, Trina, Omarion, and Jim Jones. Superstar Cardi B even got her start with the franchise.
"'Love & Hip Hop' is like the Super Bowl of reality TV," singer Ray J, who has been on Love and Hip Hop: Hollywood for several seasons, told the LA Times. "You get a little drama here and there on other reality shows, but you don't get action-packed, 'Avengers'-style reality. The show is an explosion from the minute you start to the minute it's over."
Though the show has had peaks and troughs in popularity, Love & Hip Hop: Atlanta's season three premiere garnered 5.6 million viewers, and then in 2017, Love & Hip Hop: Atlanta and Love & Hip Hop: New York were the number one and two top unscripted shows on cable, according to the outlet.
Is 'Love and Hip Hop' real?
The show has covered a number of outrageous events like infidelity, the lives of strippers, makeups, and plenty of breakups. Could all of this drama really be happening naturally?
"The show is everyone's guilty pleasure but it's my real life," Karlie Redd, of Love and Hip Hop: Atlanta told the outlet. "I've gone through so many real issues that people would be ashamed to discuss and put my whole life out there. I don't regret any of it, but I'll watch it and it's like, 'Oh, my God, this is my life.'"
Peter Gunz of Love and Hip Hop: New York told Sway in the Morning that the base of the stories are true, but the drama is definitely played up.
"S–t was gonna blow up anyway. I was going to get busted," Gunz said in 2013, according to Bossip. "Why not get paid to get busted? I'm f–ked up out here. Last time I went to the ATM, that s–t told me to get the f–k outta here … When they called me about the show, I was three months behind the rent. I just gave y'all what was really going on. I was gonna get busted anyway… Let me get paid to get busted. F–k it."
And Love and Hip Hop: Altlanta OG Joseline Hernandez told lawyers in 2015 that most of the people in the franchise were fake.
"Well, with reality TV, it's mostly — you know, it's called 'reality,' but it's a lot of acting in the reality world," she said according to TMZ.
"I say that because a lot of the girls that are on the show, they act, and so there's a lot of acting in a reality TV show, whether it's Love and Hip Hop or another show," she added. "The reality show showcases, you know, a lot of who we are not. And I say that because, it's just, like, you never know what happens in reality TV. They'll showcase your music, they'll showcase certain things, but that's not who Joseline Hernandez is."