'Love & Hip Hop: New York': 5 Things You Probably Didn't Know About Somaya Reece
Day one viewers of Love & Hip Hop remember the original cast member lineup included Chrissy Lampkin, Yandy Smith, Kimbella, Emily Bustamante, and Somaya Reece. While Yandy and Kimbella stayed on for multiple seasons after the first one, Reece and others dropped out of the series.
That is until now. Some of the OGs returned and Reece's reemergence on LHHNY came with a dose of positivity energy, crystal healing, and spiritual tea ceremonies.
It may seem like a huge pivot from the aspiring rapper Somaya that fans were introduced to back in 2011, but there's much more to her background and current success story.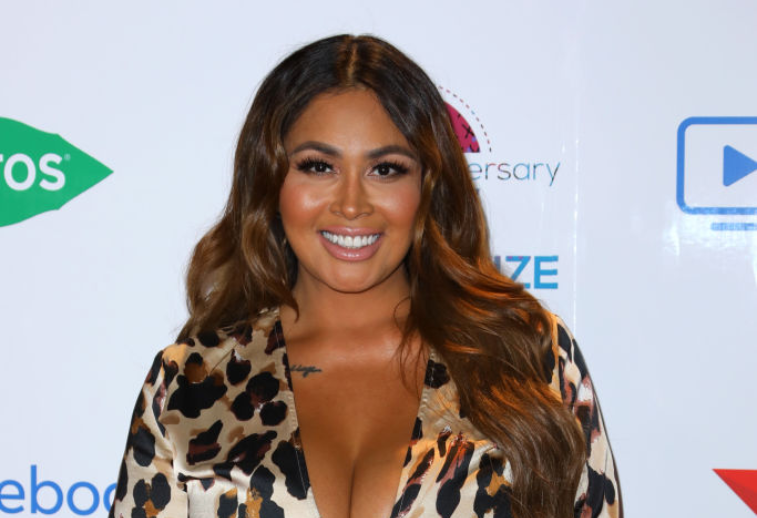 Reece has appeared in other reality shows
Since leaving Love & Hip Hop, the musician/businesswoman had a few more stints in reality TV.
Reece did a guest spot in Chrissy & Mr. Jones, was in multiple episodes of 2016's Famously Single, and also appeared in one season of Bravo's First Family of Hip Hop as the love interest of Shanell "Lady Luck" Jones.
She's launched multiple businesses
Reece has been on her grind over the past 10 years, and that culminated with Forbes doing a profile on her in 2018. Her fitness brand includes the SlimTea weight loss and detox teas which helped her generate an annual revenue of $2.5 million.
The ThisFitsMe line features other weight management products as well as the Calming Tea and crystals seen on Love & Hip Hop. She also released a book titled 30 Days to Fabulous which chronicled her own weight loss story as well as health and fitness advice.
In addition to her fitness business, Reece has also continued to work in the music industry as an artist and executive.
She started an investment company years ago
Reece hasn't let her earnings go to waste, as she also created an investment arm called Reece Capital Holdings. Not only does she dabble in the stock market and real estate, but she gives back by providing startup capital to other businesses.
Recently, she put out a call on her Instagram page to invite potential entrepreneurs to make pitches for investment funds.
Reece survived some terrible traumas
Talking about her past hasn't always been easy, but Reece has been open about some of the pain she's endured in her personal life such as abusive relationships and the tragic loss of a child. She left home as a young teen and soon after got pregnant at 15, giving birth at 16 to a baby boy.
Reece told Latina that her son was murdered while she was staying at her abusive ex's mother's house, and believes the baby was poisoned by his own father. It still hurts her to this day.
Reece's net worth is in the millions
Thanks to the success of her fitness brand, teas, music, and other business ventures, Reece has been able to grow her net worth.
She's being praised for coming a long way from sleeping in an attic on Love & Hip Hop to turning into a mogul. According to Celebrity Net Worth, she has an estimated fortune of $4 million or more.