'Love and Hip Hop': This Former Cast Member Is Voting for Kanye West
The worlds of reality television and politics are colliding a lot more now than they ever have. This could be in part because President Donald Trump is a former reality star himself. But now, another celebrity is throwing his hat into the presidential race. Without any background in politics, rapper Kanye West has announced that he is going to run for president. People have varying opinions on whether the rapper should have one of the most powerful positions in the world, but one Love and Hip Hop star is all in for West. Masika Kalysha took to Twitter to explain to people why West would be a good choice.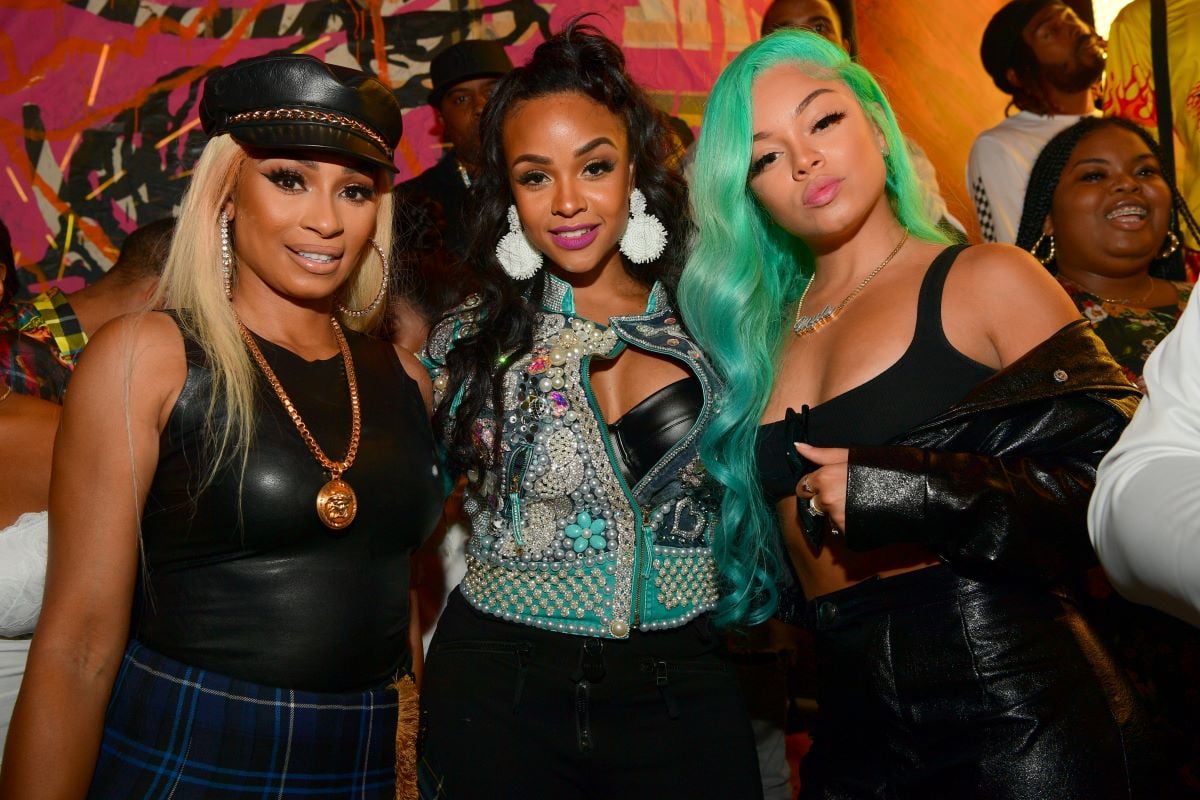 Kanye West announces his run for president
West had been talking about running for president previously but had not officially announced his candidacy until the Fourth of July.
"We must now realize the promise of America by trusting God, unifying our vision, and building our future. I am running for president of the United States! #2020VISION," he tweeted.
A number of celebrities endorsed West, including Elon Musk who said that West has his full support.
Masika says she's voting for Kanye
One of West's most unlikely supporters is Kalysha. The former Love and Hip Hop star began defending West on Twitter and telling people that it would be a smart choice to pick him.
"I'm voting for Kanye period," she tweeted.
"Kanye is way smarter than y'all think and Kim [Kardashian West] ain't no dummie… pay attention," she continued.
When people began to question her reasoning, Kalysha doubled down on her stance.
"I would vote for Bert and Ernie b4 I vote for Trump," she wrote. Siskel and Ebert. Ebert and Roeper. Big bird. Snufalufagus. North West. Elmo. Pinocchio. RobinHood. My daughter. The 6th person to rt this. The paw patrol. The PJ masks…"
When a fan pointed out that West running could be part of a bigger plan to get Trump reelected, Kalysha refused to change her mind.
"What if pretending to be a Trump supporter to get him & Kim in the White House was the plan?" she wrote. "I could be completely wrong… but y'all think the same man who said Bush hates black ppl on live tv, who ran up on Taylor Swift to promote Beyonce & grew up in Chicago could really [heart emoji] 45."
Is Kanye really running?
After dealing with lots of backlash from fans, Kalysha admitted that she didn't actually think West was running for office.
"Is Kanye actually running like for real????" she wrote. "Cuz y'all getting bent outta shape cus I said I'm voting for him…. buuutttt I didn't actually think he entered the race this late. This fa real?"
Though West may be running, he has actually missed the deadline to file his campaign with the Federal Election Committee in several states and the deadline is approaching in others.
We'll have to wait and see if West makes it on the ballot in any states at all or if this was just for publicity.