'Love & Hip Hop': Yandy Smith Dishes on New York Castmates, Says This About Kimbella
This season of Love & Hip Hop: New York features the return of several OG cast members, including Tahiry Jose, Jim Jones, and of course, Chrissy Lampkin. Longtime viewers of the show may remember the history between Tahiry and Joe Budden, but if you travel further back in the annals of LHHNY, you also remember the ill will between Yandy Smith and Chrissy.
The pots are being stirred all over the place, but from the first episode, it was clear that there would be some drama with Yandy, Chrissy, and Kimbella Vanderhee. Yandy recently spoke about a handful of her fellow castmates and her words painted a picture of where she currently stands Kimbella and Chrissy.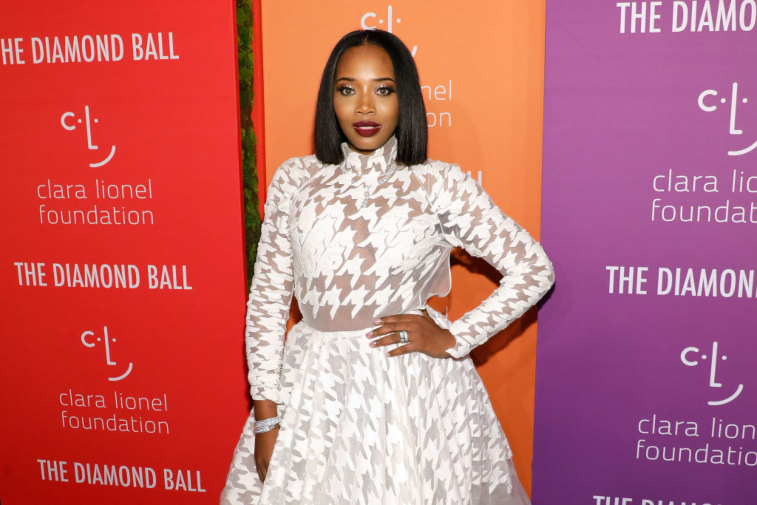 For the most part, Yandy had sparkling opinions
During a visit to PeopleTV, Yandy stated that this season she seems to be the target of everyone's ire. Though she encouraged everyone to keep watching—episode 7 is up next—she basically confirmed that the tension continues with Chrissy.
Where the interview got interesting was when Yandy played a game with the host involving her castmates. She had to say one nice thing and one "salty" thing about those whose names came up.
Jonathan is passionate and loving but misunderstood, while JuJu is beautiful but calculated with her words and actions. Per Yandy, Safaree is like her brother and Erica is really good for him.
When Kimbella's photo popped up, Yandy summed up the nice part about her by saying, "She has nice curls." Oh. But she had more to say on the salty side and added this about her former friend:
"She will do things for TV, will sell her soul for a dollar. . .I just wish I could put her in the Yandy school of hard knocks and reel her back in."
What about Chrissy Lampkin? Yandy complimented her for being poised, but said she thinks Chrissy could show a little bit more maturity with how she handles relationships. Peep it.
What's the deal with Yandy, Kimbella, and Chrissy?
Last season on Love & Hip Hop: New York, a rift between Yandy and Kimbella grew out of control and the two ladies were not on speaking terms. By the time the reunion rolled around, they were still arguing, with Kimbella calling Yandy "fake" and "manipulative."
Kimbella kept that same energy at the start of season 10, and she has been canoodling with Chrissy and bonding over their dislike of Yandy. This was after Chrissy started a fight with Kimbella way back in season two. The pair seem to have moved past it.
Since the women associate with some of the same people, they've met up and had conversations with one another, and on one occasion, Kimbella carried back some of Yandy's comments to Chrissy about her.
Viewers don't understand the relationship between Kimbella and Chrissy given their history, but the former elaborated on where they stand and clarified that it has nothing to do with hating Yandy. As a guest on Rah Ali's "Onsite" podcast, Kimbella said she and Chrissy have an understanding.
"We are not friends. We have an understanding and we have a respect for each other right now. That's all that matters." She said they both suffered after that fight aired in 2011, but having mutual respect is where things stand.
Will things get better with Yandy and these women?
Yandy urged PeopleTV and viewers to keep watching the show this season, but it sounds like she and Kimbella are still not on the best of terms. She's focused on herself, her family, and her businesses, busy with a skincare line and real estate.
Kimbella, for her part, doesn't believe that Yandy is being honest on the show—or in her confessionals—and is still upset that Yandy and Jonathan talked about that infamous brawl with Chrissy from 2011. As it stands, Kimbella and Yandy are not on good terms on the show or in real life.