'Love & Hip Hop': A1 Bentley Suggests Something About His and Lyrica Anderson's Status With the Show
Love & Hip Hop: Hollywood isn't due for a new season for several months, but its stars are already making headlines. Judging by Instagram comments from one of the series' stars, A1 Bentley and his wife, Lyrica Anderson, might not be in the upcoming episodes.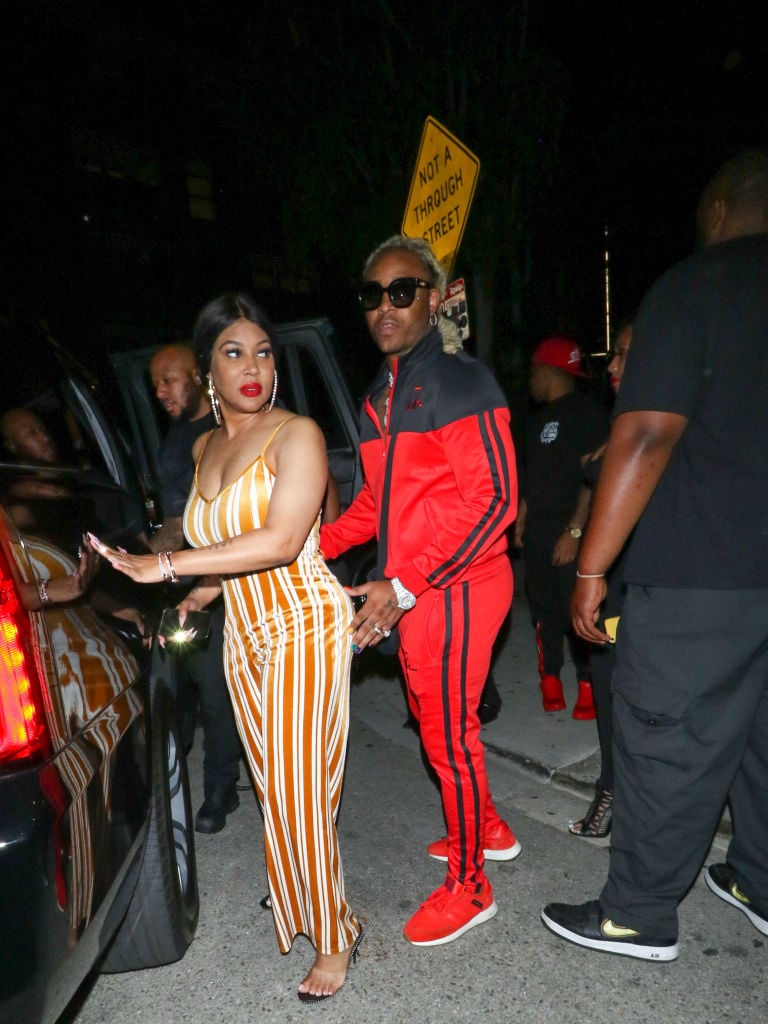 Lyrica Anderson and A1 Bentley on 'Love & Hip Hop'
After appearing as a supporting cast member in the third season of Love & Hip Hop: Hollywood, Anderson has been part of the main cast since the show's fourth season. And she has grown to be an integral part of the franchise's Hollywood edition.
Bentley was a supporting cast member in the show's third and fourth season and has been a main cast member since the fifth season.
In their early seasons on the show, the couple didn't have that much drama in their storylines. Most of their plot involved their relationship struggles in regard to their mothers, Lyrica Garrett and Pam Bentley, not getting along.
However, in the fifth season, the relationship problems between the couple kicked into high gear and is a main storyline for the entire show. They begin to have issues as rumors spread about Anderson cheating. K. Michelle also began saying that Anderson might have had an affair with Safaree Samuels. This became a major point of contention between them.
They separated for a short period of time. During this time, they got in fights with family members, friends, and others over the ordeal. But they ended up getting back together, and Anderson had their first child.
The sixth season continued to document the problems in their relationship, including Bentley's affair with Summer Bunni.
Producer suggests they will not be on the new season
In a now-deleted Instagram post, Bentley posted a photo of Anderson with their son, Ocean Bentley. The photo was captioned with a heart emoji.
When a fan commented on the post to point out that Anderson wasn't tagged in the picture, Bentley responded and said he was blocked.
Then, when a fan commented saying the couple must be getting ready for the new season of Love & Hip Hop, Bentley responded, "sorry not on next season luv .. try again," insinuating that the two would not be on the show when it returns to VH1 later this year.
While the cast hasn't been officially announced for the new season, given Bentley's Instagram comment, you shouldn't expect to see the couple and their marital issues play out on another season of the show.
Love & Hip Hop comes back later this year.