'Love & Hip Hop:' After Heartbreak and a Sex Tape Scandal, Mimi Faust Is Engaged – Her Relationship History
'Love & Hip Hop' star Mimi Faust is engaged to her longtime love Ty Young. Faust has had a long history in love and is finally happy to be a bride.
Love & Hip Hop Atlanta fans know of Mimi Faust's journey to finding love and Faust is now happily engaged to her future WNBA playing bride. The road to the altar hasn't been smooth for Faust. Her longtime on-again-off-again relationship with Stevie J is one of the most infamous in Love & Hip Hop couples history. She also publicly dealt with a sex tape scandal with another ex.
Mimi Faust's turbulent relationship with Stevie J
Love & Hip Hop viewers remember Faust's volatile relationship with Stevie. While Faust was under the belief that her relationship of 15 years with Stevie was in good standing, Stevie was actually in a full-blown relationship with his artist, Joseline Hernandez. During season 1, Stevie maneuvered between both women, insisting to Faust that he and Hernandez's relationship was professional.
Things came to a head when Hernandez revealed she was pregnant. She opted to not go through with the pregnancy, but her relationship with Stevie did not stop. In fact, the three continued in a love triangle of sorts.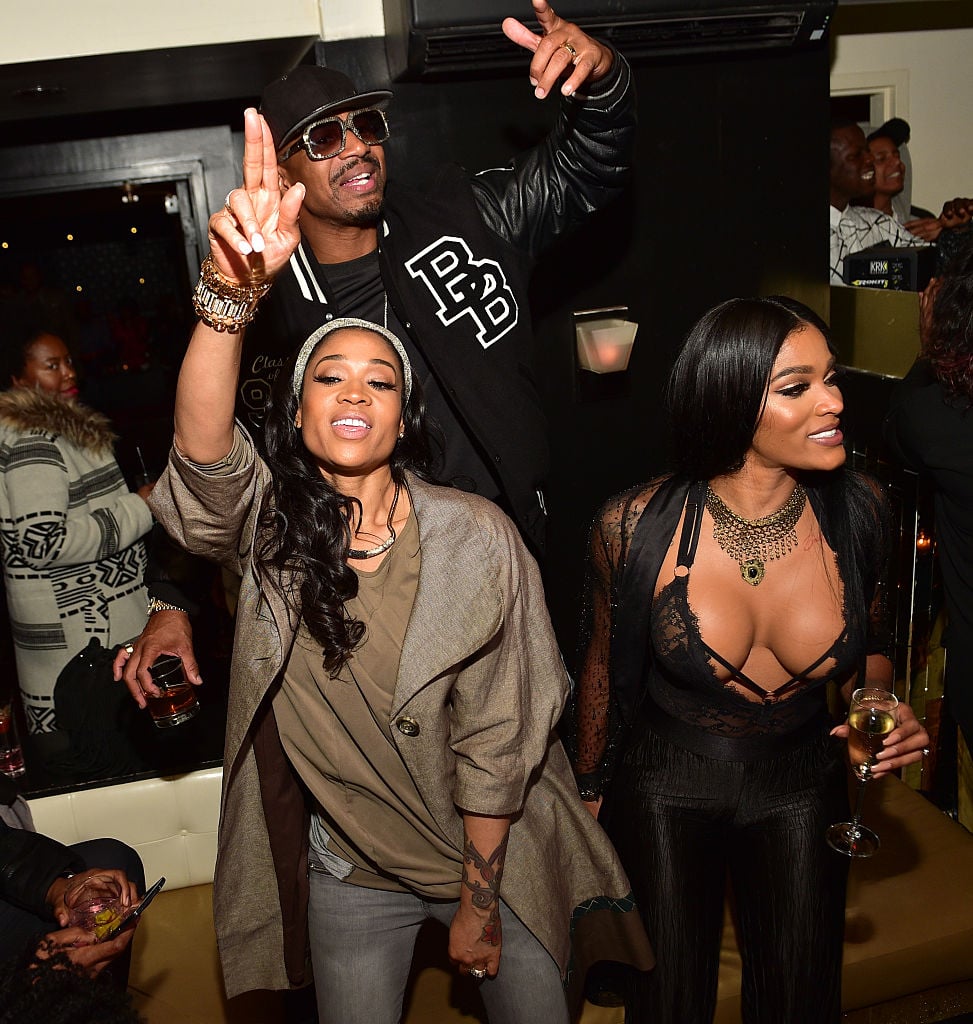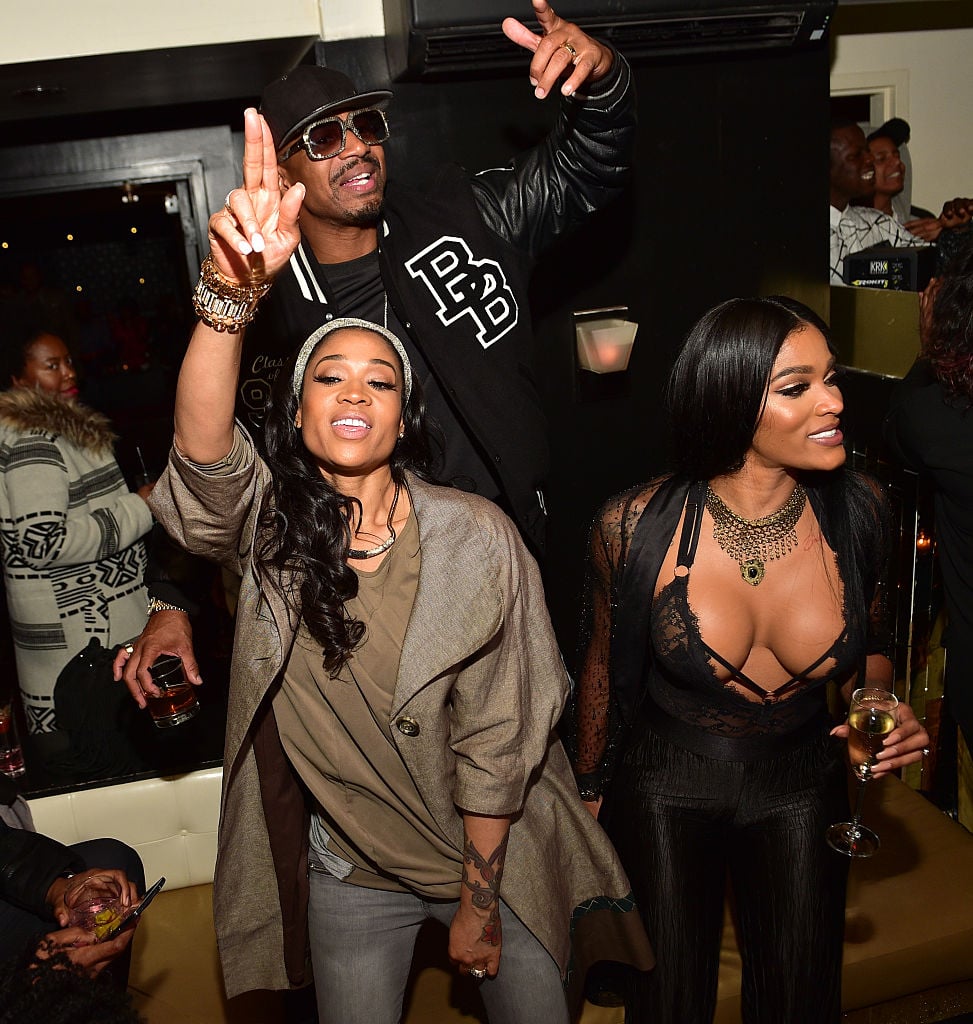 Related: 'Love & Hip Hop': Faith Evans Reportedly Arrested for Domestic Violence Against Stevie J
Stevie's lies to Faust also persisted and the two even went to couple's counseling. The session took a turn for the worst when Hernandez joined and discovered that Faust and Stevie were living together, causing Faust to react violently to Stevie J. By the season's end, Stevie proposed to both women, which Faust laughed at and said was the final straw.
Stevie and Hernandez eventually married, but it was later determined the marriage was a lie. They now share a five-year-old daughter together, Bonnie Bella. Faust also shares a daughter with Stevie and the toxicity between the three has since cooled down.
Mimi Faust's sex tape scandal with Nikko London
Season 3 of Love & Hip Hop documents Faust's new relationship with London. The two began dating in between Faust's final breakup with Stevie and Faust credits London with being a good partner. Despite her new relationship, it's clear Faust still has emotional ties to Stevie and Stevie taunts London with such.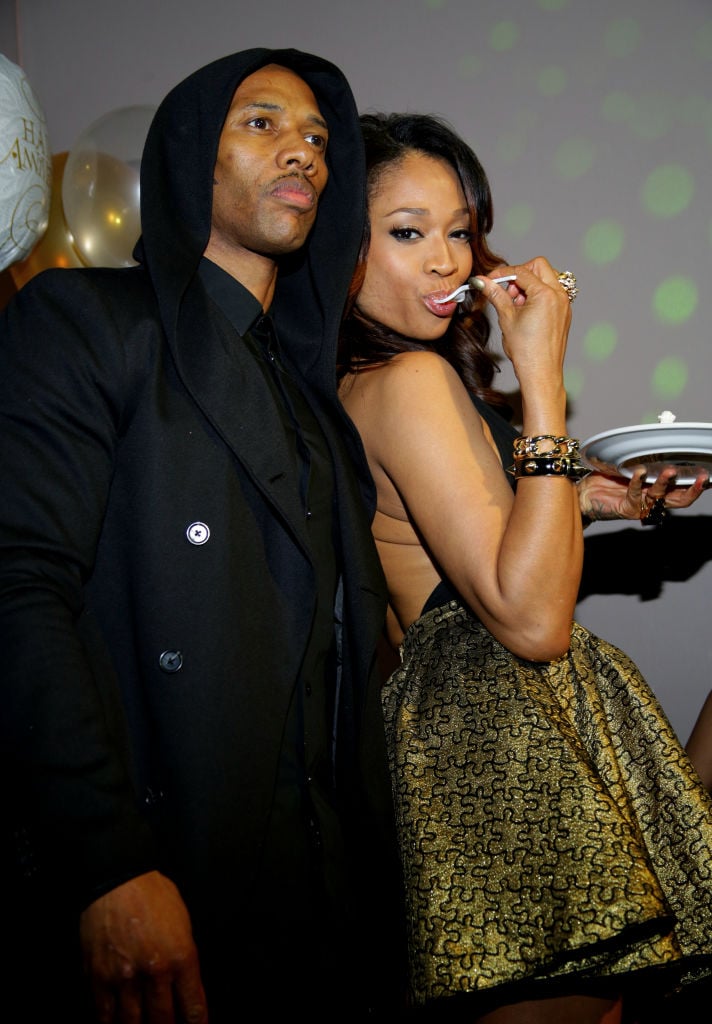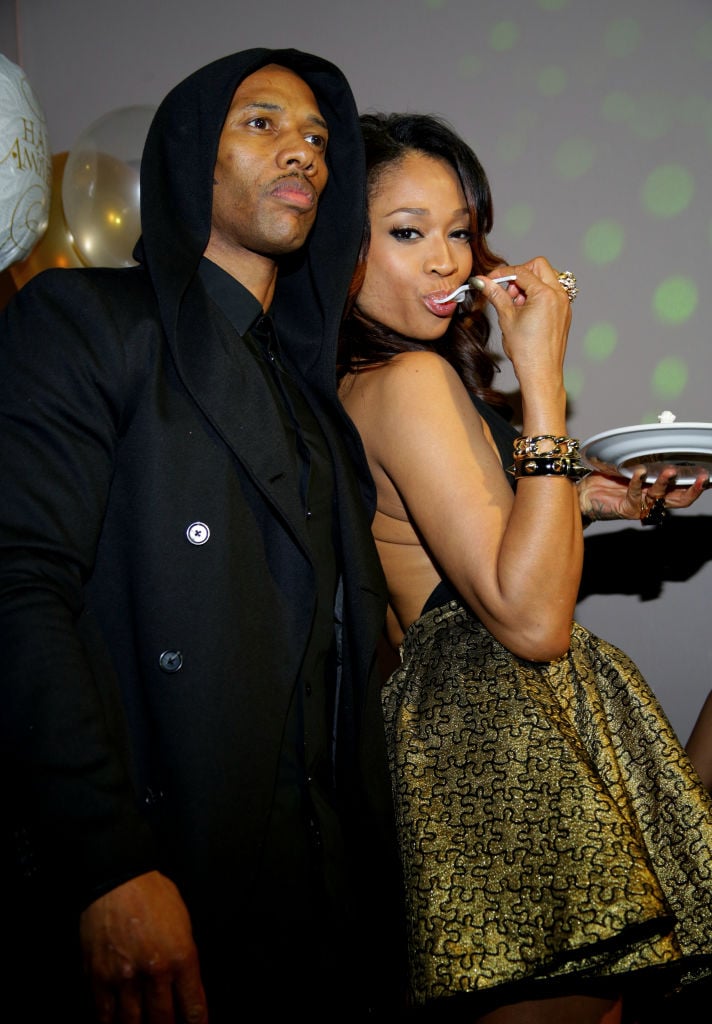 Chaos erupts when London reveals a sex tape he and Faust made is missing, along with luggage he claims was stolen. The two eventually cut a deal with Vivid Entertainment for the tape's release, which Faust's castmates do not agree with.
Faust soon learns London is married, with his wife alleging that Faust was aware of the marriage all along but used London for a storyline. After much speculation about Faust and London's tape being produced, Faust confirms such and blames London for convincing her to participate. 
Mimi Faust's relationship and engagement with Ty Young
Faust took time off from dating for a while after the sex tape scandal. Love & Hip Hop viewers watched her mend her relationship with Stevie as the two worked toward building a healthy co-parenting relationship.
Faust debuted her new love, WNBA star Tamera "Ty" Young on the show in 2018. Their relationship has been on the show since and it's been magical for Faust. In fact, Faust says she took a major pay cut from Love & Hip Hop producers because she refused to create drama in her relationship with her and Young.
Related: 'Love & Hip Hop': Mimi Faust Says Her Pay Was Cut $150k Because She Didn't Bring Enough Drama
Faust's intuition was right. Young proposed to Faust after planning a surprise proposal for her longtime love for over a year. 
The couple shared their engagement on Instagram, with "She said yes" written on Young's hand as she held Faust's displaying the bling.
Congrats to Faust and Young! Love & Hip Hop viewers look forward to watching a wedding special in an upcoming season.