'Love & Hip Hop': Akbar Goes on Social Media Rant to Slam Tokyo, Spice, and Keisha
Love & Hip Hop: Atlanta may be over for the season but that does not apply to Akbar V.'s beefs with just about everyone. After the finale aired on May 11, fans were left disgusted with her behavior toward her castmates.
It appears the hostility is real off-camera as well, as Akbar took to social media to sound off on Tokyo Vanity, Spice, and of course, Atlanta rapper LightSkinKeisha.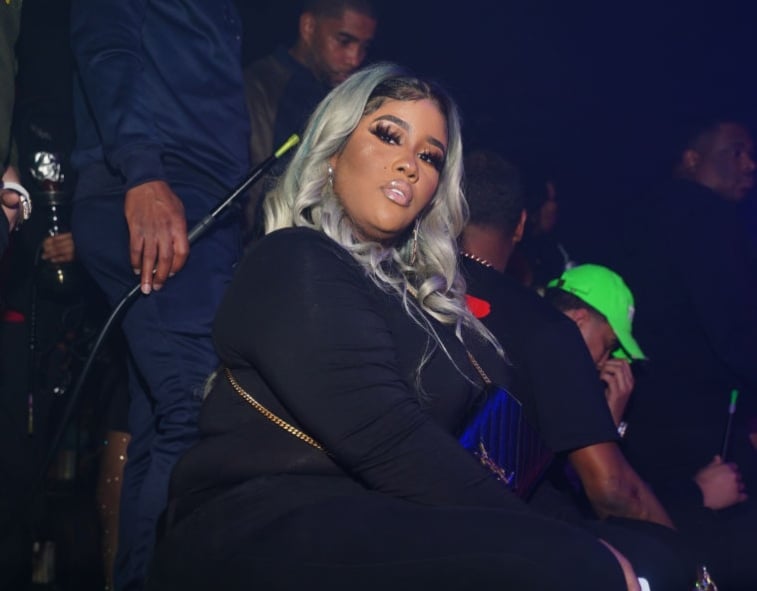 Akbar was center stage on 'LHHATL' season finale
Though the production team shut down additional filming for Love & Hip Hop due to COVID-19, the last episode had fans talking.
Akbar got into it with three different cast members during Spice's event until she was finally escorted out of the venue—while cursing and destroying things on her way out.
Shekinah, LightSkinKeisha, and Spice were her targets and it didn't seem like any of them understood Akbar's rage toward them, but she seemed proud of her behavior.
During and after the show's airing, several LHH cast members commented on the multiple fight scenes, and some arguments ensued. Online, Akbar defended her actions and still wants to maintain her claim as Atlanta's rap queen.
Akbar threw jabs at Keisha, Spice, and Tokyo
Akbar ranted in three directions this week, aiming her words at LightSkinKeisha, Spice, and Tokyo on social media. The Love & Hip Hop Instagram comment section was lit up when Spice popped in to tell Akbar to "keep fighting" and she'll make it to the top.
This prompted her write a long post about Spice's career, saying "We still don't know your music. Everyone knows I'm talented as f***," and she also made a remarks about Spice's skin bleaching video and length of time on LHHATL.
Spice addressed Akbar by saying she beefs with anyone who's doing better than her. Things got heated.
With regard to Keisha, Akbar posted a screenshot of alleged text messages from a fan where LightSkinKeisha slammed Akbar's talents and queen of Atlanta title.
She also claimed that Tokyo called her prior to filming and said she would pretend to be Keisha's friend just for the show and its ratings and proceeded to call Tokya a "punk b****." Fans don't believe it.
Later, Akbar got on Instagram Live and said she has no beef with LightSkinKeisha or Tokyo, and doesn't like that people are calling her a bully.
Fans have had it with Akbar
Criticism of Akbar has been non-stop since the finale aired and fans want to know why she is so adamant about being the rap queen of Atlanta.
Further, most are calling her a bully and state that she's envious of other women on the show. All over social media, there's an overwhelming sentiment that Akbar needs to stop.
On Twitter, a few users wrote "Akbar should worry about her kids," and someone else questioned her place on LHHATL: "Why is Akbar still on the show?"
Another person analyzed her behavior saying, "Akbar needs mental health services, anger management classes, and studio sessions so she can channel her rage into her music. What she doesn't need is to be on @loveandhiphop next season."
According to Akbar's current social accounts posts, she plans on working to better herself, her music, and leave Love & Hip Hop behind.