'Love & Hip Hop': Alexis Skyy Shares Her Experience as a Trafficking Victim and Fans Shower Her With Support
Those who have followed VH1's various incarnations of Love & Hip Hop know it as, arguably, the most controversial of all reality shows. In a time when reality shows have shifted to being more positive (and delving more into actual reality), Love & Hip Hop is still notorious for fabricating some things for sake of drama.
On the other hand, the hip hop figures featured in the show sometimes have past lives that are tragically real. On the recent Atlanta-based version of the show, regular cast member Alexis Skyy revealed a sobering part of her past. While everyone knows Skyy as a successful fashion entrepreneur, her feud with Masika Kalysha, and marriage to Fetty Wap, her revelation of once being a sex trafficking victim was a stunner.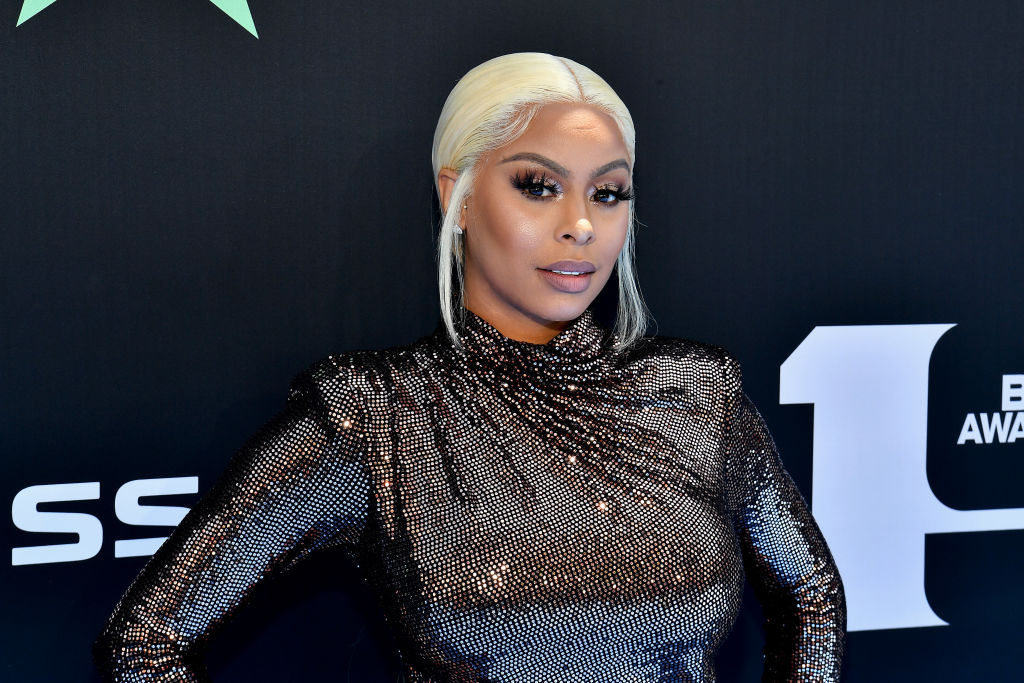 What did Alexis Skyy say about her past life?
RELATED: 'Love & Hip Hop': Alexis Skyy Gets Candid About the Mean Messages She Received About Her Daughter
Everyone who knows Skyy's story already understands she came from a past life of working as a stripper and model. It seems other things were buried in her past she never mentioned until the Atlanta edition played out from March through May this season.
Back in March, Skyy revealed on her Instagram account she would be mentioning her experiences on the show at some point. Skyy herself said on Instagram: "LHHATL this season is a really BIG season for me, for the first time EVER…in my life… I'm opening up about my traumatic human trafficking experience I went through as a little girl."
And so she did on an episode airing in May where she revealed she became a trafficking victim when she was only 15. Unfortunately, Karlie Redd, one of Alexis's occasional adversaries, seemed to question the validity of the story. As usual, this kicked off an avalanche of controversy in a time when women need to be believed after revealing stories such as this.
What were the circumstances involved in Alexis Skyy's trafficking past?
In the scene where Skyy reveals her past trauma, she notes she was a runaway teen at the time. Another girl her age took her into a home then by assuring her she would be OK. It turned out she was being recruited into a sex trafficking operation where she would be sold off to men at the highest bid.
Her revelation of this shocked the other women around her, if bringing credulity from Karlie, causing further disruption. The revelation took place at a product launch event for fellow reality star Spice, causing another chaotic moment this show is known for every year.
Fans of Skyy online stood up for her revelation after Karlie dismissed it. After all, Redd has a child herself and yet was called out for having no empathy about what Skyy went through as a young teen.
Was Karlie dismissing the story really true, or set up?
No one should deny that Skyy's story is all too true, even if some will probably argue the case nobody knows what is really real on Love & Hip Hop anymore. What might have been fabricated is Karlie's insistence Alexis was lying.
Few people would go to great lengths like that to dismiss such a story in the times we live in. Fans quickly came to Alexis' defense, with one fan saying:
"You know what I'm proud of Alexis because for her to openly share her story only to be discredited by Karlie who known for being messy and not lay hands is amazing. I love seeing your growth. Karlie can't discredit anyone when her past isn't squeaky clean either …"
For the most part, at least, these women support each other. Nevertheless, everyone can agree someone who went through sex trafficking when a teen needs as much support as possible. If anything, fans should rally around Alexis Skyy to get as much support as she needs to grapple mentally with what happened to her.