'Love & Hip Hop': Apryl Jones Claims She Joined the Show to Help Omarion Combat Questions About His Sexuality
Omarion and Apryl Jones appeared to be happy and in love during their two seasons on Love & Hip Hop until their nasty breakup resulted in one of the most controversial storylines on the show. Jones later began dating Omarion's alleged friend and bandmate Fizz. She also made shocking claims about her ex's treatment toward her.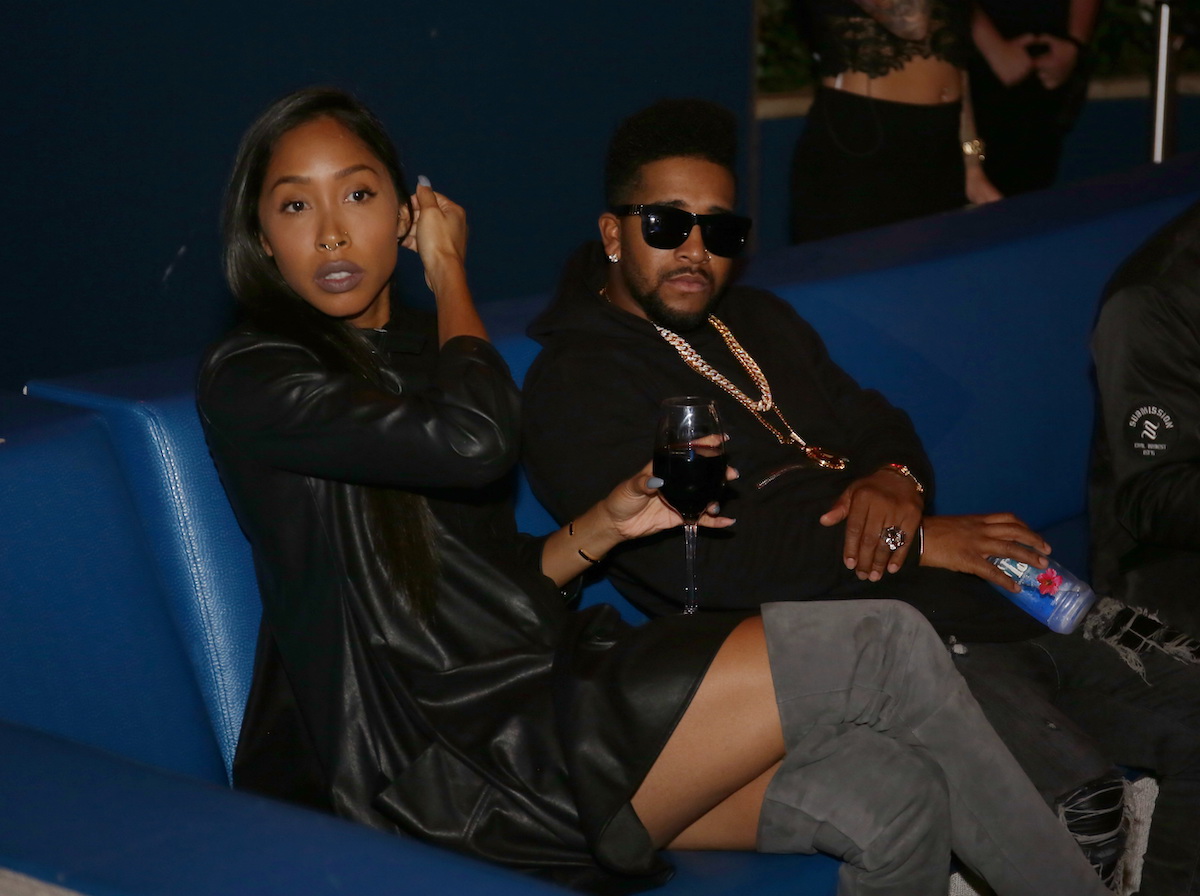 In a new interview, Jones says she never wanted to be on television and only did so for the sake of Omarion's career and image. The two have also publicly struggled with co-parenting.
Apryl Jones and Omarion on 'Love & Hip Hop'
Jones and Omarion joined Love & Hip Hop: Hollywood in its inaugural season. At the time, she was pregnant with the couple's first child and he was working on a solo comeback. Their storyline involved Jones becoming acclimated to the Hollywood lifestyle and battling with Omarion's invasive mother.
By season 2, Jones was pregnant with their second child. She sought more support from Omarion as his career continued to take off. Jones also vocalized her own career aspirations as she too is a performer.
Related: Omarion Finally Speaks on His Ex's Relationship With His Bandmate, Lil' Fizz; Here's What He Revealed
The couple quit the show after its second season so that Omarion could focus on his career. But just two months after the birth of their daughter, Jones alleges Omarion abandoned their family without warning.
She returned to the show as a single mother rebuilding her life after a bad breakup. She began dating Omarion's bandmate Fizz, which caused much drama on the show amongst the cast and the group's other members. Fizz and Jones split within a year of dating.
Apryl Jones said she joined 'Love & Hip Hop' to help reboot Omarion's career and dispel questions about his sexuality
In a new interview with Madame Noire, Jones revealed that she was never interested in participating in reality television. At the time the idea was brought to her, she claims Omarion's management felt it would help move his career forward. Furthermore, she alleges there were also rumors about Omarion's sexuality as he never publicly dated anyone.
"That whole situation with me and O on Love and Hip Hop was completely controlled," she said. "I never even wanted to do freakin' reality TV. His management thought it would be good for him to show who he was and his life because there were gay rumors. So to show he was in a relationship with a woman and having kids and all that, they thought it would be great. If you love somebody you're going to do it, but it just felt very controlled."
Related: Did 'Love & Hip Hop Hollywood' Star, Apryl Jones, Lose Custody Of Her Kids To Her Ex, Omarion?
Jones said that their storyline on the show was controlled by Omarion and his team. She was portrayed as a supportive girlfriend and went along with it out of love and respect for Omarion.
"Now I'm back to being the fun Apryl, the Apryl who doesn't give a f–k and I would have went on the show doing that but because I had respect for him I was like, alright, let me shut up," she explained. "People don't pay attention to the fact that when you're in a relationship, you have to take all of that into account. You're protecting somebody. You're essentially wanting to make that person happy…"
Jones is now focused on creating a happy co-parenting environment for her and Omarion's children.