'Love & Hip Hop': Ariane Davis Details Fallout With Mimi Faust: 'I Was Abandoned By My Friend'
After experiencing highs and lows on the show, Ariane Davis says she and Mimi Faust are no longer best friends.
Love & Hip Hop isn't exactly known for the camaraderie between cast members, but there were a few stars who shared close friendships. This notably includes Ariane Davis and Mimi Faust of the Atlanta spinoff. But as it turns out, the two have had some sort of falling out.
In a new interview, Davis revealed she and Faust are no longer friends, claiming the former girlfriend of Stevie J "abandoned" her for reasons she's still trying to figure out.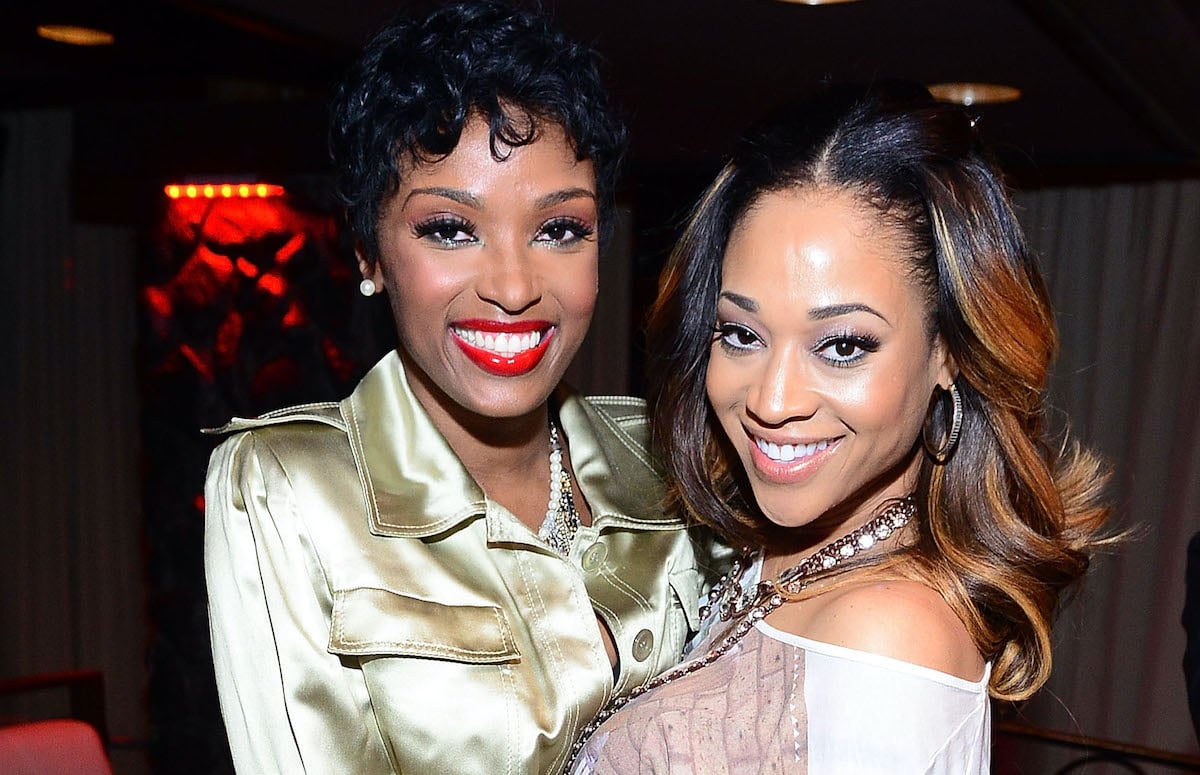 Ariane Davis and Mimi Faust were once good friends
Davis and Faust were friends even before they were on Love & Hip Hop: Atlanta. They appeared to meet through the local social scene and went on to form a sister-like relationship.
On the show, Davis became known to audiences for her solicitude for Faust, especially in regards to her relationships. She was particularly vocal about her romance with Stevie J and even more so about her tryst with Nikko London — to the point that it caused friction with Faust. Davis would spend a total of six seasons on the show before exiting L&HH in 2017.
Looking back on the program, Davis said on Melyssa Ford's I'm Here for the Food podcast in November that she left due to not wanting to broadcast her relationships.
"I drew the line. I mean more to me than that show does," she explained. "Again, my sanity means more to me than that show did. Even losing friendships, I still mean more to me. I didn't want to go down that road."
She did not elaborate on her claim about lost friendships, but after the interview aired, there was widespread speculation on social media that she was referring to Faust. Days later, Davis seemed to confirm the rumors as she said in a separate interview that they are no longer BFFs.
Ariane Davis details her fallout with Mimi Faust
Davis did a sit-down interview for the Love & Hip Hop YouTube channel that was published online on Dec. 4, where she opened up about her fallout with Faust. She noted that even though they are no longer cool, she's open to making amends.
"I'm really optimistic about Mimi when it comes to our friendship and what can be in the future. I try to stay open to that, but it takes two to tango," she shared. "I can't just be willing to be in a friendship by myself. But I am open. She's always been like my sister and I don't even know why we stopped conversing."
"And I'm at a point and place in my life like, if I've done something wrong to somebody or there's something I need to talk about on my end or what they made me feel like, I'm going to let them know. And that hasn't happened because the stopping happened on her end, not mine. I was abandoned by my friend and I don't understand why," she continued.
"If I'd known why, I would have been [like], 'Oh okay, she's mad at me and this is what happened.' But no, I honestly do not know what the f*ck happened," Davis added.
But on a brighter note, Davis pointed out that she's still on good terms with many other cast members, including Rasheeda and Erica Dixon.
What else Ariane Davis has been up to
Davis went on to reveal that she no longer lives in Atlanta, having relocated to Los Angeles earlier in 2020, where she says she working on several projects.
Moving forward, she said, she hopes to get into executive producing and to work more on music. Check out her full interview below.