'Love & Hip Hop: Atlanta': Mimi Faust Gives Update on Joseline Hernandez Relationship
Those who have watched 'Love & Hip Hop: Atlanta' are fully aware of the bad blood between Mimi Faust and Joseline Hernandez. But what about now? Has their relationship improved at all? Here's what Faust said when asked where things stand between her and the Puerto Rican Princess.
Mimi Faust and Joseline Hernandez found themselves in the middle of one of Love & Hip Hop's biggest love triangles when Stevie J began seeing his artist behind Faust's back. The resulting drama played out on TV for over five years before Hernandez left the show — and Stevie J.
With the time that has passed, fans might wonder where the two stand today. Were they ever able to move past the drama? Are Joseline Hernandez and Mimi Faust friends now? In an interview, Faust opened up about the state of their relationship, and unfortunately, it looks like things haven't improved much between them.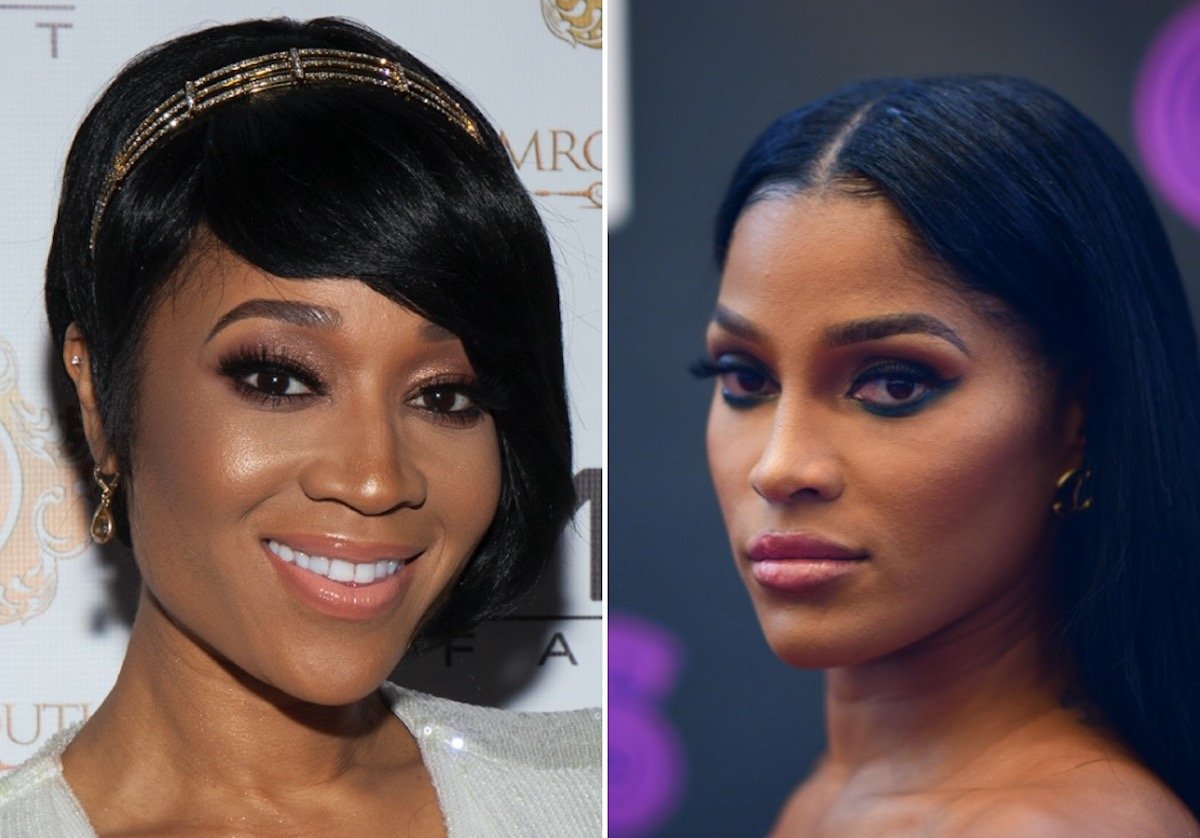 Mimi Faust addresses her relationship with Joseline Hernandez
Faust was on Fox Soul's Get Into It With Tami Roman when the host asked for an update on her relationship with Hernandez. Scrunching up her face, Faust confessed that their relationship remains damaged.
She also said that, at this point, she can't imagine "ever" being friends with Hernandez. "Never ever. Not in this lifetime, maybe not even the next. I don't f*ck with that lady," she continued.
But when it comes to Hernandez's daughter, Bonnie Bella, 4, whom she shares with Stevie J, Faust had more positive things to say. "I love her daughter. I have no issue with her baby. That's my daughter's sister," she said, referring to her and Stevie J's 10-year-old daughter Eva.
Mentioning how she's even shared Eva's toys with Bonnie, she repeated, "I don't have any issue with the kids. I don't have any issue with Bonnie. Like, she is an innocent human being in this whole situation. Her momma on the other hand?" she continued, letting her voice trail off as she shook her head.
What about Mimi Faust and Stevie J's relationship?
In the same interview, Faust spoke about her relationship with Stevie J. As fans know, the two went through many highs and lows during their 15-year relationship, but now, Faust says they're in a "much better" place. She's even fond of his wife, singer Faith Evans, who married Stevie J in 2018 after a decades-long friendship. "I love Faith! Faith is my baby mama!" she told Roman, laughing.
Mimi Faust, meanwhile, is fresh out of a relationship
As far as her own love life, Faust is a few months out of her relationship with basketball star Tamera "Ty" Young. The two were together for over five years, some of which were chronicled on Love & Hip Hop: Atlanta. They became engaged in the summer of 2020 but split early the following year.
As for what went wrong, Faust told Roman that things fell apart shortly after Young popped the question.
"I think the turning point for me was engagement… that's not what I wanted," she admitted. "I had expressed this to Ty, but Ty is a born athlete, she's a natural-born winner, she's just used to getting what she wants. And so that is what she wanted and she pressed forward with what she wanted, regardless of anybody else saying how they felt about it."
Still, it seems there's a chance the two could reconcile one day. "You know, life is funny," Faust said when prodded on a possible reconciliation, "Life is weird. Life is strange."