'Love & Hip Hop Atlanta' Star Bambi Denies She Was Once Her Husband's Side Chick
Love & Hip Hop Atlanta star Bambi has been on the receiving end of much criticism from viewers for alleging that her castmate broke girl code. Viewers of the show called out Bambi's hypocrisy for claiming she does not respect women who "go after" men that are involved.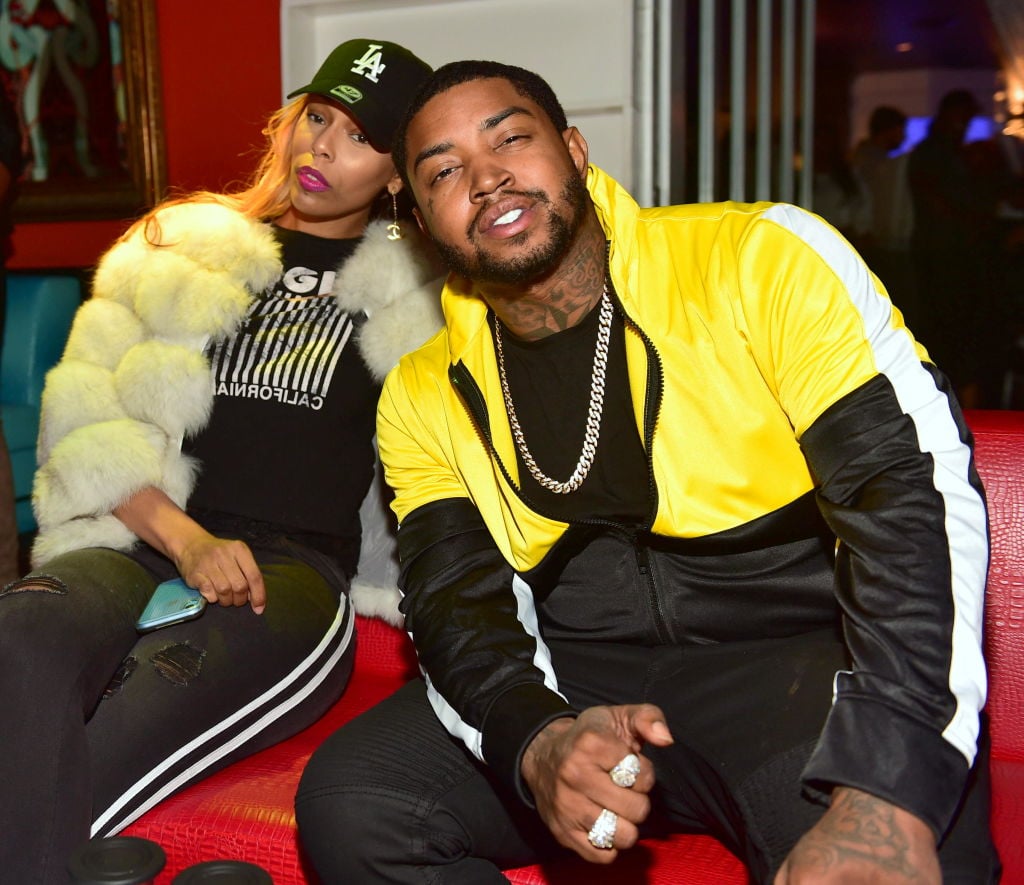 Fans have accused Bambi of not only dating her current husband while he was engaged, but also dug up old video footage of Bambi in a compromising position with her married co-star, Kirk Frost. Bambi denied all claims in a recent Instagram live Q&A.
Bambi speaks on the criticism she's received for her refusal to befriend co-star, LightSkinKeisha
Viewers referred back to an old clip of Bambi in a compromising situation with Frost after she accused LightSkin Keisha of breaking girl code by dating a former boyfriend of her friend. The clip showed Bambi in a hot tub with a married Frost at a party arranged to give Frost the opportunity to cheat. Fans quickly reminded Bambi of the incident on Twitter and questioned her stance on "girl code" when they felt she was a culprit in the past.
Bambi addressed the backlash previously, insisting she did not know Kirk nor his wife, Rasheeda. She doubled down on her claims during the Instagram live.
" I didn't know Kirk like that at the time, I didn't know Rasheeda. I didn't know what the f–k was going on in their relationship," she said. " I was single, I was with a single person at the same time, so that don't even got nothing to do with it. One don't even have nothing to do with the other. Nobody was kikiing with Rasheeda and then f–king on her man."
She also cleared up confusion that she accused LightSkinKeisha of "stealing" her friend's boyfriend. Instead, she alleged that her co-star was friendly to her friend, only to begin dating her partner later.
"She was with my homegirl calling her 'sis,' all in her house, all in her clothes, talking about 'oh my God, I love y'all relationship," she explained. "Y'all so cute.' And then at the same time, you f–king on her man. So she didn't take nobody's man. My homegirl, she actually broke up with the n–ga and [Keisha] was able to slide in."
Bambi denies allegations that she started dating her husband, Scrappy, while he was engaged to his ex
Another reason viewers were quick to call out Bambi for her accusation against LightSkinKeisha is because Scrappy's ex, Erica Dixon, alleged that Bambi began dating Scrappy while they were engaged. Dixon confronted Bambi about it during the season 3 reunion.
"Bambi why you so pressed when you was quick to f–k him when we was engaged," Dixon asked Bambi. "So you know what it's like to be in her shoes," she continued, referring to another woman that Bambi accused of wanting to be with Scrappy despite the two dating.
To make matters worse, Dixon pulled out a receipt to show that she and Scrappy were recently intimate. Scrappy took a lie detector test to prove his innocence, and failed. Still, he and Bambi married in 2017.
Bambi spoke about Dixon's claims during the Instagram live chat.
"No! First of all, at the end of the day, if that was my position it would still be my position. I've never been a side anything," she said. "So if you can roll back some footage of me f–king with Scrapp when he was in a relationship, please find it for me. I want facts."
Fans once again pointed to footage of Bambi and Scrappy pursuing one another during the early seasons of the series while he was engaged to Dixon, but Bambi says that Scrappy and Dixon were not to together at the time.