'Love & Hip Hop': Brandy Speaks for the First Time About Blinding This R&B Singer in One Eye
In what seems to be the first time she's speaking publicly about it, Brandy has revealed more about the incident in which she blinded one of the members of Immature in one eye. She was on a recent episode of Love & Hip Hop with her brother, Ray J.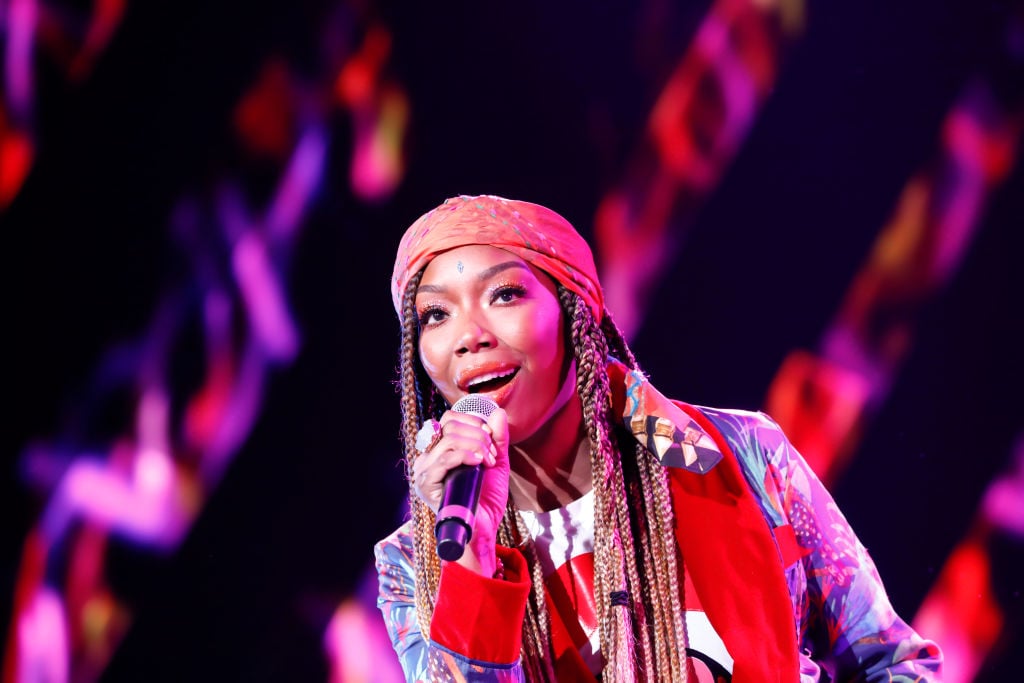 This singer revealed that Brandy was the person who blinded him
A few weeks ago, R&B group Immature (IMx) gave an interview in which one of their members, Jerome "Romeo" Jones, revealed the reason behind his trademark eyepatch.
Fans speculated for years that he had an eye condition, but the singer said that Brandy, who sang background for the group with her brother Ray J, threw a book and it hit his eye. The book was allegedly through when she was fighting with Romeo's group member, Don "Half Pint" Santos.
He said in an interview with Nick Cannon, "It's true Brandy blinded me, Her and Half Pint got into [an argument]. And she had a book in her hand and tossed it back, not thinking anyone was that close. She cut my retina, detached it, [and] the lens to my eye had fell out."
What Brandy says about the incident
Brandy talked about the incident in an episode of Love & Hip Hop: Hollywood that she appeared in. The episode showcased she and Ray J talking about doing a joint music project. Ray J revealed that he could possibly be going on tour with Immature after doing a show.
On Immature, "I'm concerned about seeing him [Romeo] because I don't know if he knows that what happened with the whole eye thing…it wasn't intentional. I could never do something like that intentional because I had a lowkey crush on Jerome back in the day."
"It was like a Jehovah's Witness book that had the sharp concerns on the side. I threw the book out and it flew out to Jerome's eye. I don't think I'm really over that because you know Jerome had hazel eyes. I don't want him to feel uncomfortable."
If Brandy does end up having interactions with Romeo and the group, hopefully, all parties can put the past behind them.