'Love & Hip Hop': Cyn Santana Breaks Silence After Audio Leaks of Her Hinting at Joe Budden Domestic Abuse
After audio leaked of a conversation between Love & Hip Hop's Joe Budden and Cyn Santana, the latter has posted a video addressing the matter. This comes as domestic violence allegations continue to circle Budden after Tahiry Jose did an interview.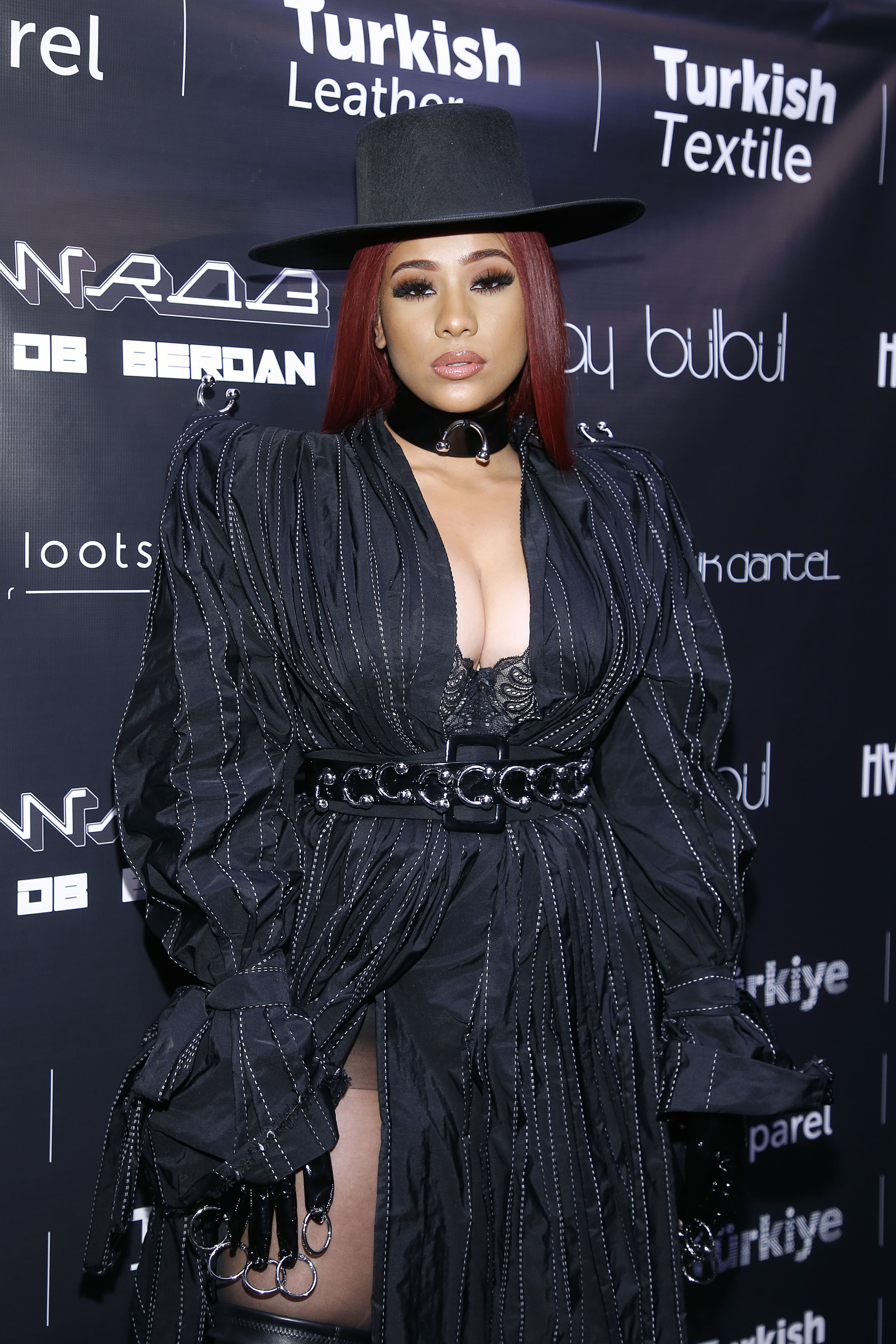 Amid Tahiry Jose's Joe Budden allegations audio leaks of Budden and Cyn Santana
The recent chain of events was ignited once Tahiry Jose went on Hollywood Unlocked and levied abuse allegations against Budden, who she was engaged to at one point. She made lengthy statements about what she claims to have dealt with while speaking with the outlet.
Budden rebuffed these claims and said Jose was lying. "For me, this was nasty and disgusting and for too many years because I've chose to remain quiet about certain things just so you could continue a certain narrative," he said on The Joe Budden Podcast. "Those days are over, now what was alleged here let me start with this young lady is a liar a cancerous toxic liar."
With all of this happening, audio happened to surface on YouTube in which Santana seems to make reference to abuse at the hands of Budden. In the recording, Budden states, "Everything that we're discussing, I swear it would go so much different if you and I could talk." Santana responds with, "Oh, you mean in person so you can chase me again and drag me? I'm good." Budden denies this in the recording.
Here's what Cyn Santana says about the audio leak
After the audio made its way online, Santana addressed it in a nearly-10-minute-long video she posted on Instagram. She doesn't necessarily talk about the leak itself and chooses to focus on speaking about the negative impact and results of the leak.
"Because the mental health of my son and my family is so important to me," she said. If there is anything coming to disrupt my son's peace, my peace, the father of my son's peace, my family's peace, I'm a lioness…this mother right here, I'm not the one."
She said that someone she was once close to was the person who leaked the recording. "During the time when I was going through what I was going through, probably one of my most vulnerable times," she explained. "I confided in someone I considered a sister, I confided in someone in my eyes that looked like someone that was genuinely trying to help me and my son, and just help me figure my life out. I was confused, I was lost, I was many things, whatever, that doesn't matter I dealt with that."
Santana didn't directly address what she said in the audio, only that her privacy had been violated. "For my privacy to be completely violated for the privacy of my family, and to have my son in the middle of all of this, absolutely not," she added. "And to the bum a** b*tch that leaked this, I'm not going to worry too much about you baby, you don't move nothing over here."