'Love & Hip Hop': Did Apryl Jones Get Lil Fizz Fired and Will Omarion Return to the Franchise?
If you thought the aftermath of Lil Fizz and Apryl Jones' breakup was over, think again. The controversial relationship between Omarion's B2K bandmate and the mother of his kids may have run its course, but it is still having impacts. Reportedly, one of Jones' former partners could be leaving Love & Hip Hop and another could be returning.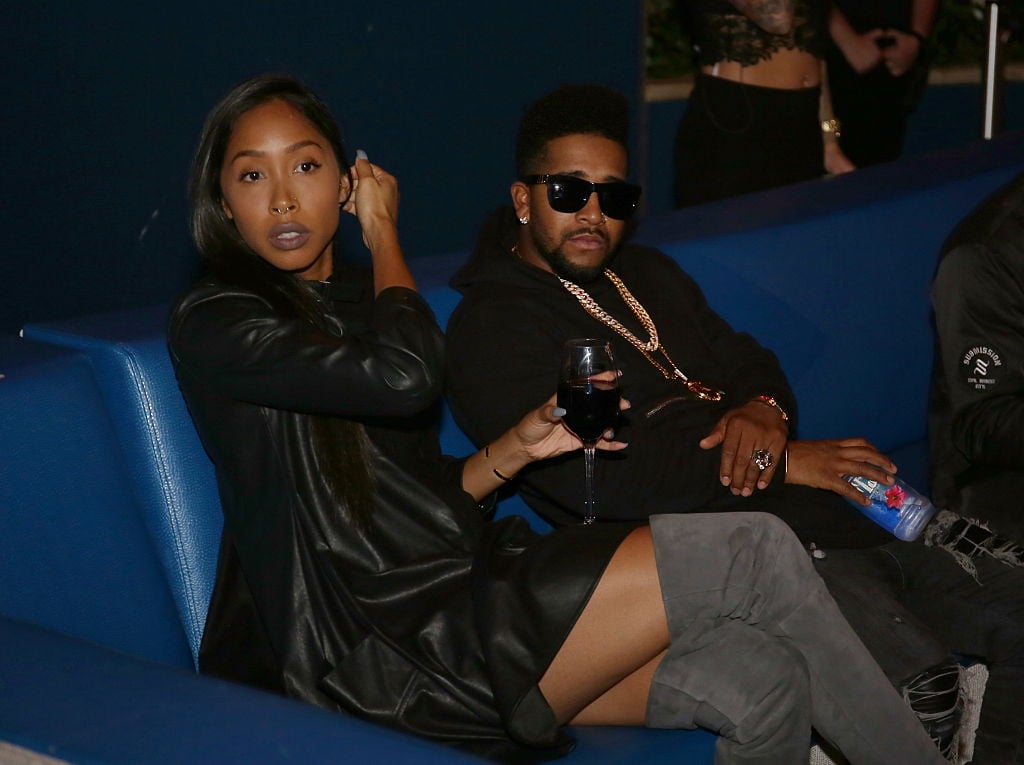 A report claims that casting changes are coming
Fans are convinced that Omarion parted ways with B2K on the new Millenium Tour due to Lil Fizz's relationship with his ex and the mother of his children, Apryl Jones.
Now, some new information seems to claim that the fallout of Lil Fizz and Jones' relationship may impact the former's status on the reality series, Love & Hip Hop: Hollywood.
MTO News put out a report that says Lil Fizz is leaving the show allegedly due to Jones, who doesn't want him on the show. On top of this, producers reportedly want Omarion to return to Love & Hip Hop.
An alleged insider told the website, "Apryl doesn't want him on the cast, and we're trying to get Omarion back. So Fizz will no longer be with us."
The insider also said that while casting decisions aren't exactly official yet, his chances of returning to the series are "slim."
Apryl Jones recently talked about being single
Fueling the rumors that Lil Fizz may no longer be on the show along with the report is a recent Instagram live by Jones.
In the live session, she told fans that she was single until she gets married.
"Let me just also say this 'cause y'all keep asking me if I'm single, so I am gonna address this," she said. "I will always be single, even when I'm in a relationship. You wanna know why? Until a motherf****g ring is on this finger, I'm single as f**k! I really believe in that. So, that's just what it is. I'm always gonna be single until there's a ring on this finger… I'm single until I'm married." 
Love & Hip Hop: Hollywood returns on VH1 later this year.