'Love & Hip Hop': Erica Dixon Said People 'Wished Death on Her Children' After She Said She Won't Vaccinate Them
Love & Hip Hop star Erica Dixon caused major controversy earlier this year when she gave anti-vaccination viewpoints on social media and revealed that she would not be vaccinating her young twins. Not too longer after this, she said in an interview that people "wished death on her children" after her controversial tweets went viral.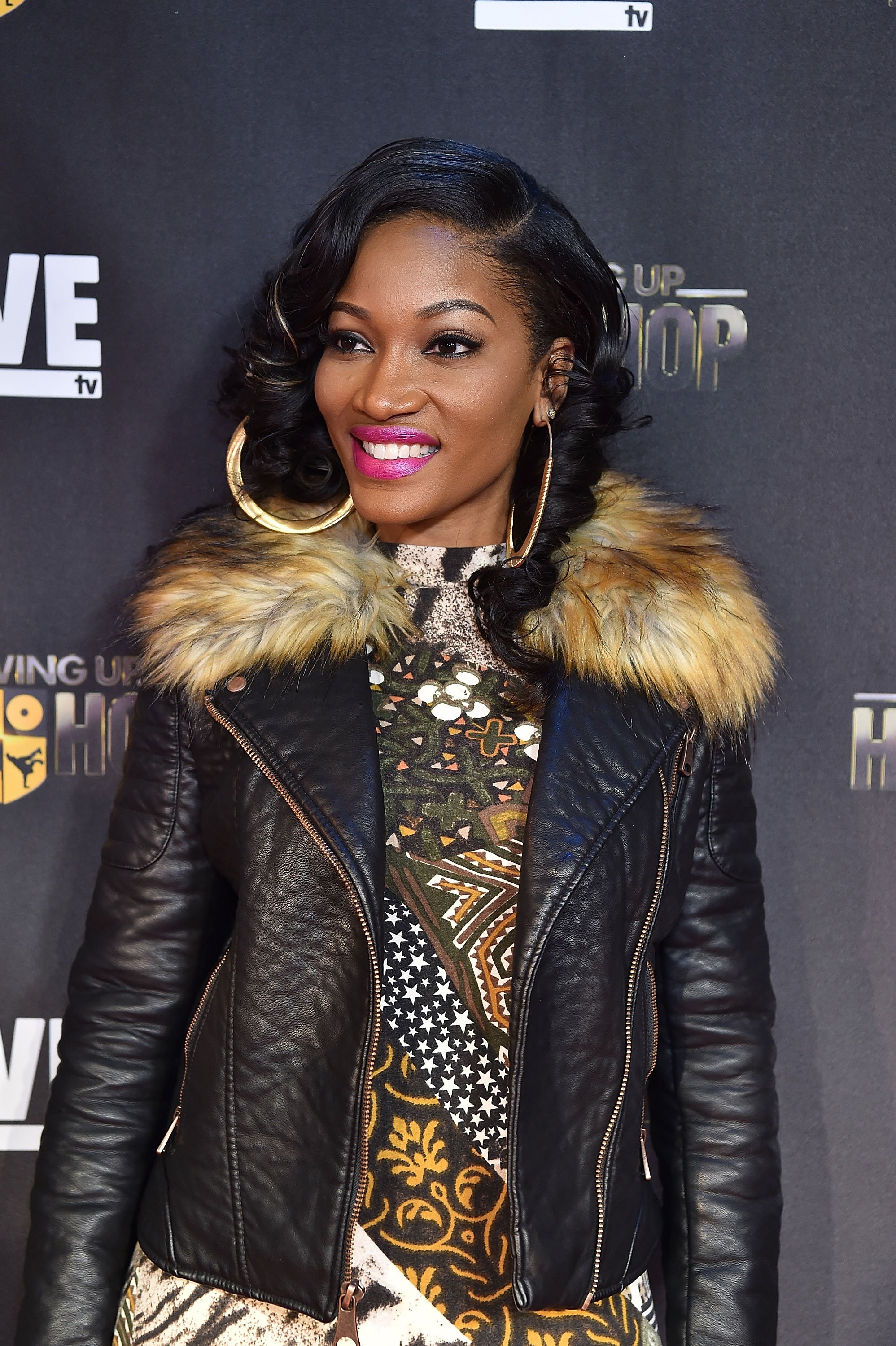 Who is Erica Dixon?
As one of the original stars of Love & Hip Hop: Atlanta, Dixon was a main cast member for seasons 1-4 of the show. She returned as a supporting cast member for the seventh and eighth seasons of the show. On the show, the majority of Dixon's storylines have revolved around her relationship with her ex-boyfriend, Lil Scrappy. She and the rapper have a daughter together, Emani. Her time on the show has also documented the feud she had with Lil Scrappy's mother, Momma Dee.
When she was on the show in the eighth season, her storyline revolveed around the birth of her twins, Embrii and Eryss. The later seasons have also seen her feud with Lil Scrappy and and his new partner, Bambi, while resolving things with Momma Dee.
RELATED: 'Love & Hip Hop': Report Alleges Omarion Ended Relationship With Apryl Jones Because of Apryl's Thirst for Fame and Her Close Friendship With Fizz
The controversy surrounding her statements
Dixon first fueled controversy in January when she tweeted, "My twins are 8 months now. Never been vaccinated and have never been sick."
When she began to get backlash, Dixon doubled down on her statements. "People are dying everyday from several disease [sic]. You do realize it's 2020 and vaccinations are preventative measure[s] in hopes that the body builds an immunity to the disease put in the child's body," she said.
Someone brought up that kids who are not vaccinated could get classmates sick at school, Dixon continued to maintain her position. She said, "Vaccinated children get people sick too. The risk is the same and they will be attending regular school."
What she said about the backlash
Soon after catching heat for what she said, Dixon did an interview with The Jasmine Brand, speaking about the response to her posts.
"I really didn't know it was so a controversial subject. To each it's own but mine won't be vaccinated," she told the publication. "And for those saying negative and disrespectful things – [it's] hilarious. My children would be nowhere near them or their's anyway."
Dixon said that she was vaccinated as a child and that Emani was initially vaccinated as well. But, she said the twins' father is vegan and she also became vegan and they began looking into not vaccinating the kids. "The twins father is vegan," she said. "He definitely is against the twins getting vaccinated. I went vegan prior to my pregnancy and throughout as well…I did some research and asked questions as they saw their pediatrician…My research consisted of reading about both vaccinated and unvaccinated children, [and] how it would affect them when it came to daycare and school, side effects, risks etc."
In the interview, Dixon said that her kids will be able to attend school if a waiver is signed. She also said that vaccinating the kids was presented as a choice by the pediatrician.
"Everyone is free to form their own decision when it comes to their children," she continued. "We have to learn to agree to disagree without being disrespectful. Especially those that wish death on my children because they aren't vaccinated. I would never wish death on anyone's child – vaccinated or not. Then again, the internet gives a lot of people heart because they wouldn't dare say half of what that say via social media to my face."