'Love & Hip Hop Family Reunion' Episode 1 Highlights Cracks in Some Relationships
VH1 chose not to leave Love & Hip Hop fans hanging and launched a series of specials, including Love & Hip Hop Family Reunion. While each of the cast members showed up with a spring in their step and love in their hearts, it became clear not everything was peachy.
Who's in the lineup for this reality miniseries? VH1 brought each city to the family reunion table with Trick Daddy, Trina, Yandy Smith-Harris, Mendeecees, Apryl Jones, Bambi, Erica Dixon, Fizz, Joy Young, Judy Harris (Mendeecees' mom), Karlie Redd and her daughter Jasmine, Momma Dee, Ray J, Paris, Scrappy, Sierra, and Yung Joc.
Here's a look at which LHH family members are experiencing fractures in their relationships and how this may play out over the remaining five episodes.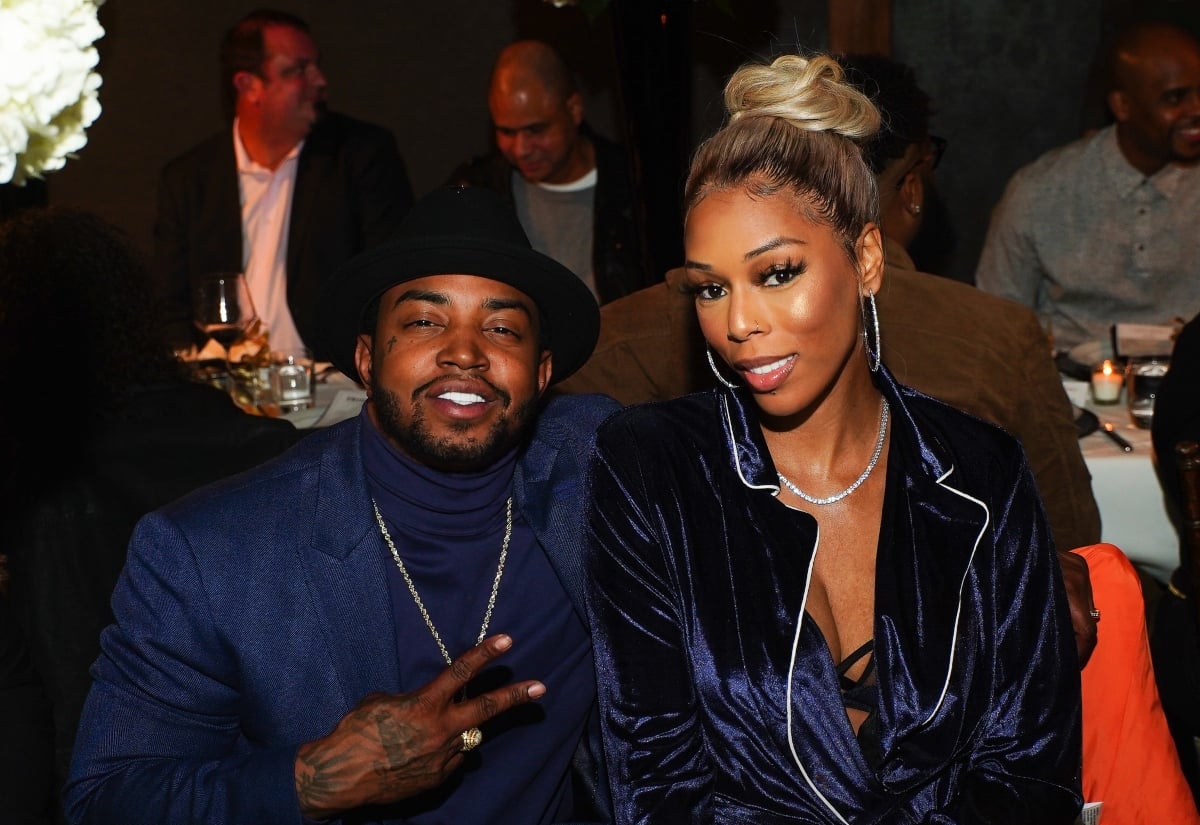 Scrappy, Bambi, Momma Dee
Bambi and Scrappy are married with two children now, but Momma Dee is still running interference. During the welcome cookout, she told Sierra she heard Scrappy say maybe he and Bambi should get a divorce.
"We need to fix it," Momma Dee said to Sierra. Once word got back to Bambi (via Sierra), she was adamant that she didn't want her mother-in-law gossiping to people at a BBQ. Behind the scenes, she admitted there's some truth to it.
Later, at the girls' night party, Bambi didn't want to approach Momma Dee on the spot, but she changed her mind. She pulled her aside.
In her confessional, Momma Dee admitted she "accidentally" texted Scrappy his ex-girlfriend's phone number and claims that's why Bambi is upset. When Scrappy saw them talking, he went over and learned Momma Dee told Joc and Sierra that he and Bambi are headed for a divorce. Scrappy was pissed and ready to leave.
Momma Dee said, "I'm just trying to fix their marriage."
Karlie and Sierra
Karlie Redd was still upset with Sierra from the last season of Love & Hip Hop: Atlanta. She said Sierra mocked her about her relationship with Arkansas Mo.
Karlie admitted to getting back at Sierra in the blogs and implied Sierra is a clout chaser. Sierra asked to talk, but Karlie refused. Karlie said in her confessional that she feels Sierra hasn't been a true friend. On the flip side, Sierra doesn't want to beef.
Toward the end of the episode, Sierra asked Karlie for a sidebar, but Karlie wanted neutral mediators. Yandy and Bambi helped sway the conversation.
Sierra apologized again and Karlie said Sierra has never shown her the same level of love. Sierra said she messed up. Karlie harped on it and said she doesn't want to hear excuses from her about being a bad friend. After some tears, they finally make up.
Karlie and her daughter Jasmine
Jasmine has been on the show before, but this time, she shared something about her relationship with her mom. She said she was raised by her grandmother and Karlie didn't spend enough time with her. That affects their bond today. Viewers will seemingly learn more in future episodes.
Yandy and Judy
Yandy wanted this weekend getaway to be about her and hubby, but Mendecees sprung his mother on her at the last minute.
Ms. Judy tagged along for the family reunion and it was a total surprise to Yandy. With Mendecees recently getting out of prison, everyone is pulling for his attention and the couple hasn't had time to themselves.
Mendecees called for a family meeting and Judy says Yandy took him away from her. She's upset she hasn't really seen him after his release from prison. But according to Yandy, she's been with them nonstop. Mendeecees wants intimate time with Yandy but he doesn't want to snub his mother. They'll surely find a way to make peace.
Tune in for VH1's Family Reunion special each Monday at 8 p.m. EST.