'Love & Hip Hop': Fans React to Moniece Slaughter Shading Hazel-E Photo
If you are familiar with Love & Hip Hop, then you know that Moniece Slaughter and Hazel-E aren't exactly friends. Slaughter made it clear where she stands when she commented on a photo of Hazel-E on social media. In the comment, she made sure to include a dollop of shade.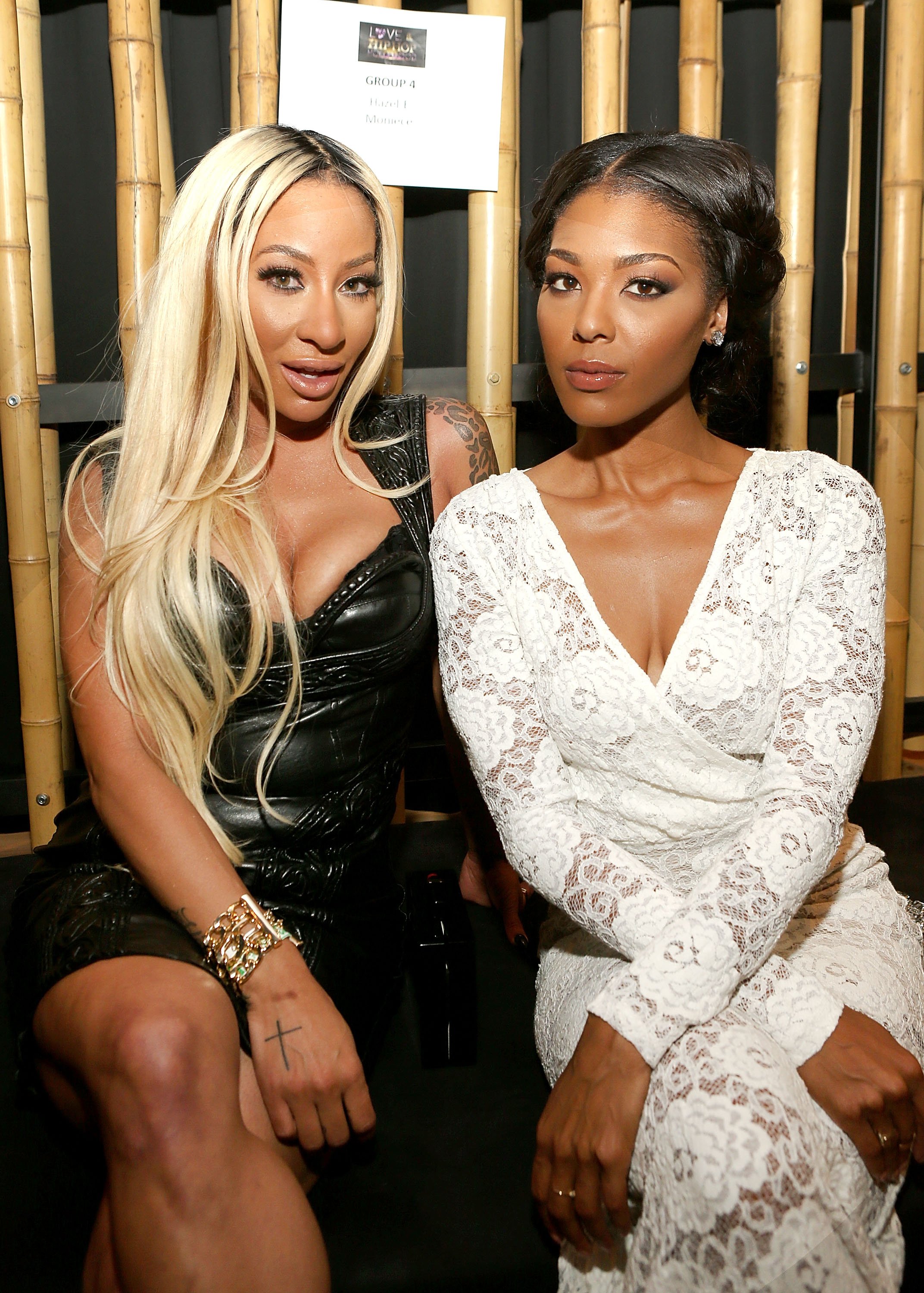 Hazel-E and Moniece Slaughter on 'Love & Hip Hop'
Both Slaughter and Hazel-E, whose real name is Arica Adams, are original main cast members of Love & Hip Hop: Hollywood. Slaughter was a cast member for the first five seasons. She was a supporting cast member in the most recent sixth season. Hazel-E was a main cast member in the first and second seasons. She was a supporting cast member in the third season before being upped to back main cast member status for the fourth season, which is her last one to-date.
Both women have been involved with a lot of drama on the show, mostly as a result of relationship turmoil. They have also feuded with each other while on the show and don't seem to be on good terms. As UpNewsInfo notes, Hazel-E said that she would slap her back in 2017, which was Hazel-E's most recent year on the show. Hazel-E said, "I don't know, so when I see her which is probably why I haven't seen her in scene, I'm just gonna smack the dog s**t out of her and that's just going to be that cause this little b***h ain't gonna do nothing else. She's not going to pull up on me like she did Alexis because she knows that I'll have all of L.A. on that a**."
In response to this, Slaughter said, ""Oh I'm for sure gonna slap you Tucan man. Issa wrap."
Moniece Slaughter had something to say about a photo of Hazel-E
It all started with Hollywood Unlocked posted a photo of Hazel-E on their Instagram page. They wrote for the caption, in part, "#HazelE shows off her fresh face." In Hollywood Unlocked's Instagram comments, Slaughter said, "Mmmmm If I don't have anything nice to say I shouldn't say anything at all. So that's all I'ma say."
A lot of fans responded and seemed to think that Slaughter should have kept the comments to herself. One person said, "How about just not even saying anything at all?"
Another person commented, "It's amazing how people wake up with negativity. Why not keep it to yourself?"
"But u said something… not saying anything at all wouldve been to keep scrolling," commented someone else.
Hazel-E seemingly hasn't acknowledged Slaughter's comments. Several years after exiting the Love & Hip Hop franchise, Hazel-E can now be seen appearing on the WE tv series, Marriage Boot Camp: Hip Hop Edition. She currently appears on the series with her fiancé, De'Von Waller.