'Love & Hip Hop': Fans Were Not Here For Karlie Redd's Response to Alexis Skyy's Human Trafficking Story
Reality TV may be well-known — and even beloved — for its moments of manufactured drama, but the platform is often the site of heartfelt and meaningful explorations of real-life problems. In a recent exchange on Love & Hip Hop, things took a turn from the petty to the serious when Karlie Redd started questioning Alexis Skyy on her story about being a victim of human trafficking as a teen. 
Fans are not at all impressed with Redd's response to the situation, and support for Skyy is stacking up fast.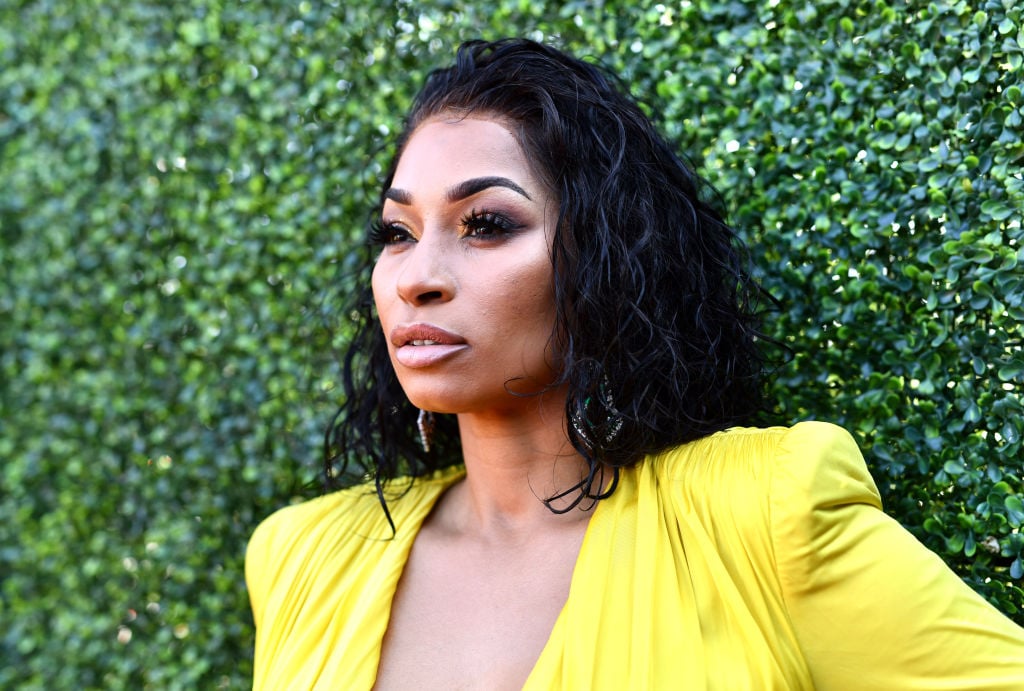 Karlie Redd is a long-time cast member
Redd has the distinction of being one of the original cast members on Love & Hip Hop, which has spanned several cities and iterations since its 2011 premiere. Redd has been in the center of several dramatic moments over the years. For a show with "love" in the title, fans likely expect a lot of relationship drama, and Redd has been caught in many tangled webs on this front. She has had relationships with several male cast members including Benzino, Yung Joc, Lyfe Jennings, and Sean Garrett. 
Redd has also been in some heated feuds on the show. The most notable one is her feud with K. Michelle, which was a major plot point for the first two seasons of the series. The pair later patched things up, but Redd has earned a reputation as someone who is often in the middle of drama. Fans have also watched her multiple business ventures unfold over the rest of her time on the show. 
Alexis Skyy has made multiple appearances on the show
First appearing briefly in season five of Love & Hip Hop: Atlanta, Skyy became a regular cast member on the show in season four of Love & Hip Hop: Hollywood. Much of her time was spent in rivalries with multiple women. The drama centered mostly on her feud with Masika Kalysha, who became pregnant by a man that Skyy was dating. 
Skyy came back to the show in season nine of Love & Hip Hop: New York. In addition to her music career and appearances on the show, Skyy is an entrepreneur who has opened up about her struggles as a businesswoman. Much of her story on the latest version of the show focuses on her efforts as a single mom. She has also used the show as a platform to open up about her past history as a victim of human trafficking. 
Karlie Redd questions Alexis Skyy's story
Skyy opened up about her experience as a victim of human trafficking during an event. She explained that when she was 15, she was a runaway who was tricked into thinking she had found a place to live but who was actually being sold to men for sex. She was trapped in that house and struggled to get away from the people who held her captive. 
While the other women listening were sympathetic and concerned, Redd immediately started questioning the truth behind Skyy's claims. She said that Skyy's story did not match up because someone they both know says he met Skyy when she was 16 and that she was "voluntarily" acting out in wild ways. Redd became very upset and insisted that she knows her own story and that she didn't meet the man in question until she was 20. 
Fans are not happy with Redd's response. One fan wrote, "You know what I'm proud of Alexis because for her to openly share her story only to be discredited by Karlie who known for being messy and not lay hands is amazing." Many comments praised Skyy for her growth and class and criticized Redd for being "messy."