'Love & Hip Hop': Former Star Brittney Taylor Criticized for Pro-Tory Lanez Instagram Post
A former Love & Hip Hop star found herself heavily scrutinized when she defended Tory Lanez on social media amid the backlash he is receiving himself. Brittney Taylor posted a statement on Instagram in reference to Megan Thee Stallion's shooting that has riled people up.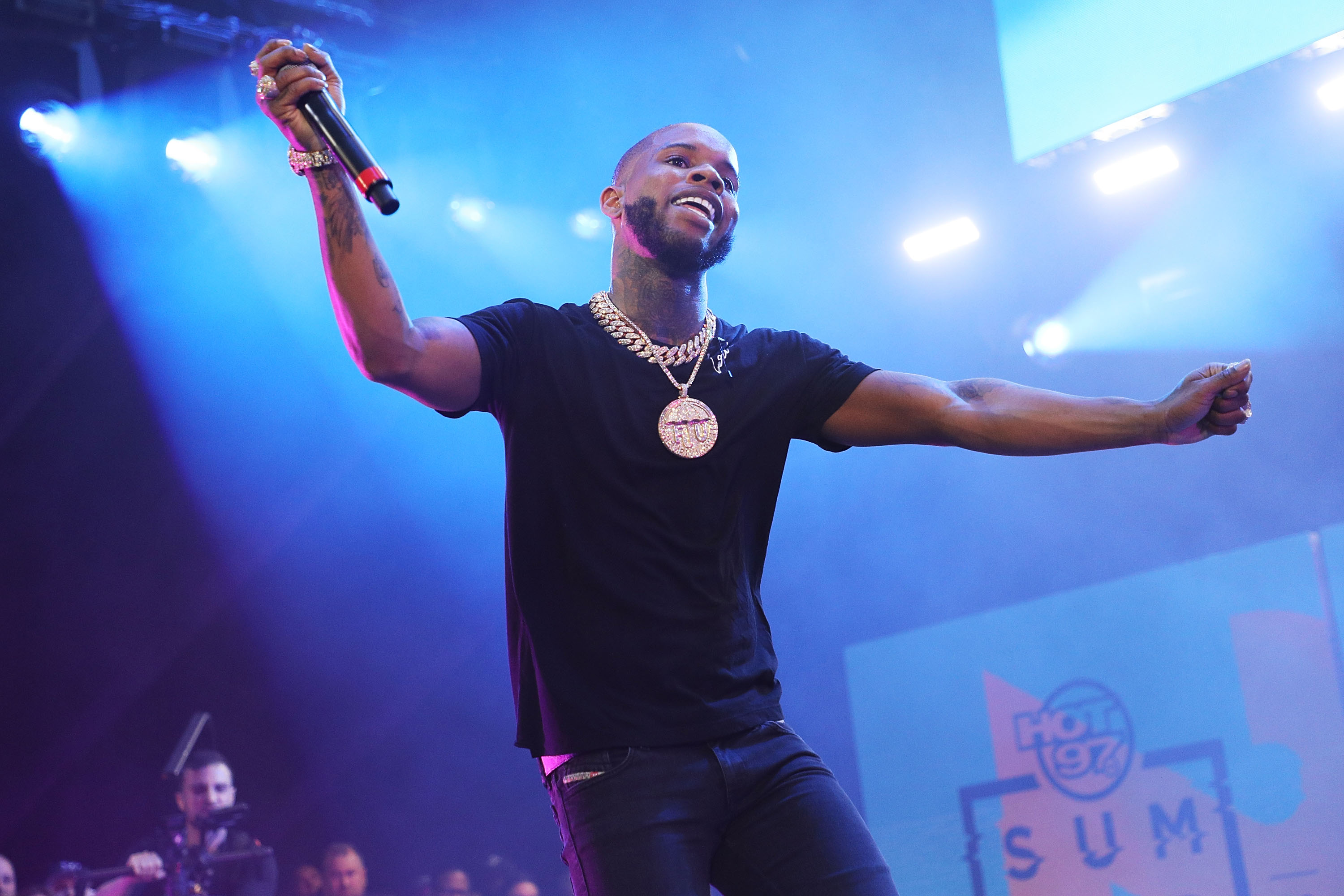 Britney Taylor is the 'Love & Hip Hop' cast member who claimed Remy Ma punched her
Taylor was briefly on Love & Hip Hop: New York in its eighth season as a supporting cast member. She is most known for an alleged altercation with Remy Ma that made headlines outside of the show.
Taylor posted a photo back in April 2019 on social media, appearing with a black eye. She claimed that the black eye was due to Remy Ma punching her in the face at a charity event.
Their beef was documented on the show and this altercation allegeldy occurred due to what Taylor initially said was a misunderstanding surrounding Remy Ma's stepdaughter, Dejanae.
Remy Ma was charged in the case, but the case was dismissed due to conflicting evidence and the witness accounts. The case of what actually happened became difficult to prove. The prosecution's sole witness reportedly stopped cooperating with investigators.
Britney Taylor posted about Tory Lanez and fans aren't feeling it
Taylor took to her Instagram stories to defend Lanez as backlash continues to mount amid allegations he shot Megan Thee Stallion. She insinuated that she has not spoken about her opinion because of how people may feel.
Taylor wrote, "You really need to get out of Tory d *k. I kept quiet and kept my opinion to myself, but you'll mute it now. Get away from that man d**k. You don't know what you're talking about. Just cock ride for free. FOH, worry about yourself and mofos you actually know. They have so much to say about people you only know from phone and TV screens. Man, get moving!"
The Shade Room screenshotted her Instagram story and fans were not too happy about Taylor's remarks.
"So you're telling us to mind our business yet you proceed to comment on other people's business. Make it make sense Jesus," commented one person.
Someone else said, "Ion like how she made it seem like somebody was looking for her opinion."
"Look how someone inserts themselves into something that has nothing to do with them," added another person.
No word on when Love & Hip Hop: New York will return to VH1.