'Love & Hip Hop': Former Star DreamDoll Says She 'Took Advantage' of Reality Television
Love & Hip Hop star DreamDoll may not have been with the franchise long, but she used her time wisely. In a new interview, she talked about getting the most out of reality television.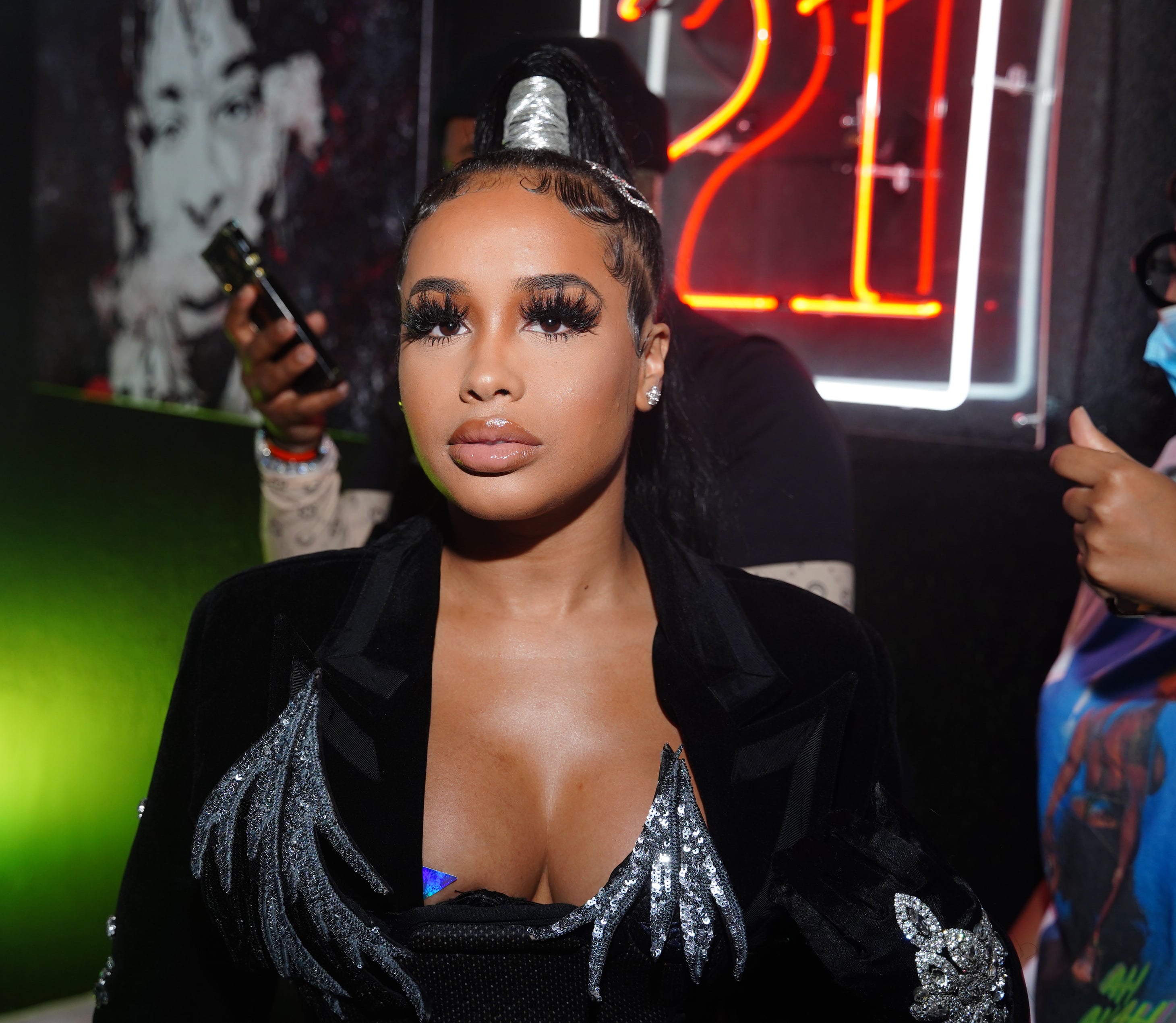 Who is DreamDoll?
Born Tabatha Robinson, DreamDoll is a 28-year-old rapper. She was born and raised in The Bronx, New York. The Love & Hip Hop franchise was not her first brush with reality television. She first mainstream attention for starring in the sixteenth season of Bad Girls Club on Oxygen. She was kicked off the show for alleged bullying and assaulting a fellow housemate.
In 2017, she started her career in rap and went on to release an EP called Life in Plastic. Also in 2017, she began appearing on Love & Hip-Hop: New York for its eighth season as a recurring cast member. She left the show after just one season.
RELATED: 'Love & Hip Hop': Report Alleges Omarion Ended Relationship With Apryl Jones Because of Apryl's Thirst for Fame and Her Close Friendship With Fizz
DreamDoll talks about reality television in a new interview
In a cover story with Rolling Out, DreamDoll talked about her music career as well as her time on reality television.
"I used reality TV and took advantage of it," she said during the interview. "But it's just a little harder when it comes to the rap field for people to separate those two. Sometimes you get judged [by] the things that you do on reality TV, and they can't give you the correct credit for the music. That's how it is sometimes, but there isn't a battlefield that I can't get through."
The rapper also talked about her relationship with DJ Self and how she proved herself to him.
RELATED: 'Love & Hip Hop': Stars Lyrica Garrett and Pam Bentley Almost Come to Blows in 'The Conversation'
She explained, "I told [DJ Self] I used to rap in college at the talent shows and with some of the guys on campus. He told me to come back with a song. I was in Philly and went to the studio and recorded a song. I gave DJ Self the song, and he played it in the New York club Aces when Future was there. Me hearing my voice coming out of a speaker in the club for the first time is something I'll never forget."
She advocates for the awareness of plastic surgery concerns
DreamDoll also talked about about how she and her plastic surgery doctor work with women who have had it rough when it comes to plastic surgery.
She has been opened up about a botched job she had once and how she almost died. "I got my work done in Colombia and like you, I didn't have enough fat," she said in a YouTube video. "I almost died, literally this year I almost died. I got sick and my body was rejecting the injections thru my skin. So I had to go back there because I was so afraid that doctors here in America would cut me up," she said.
Talking in the Rolling Out interview, DreamDoll says they are working to make it easier for others. "My doctor and I have helped women with botched plastic surgery jobs," she said. "We let people send in their stories and figure out how to help,vIt's so cheap to get plastic surgery done illegally. I see so many horror stories of things that are happening to women, and it's fairly expensive to fix it. The removal surgeries can range anywhere between $15,000 to $50,000. There are some women who are paralyzed, their skin is discolored and their body will never be the same. It can really ruin your life."
It seems as if DreamDoll has no current plans to return to Love & Hip Hop: New York or any other reality television franchise.