'Love & Hip Hop': Former Star DreamDoll Turns Down Ex-Boyfriend YBN Almighty Jay After He Shoots His Shot
Rapper and former Love & Hip Hop star DreamDoll has a former boyfriend that's tweeting about her. Rapper YBN Almighty Jay seems like he wants to get back together with her but he may not have gotten the response he wanted.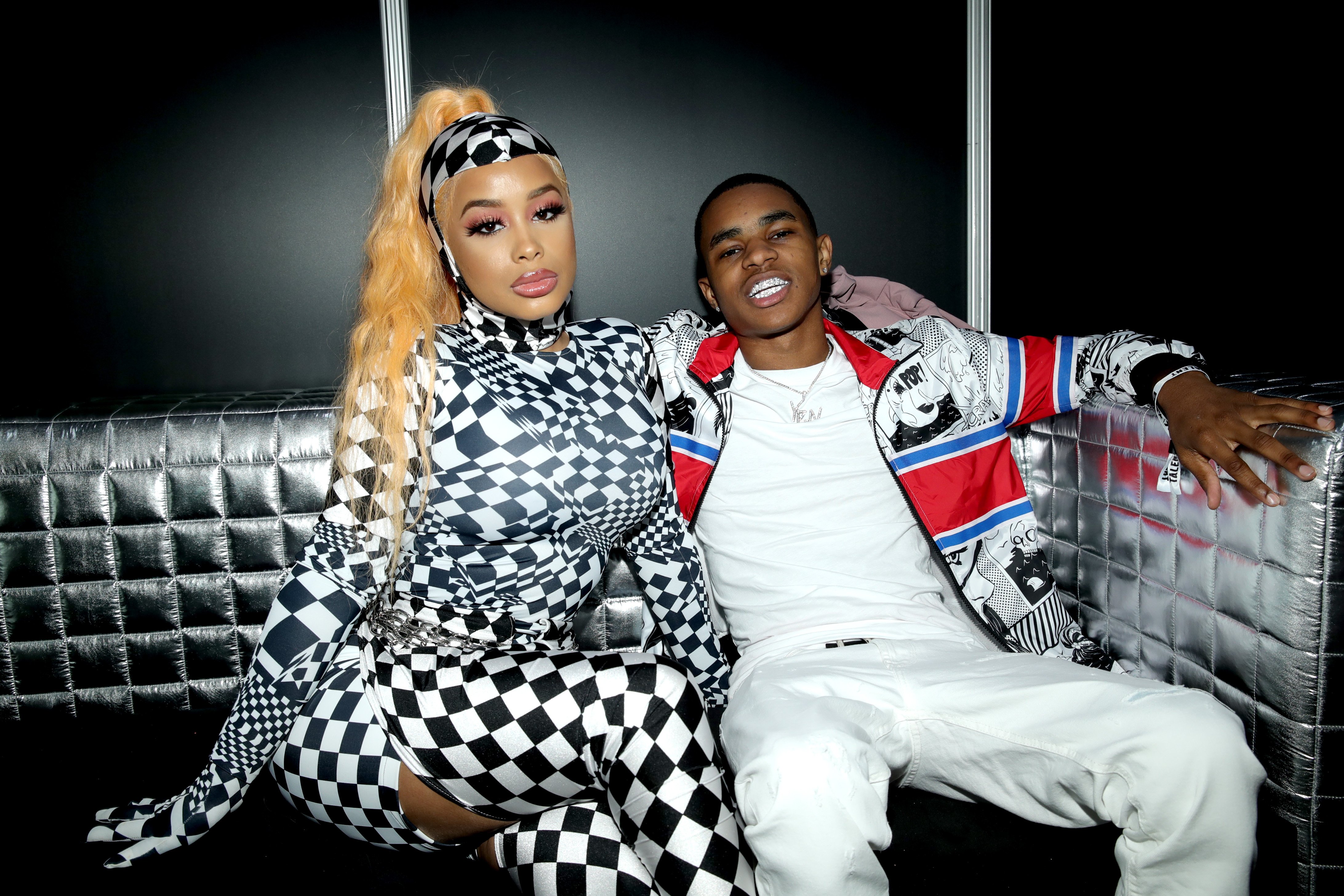 Who is DreamDoll?
DreamDoll is a 27-year-old rapper. Her real name is Tabatha Robinson. She was born and raised in The Bronx, New York. DreamDoll first gained fame for starring in the sixteenth season of Bad Girls Club on Oxygen. She made waves while on the show and was kicked off the show for allegedly bullying and assaulting a fellow housemate.
In 2017, she really began to kickstart her career in rap. She went on to release an EP called Life in Plastic. The same year, she began appearing on Love & Hip-Hop: New York for its eighth season in a recurring capacity. She was on the show for that long, leaving it after just one season.
DreamDoll and YBN Almighty Jay's relationship
DreamDoll was in a relationship with fellow rapper YBN Almighty jay before they broke up about a year ago. On social media recently, YBN Almighty Jay sent out a series of tweets that make it seem like he wants to get back with DreamDoll. In one tweet he said, "I miss Dream." In a follow-up tweet, he added, "Tell her I'm a better man now."
However, when The Shade Room posted YBN Almighty Jay's tweets on his Instagram page, DreamDoll didn't seem interested in getting back with him and is unbothered. She commented on the Instagram post, saying, "Go to sleep you could have any dream you want."
On Instagram, fans agreed with her and a lot of them appreciated the pun that she used. "Lmao that was a good one sis," commented one person. Someone else said, "Funniest comeback EVERRRRRRRRRRR."
RELATED: 'Love & Hip Hop': Former Star Masika Kalysha Seemingly Calls out Fetty Wap in 'Deadbeat Dad' Post
"I'm here for the pettiness! 😂 period Dreamy, NO SECOND CHANCES," commented another person.
Still, YBN Almighty Jay doesn't seem unbothered. After her comment, he tweeted, "I'll love her forever. She know why."
RELATED: 'Love & Hip Hop': Fans React to Moniece Slaughter Shading Hazel-E Photo
Here's what DreamDoll said about their relationship before
Back in 2019, during a YouTube mukbang video with Bloveslife, DreamDoll spoke about her relationship with the rapper. "I just deserve better and I know my worth. I know how I should be treated. I know men are not supposed to put their hands on women and that's just that," she said.
She also said that she was starting to focus on her music, insinuating that the relationship was starting to become a distraction from what was important to her. "I'm trying to focus on my music, and that's basically what I've been doing," she said. I feel like when you're in a relationship, especially being an artist, sometimes it kind of zones you out and you forget sometimes. You'll put being with your boyfriend over your studio sessions, and then that's when you start arguing with your manager, you're canceling shows because of that. I was kind of like losing my focus a lot."