'Love & Hip Hop': Former Star Hazel E's Fiancé Upset as His Male Family Members Slide in her DMs
Love & Hip Hop star Hazel-E seems to have come a long way since her last stint on the reality show. She just recently gave birth to her first child. Now, her fiancé, model De'Von Waller, is calling out of some of his family members for the message they have been sending her.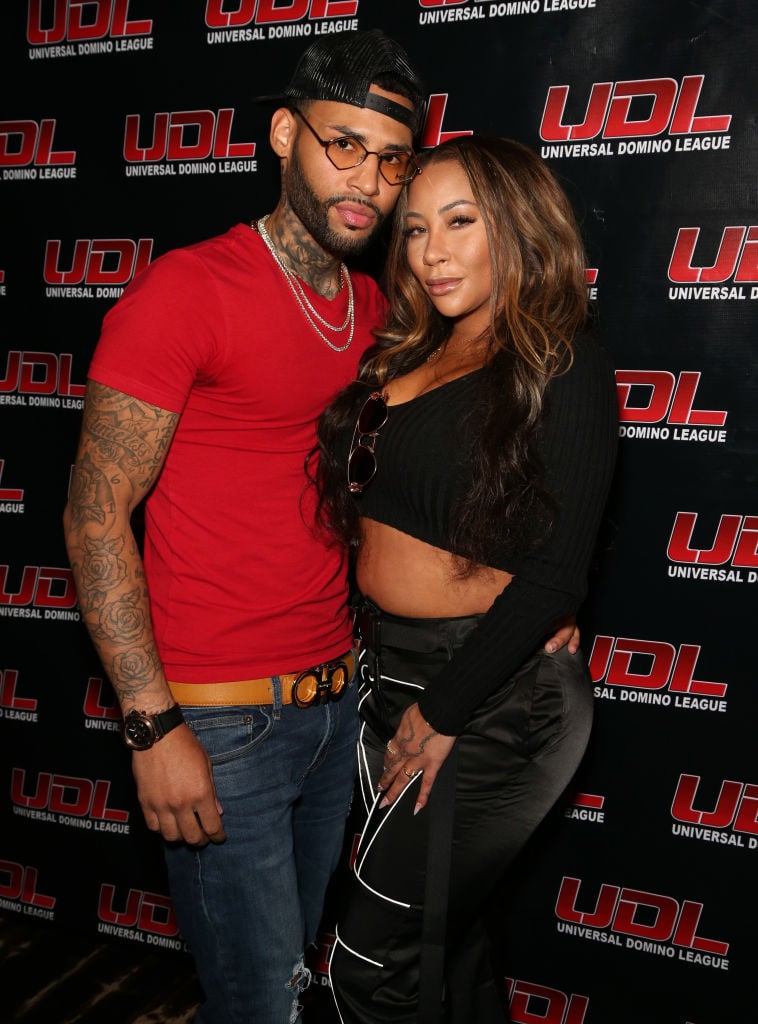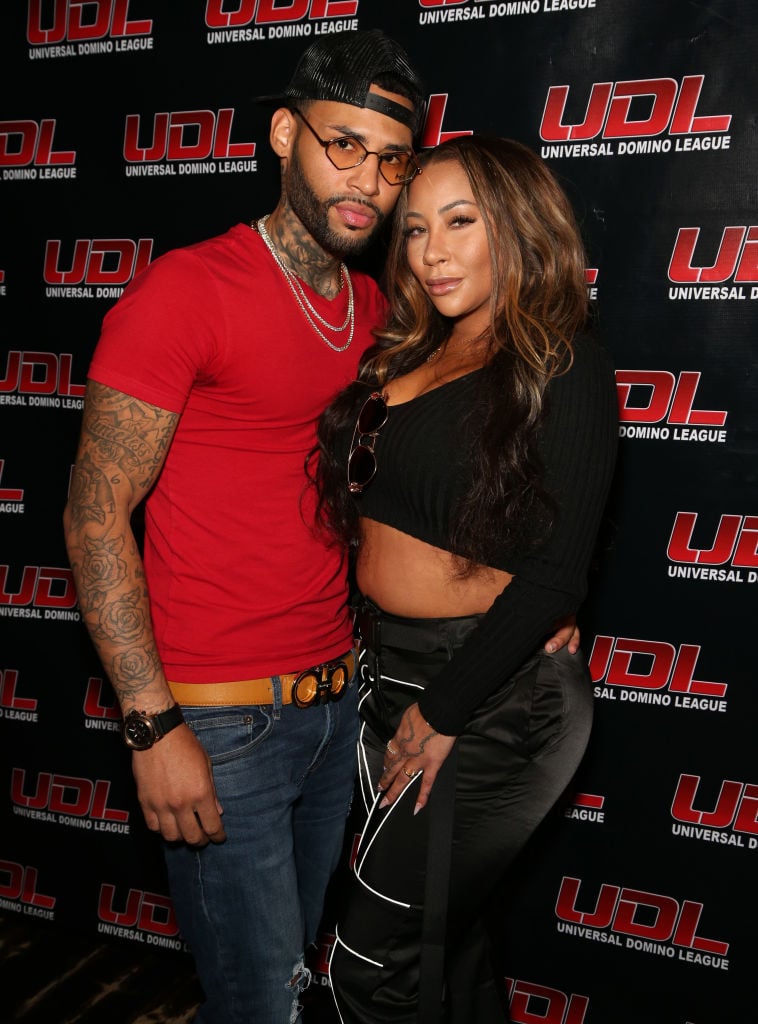 Hazel-E on 'Love & Hip Hop'
Hazel-E, whose real name is Arica Adams, is a publicist-turned entrepreneur and rapper. She was of the original stars of Love & Hip Hop: Hollywood. She starred in the first two seasons before leaving for the third season. Hazel-E would later go on to still return in a supporting role for the third season and in in the fourth season, she was a main cast member once again.
In the first season of the show, she was best friends and roommates with Teairra Mari. The two had several arguments, resulting in them scrapping their living situation. She was also in a relationship with Yung Berg, despite the rapper not wanting to date her. However, Yung Berg began dating Masika Kalysha. This began a bitter feud between the two women.
In season 2, she most notably had her nose broken in Dubai and had to get it fixed. She also had a drink thrown at her by Jason Lee. After all of this, she ended up quitting the show. She still returned in the third season as her feud with Kalysha continued. In season 4, most of here storylines were about her new relationship with the much younger Rose Burgundy. During this time she began stirring up drama and feuds with much of the cast and made controversial colorist and homophobic statements on social media. She was reportedly fired from the show after all of this.
Post-'Love & Hip Hop' for Hazel-E
After ending things with Burgundy, Hazel-E seemed to want to turn her life around. She issued apologies for her prior statements. In 2018, she appeared on Iyanla: Fix My Life with her mother and revealed she was molested by a babysitter when she was younger. In 2019, she began dating model De'Von Waller. They had their first child earlier this month. The two will appear on Marriage Boot Camp: Hip Hop Edition, which premieres in July.
De'Von Waller speaks out about his family members on social media
On his Instagram recently, Waller posted several messages on his stories, in which he alleges some of his male family members have been trying to disrespectfully contact Hazel-E.
"This message is to my d**n men in my family that feelz mad comfortable hitting my wife up in her DM's saying this and that. Ima start putting hands on my own blood," he wrote, as reported by The Jasmine Brand. "You could hit me up n****s to tell me that. Reason why I don't f**k wit a lot of my family cause you n****s think you slick. It's a reaction for every action f****n wit me this is why I don't f**k wit a lot of my family. No respect, that's why THAT family s**t don't mean S**T to me no more #warningshot."
In the second story, he seemed to issue a threatening warning. "Call me da Black cartel when it comes to my lil family. A n***a or a b***h will come up missin f****n wit my family dead a*s #try me."
Marriage Boot Camp: Hip Hop Edition premieres July 2 on WE tv.