'Love & Hip Hop': Former Star Tommie Lee Allegedly Got into an Altercation While in Las Vegas
If a new report is anything to go by, it looks like Tommie Lee may be in headlines for an incident that happened in Las Vegas. The former Love & Hip Hop star was reportedly there over the weekend.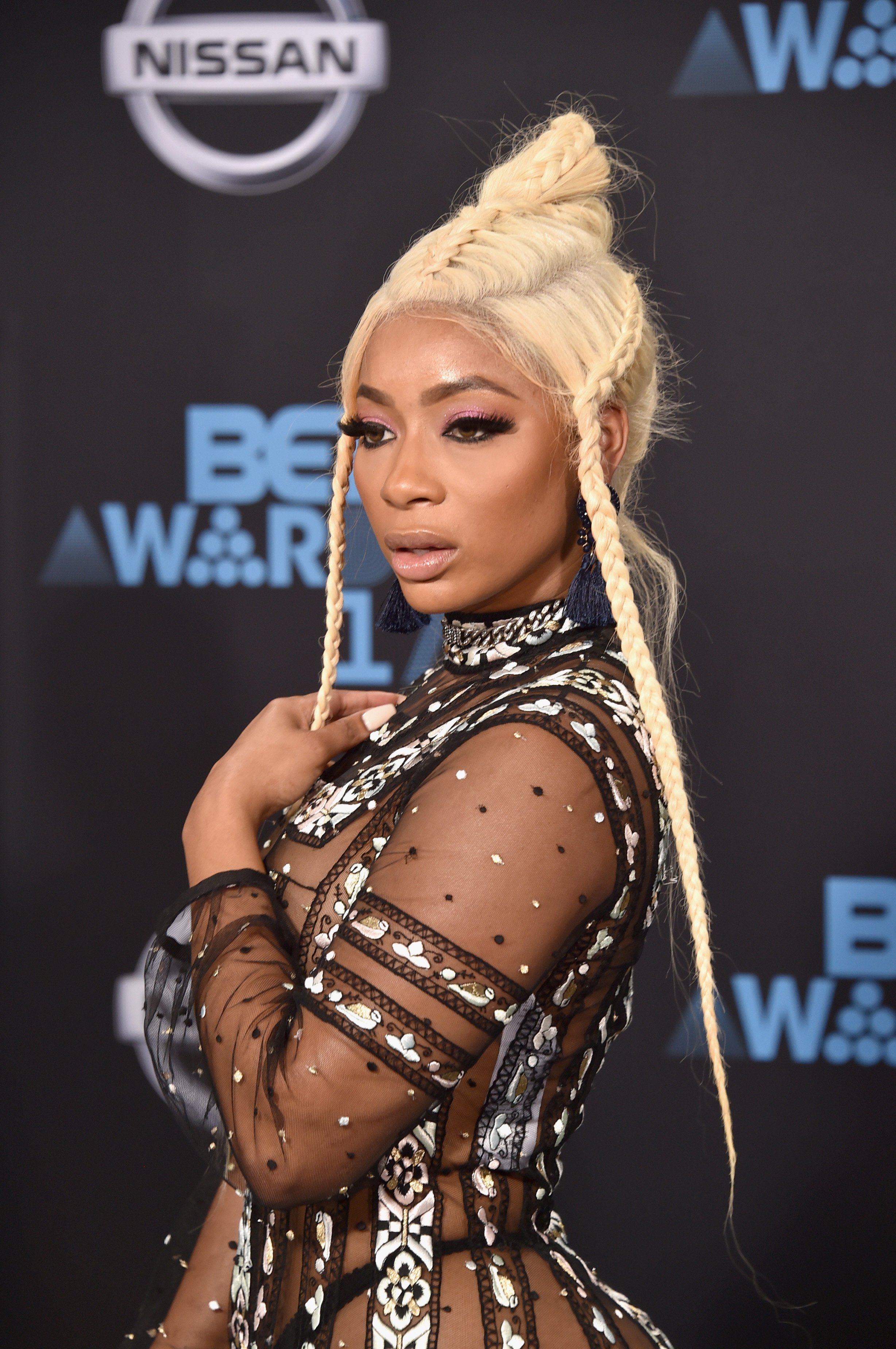 Tommie Lee on 'Love & Hip Hop'
Lee, whose real name is Atasha Chizzaah Jefferson, is one of the most talked-about cast members in the franchise history. She is also one of the most notable stars in the franchise that became popular after joining in a later season. Lee was first a supporting cast member beginning in season 5 of Love & Hip Hop: Atlanta. She then became a main cast member for seasons 6 and 7. Lee also appeared on the Love & Hip Hop spinoff series, Leave it to Stevie, which started Stevie J.
Most of the storylines for Lee on Love & Hip Hop: Atlanta revolved around her and Scrapp DeLeon's volatile relationship. Lee also had feuds with other cast members like Joseline Hernandez. Other storylines included her trying to stay sober and her relationship with her mother.
In 2019, Lee stated last year that she would never return to the Love & Hip Hop franchise, saying, "that era is dead."
RELATED: 'Love & Hip Hop': Former Star Masika Kalysha Explains How She Uses Her Platform on Instagram for 'the Greater Good'
Details of what reportedly happened in Las Vegas
The Shade Room exclusively reported details about an incident that happened in Las Vegas on July 11 involving Lee. The outlet confirmed the information with the Las Vegas Police Department and that it happened at the Aria Resort & Casino.
RELATED: 'Love & Hip Hop': Rasheeda Reacts to Her 2012 Single Going Viral on TikTok
Speaking to The Shade Room, the alleged victim said, "Last night at the aria in Las Vegas.. some friends of mine who apparently are friends with her too had a penthouse party. I was coming up from gambling and came in the room. Never met Tommie before… wasn't even in the room more than 7 mins. I can see that something transpired before I got there so I just sat on the couch." The woman says she was talking to professional boxer Gervonta Davis when Lee came up to her and hit her in the face.
"I'm talking to Gervonta [Davis] and he's questioning me asking who I am," she explained. "I'm telling him who I am and letting him know I don't want no parts of the drama and for him to calm it down. Tommie comes over to where I'm sitting and starts saying I need to mind my business.. before I could say anything she hits me in the face."
The police were called and London said that she told her story to police and decided to press charges. "They grab her… I'm upset so I try to fight her," she continued, We end up fighting and the police gets called .. I'm removed from the room and I press charges."
Though police confirmed that an incident happened, they would not tell the outlet whether or not any arrests had been made. Currently, no mugshot or arrest report is available.