'Love & Hip Hop': Former Stars Masika Kalysha and Hazel-E's Altercation, Ambulance Call Teased in Video
More details are coming out about the circumstances of an alleged recent altercation between former Love & Hip Hop stars Hazel-E and Masika Kalysha. A video that has been released to promote a Zeus special reveals why they were together.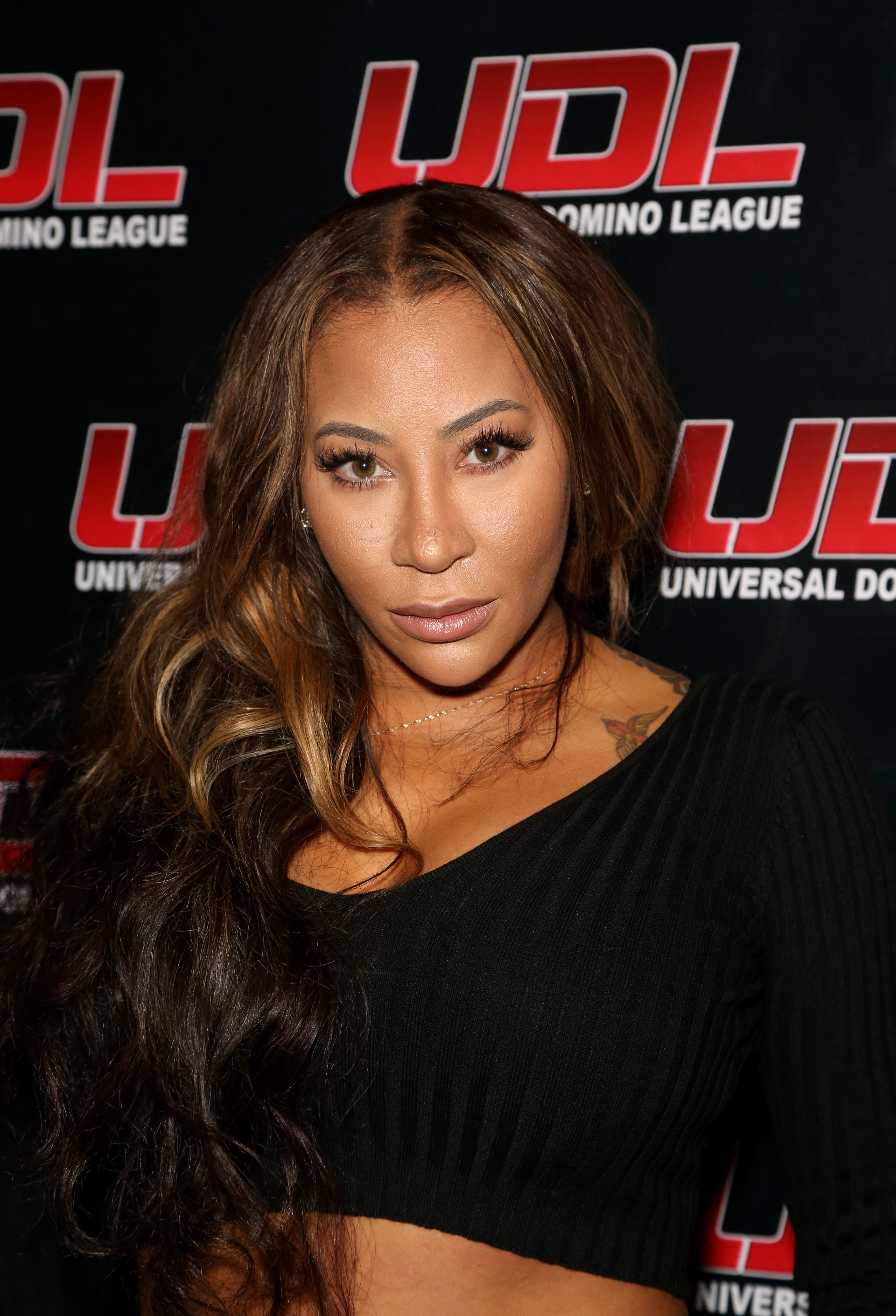 It was reported recently that the former 'Love & Hip Hop' rivals had a dust-up
Information about Kalysha and Hazel-E first getting into first surfaced when Hazel-E took to Instagram Live. While speaking to her followers, she said that Kalysha called the police on her.
She said in part, ""If you wanna be preaching that you're all Black Lives Matter, and this and this and that, she's out here calling the police. "You got me tied up on set for like… I don't even know how many hours at this point, you feel me? This s**t is crazy." She also talked about the time during Love & Hip Hop: Hollywood when they got into a separate altercation. "You snatched my wig once. You tried to assault me and you got what you got."
Subsequently, Kalysha posted an Instagram video. While, she didn't directly reference the alleged altercation, she showed that her hair was in place. She also wrote on Twitter, "Anyway… off to set… headed to the next bag… busy week I hope everyone is being productive and safe. #maskon."
The Shade Room later published a report on with information from an alleged source that claimed an altercation between the two got physical and that Kalysha did call the police.
A clearer picture is now surfacing of what led up to the altercation
Before, it was unknown what series or project Kalysha and Hazel-E were taping. Both stars are no longer on Love & Hip Hop: Hollywood. In an exclusive video posted by The Shade Room, it was revealed that the two rivals were getting together for an installment of Zeus Network's The Conversation. Produced by Ray J and Princess Love, this series brings together people who are at odds with one another. Several Love & Hip Hop stars and alumni have appeared on the show, including husband-wife duos Ray J and Love, as well as Lyrica Anderson and A1 Bentley.
The video shows the two sitting down and practicing social distancing while attempting to talk through their issues. While Hazel-E asked about Kalysha's issues with her, Kalysha seemed uninterested in talking. Their conversation takes a sharp left turn then Hazel-E says something about Kalysha's daughter looking up to how she's acting. After this Kalysha seemingly gets very upset, noting that they are sitting there doing this because of speaking about her child the first time.
The video also confirms the fact that there was an altercation between the two and even shows the ambulance pulling up to the scene. Kalysha throws a drink and then lunges at Hazel-E before being pulled back. We don't see much of the action after this, but the clip teases that this is just a little bit of it.
No word on when this installment of The Conversation will air.